Apple is going to hold a media event to announce new iPhones on September 9.
Okay, I concede that I don't know that for a fact. But it was reported as such on Tuesday by Re/code's John Paczkowski, who has a superb track record when it comes to spilling the beans on these events. Short of Apple sending out invitations to the press–which wouldn't happen until a few days before the event–this is as close as we're going to get to confirmation of the date.
So I'm sorting through the questions I have about the next generation of Apple smartphones based on rumors, Apple's past behavior, and plain old idle speculation. Such as:
For months, the Apple-watching world has assumed that Apple is going to announce two bigger-screen iPhones: one with a 4.7-inch display, and one with a 5.5-inch one. With trusty news organizations such as the Wall Street Journal and Bloomberg on the two-new-iPhones bandwagon, it'll be a shocker if both rumored models aren't the real deal.
Then again, there have also been reports–albeit not from the most reliable of sources–that the 5.5-inch iPhone might be delayed until 2015. At this point I'll be surprised, though not flabbergasted, if the 4.7-incher is the only new iPhone we see in September.
That leaves another question: How many of the current iPhones will live on? At the moment, Apple offers the iPhone 5s, iPhone 5c, and iPhone 4s. As the current low-end phone on the totem pole, the 4s is probably a goner. But whether the 5s and 5c are likely to both survive as budget-minded models, I'm not sure.
If Apple does announce the alleged 5.5-inch iPhone, it will finally be entering the crowded category of humongous-screen, tablet-like phones known as phablets typified by Samsung's Galaxy Note models. I don't expect Apple to be satisfied with announcing something which comes off as a me-too knockoff. I'd expect such a big iPhone to offer something new which isn't available on its rivals' devices–and maybe to be something other than pretty much the same phone as the smaller new iPhone model, only with more screen real estate.

iOS doesn't automatically adjust its user interface to deal with any resolution or aspect ratio. So when iPhone screens get bigger, Apple has to choose the new specs carefully, and tweak the operating system accordingly in ways that will probably require developers to adjust their apps.
9to5Mac's Mark Gurman has an exhaustive post making the case for the new iPhone(s) having a resolution of 960 by 1704, up from 640 by 1136 for the iPhone 5s and 5c. As Gurman notes, that would give a 4.7-inch iPhone 416 pixels per inch, and a 5.5-inch one 356 PPI–both higher than the 326 PPI of current iPhones, and therefore more than dense enough for Apple to call them Retina displays.
Long-standing rumors theorize at least one new iPhone will sport a screen protected by sapphire glass–the same flexible, nearly invulnerable stuff used for the crystals on serious wristwatches. There's even a recent YouTube video of a guy beating on an alleged iPhone 6 sapphire display, which has racked up more than 6 million views. But there are also numerous experts who are only too happy to explain why it's unlikely that Apple will be able to offer sapphire-equipped iPhones anytime soon.
Nothing I've seen reported on either scenario feels definitive. Unless more information slips out in the next few weeks, we may not have a handle on the likely truth until Apple tells us.
Apple lavishes as much attention on the iPhone's camera as on any other feature, and new iPhones tend to sport meaty upgrades to their photographic capabilities beyond mere bumps in megapixel count. Which is important, because more megapixels don't automatically give you better photographs.
The theory is that the next iPhone will have a 13-megapixel camera, up from the 8-megapixel shooter in the iPhone 5s and 5c. Sounds logical. I expect something significant beyond that, although analyst Ming-Chi Kuo's prediction that the 5.5-inch iPhone will have OIS and the 4.7-inch one will not sounds more like supposition than inside information.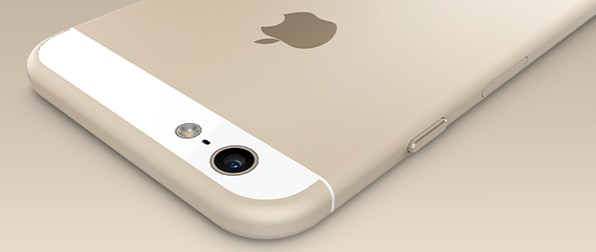 Apple previewed the next version of iOS at WWDC in June, and much has been written about it since. But if there are any upcoming features which are exclusive to upcoming iPhones, they remain secret. And there might be: Siri, for instance, debuted as part of the iPhone 4s's launch in 2011.
The starting price point for the flagship iPhone has been $199 for years. If there's a 5.5-inch model, however, it's probably going to come in at least at $299.
Last year, Apple announced new iPhones in September and meaningfully new iPads–the iPad Air and retina iPad Mini–in October. This year, any new iPads are likely to be more modest upgrades, and Apple is likely to have other news to share before the fall is over (see next question). Which means that it seems possible that updated iPads will play a supporting role at the September iPhone event rather than getting an event of their own.
If you expect Apple to unveil its wearable gizmo (which I'm refusing to call the iWatch) at the September event, you're surely going to be disappointed. That announcement will be more than enough of a big deal to fill its own event–and Paczkowski is reporting that Apple has penciled one for October. Still, Apple is likely to fill out the September launch with news beyond new smartphones. Maybe something relating to MacBooks and/or iPods?
Whew. That's all the questions I have for now. In the remaining days before the event, it's likely that more clues to the answers will emerge. Meanwhile, if you have any guesses–or additional questions of your own–I'd love to hear them.