I can't stop looking at Lara Fitch's earrings.
It's a July afternoon and I'm sitting across from Fitch, founder and CEO of Strolby, at her fledgling e-commerce startup's offices in downtown Brooklyn. In the dim fluorescent light of the coworking space, still a jumbled work in progress, there is one bright spot: the glimmers of blue and gold glass dangling beneath her ears.
Along with her ring and her pants, the earrings have that elusive one-of-a-kind quality that savvy shoppers prize. Fitch, of course, purchased them all on Strolby.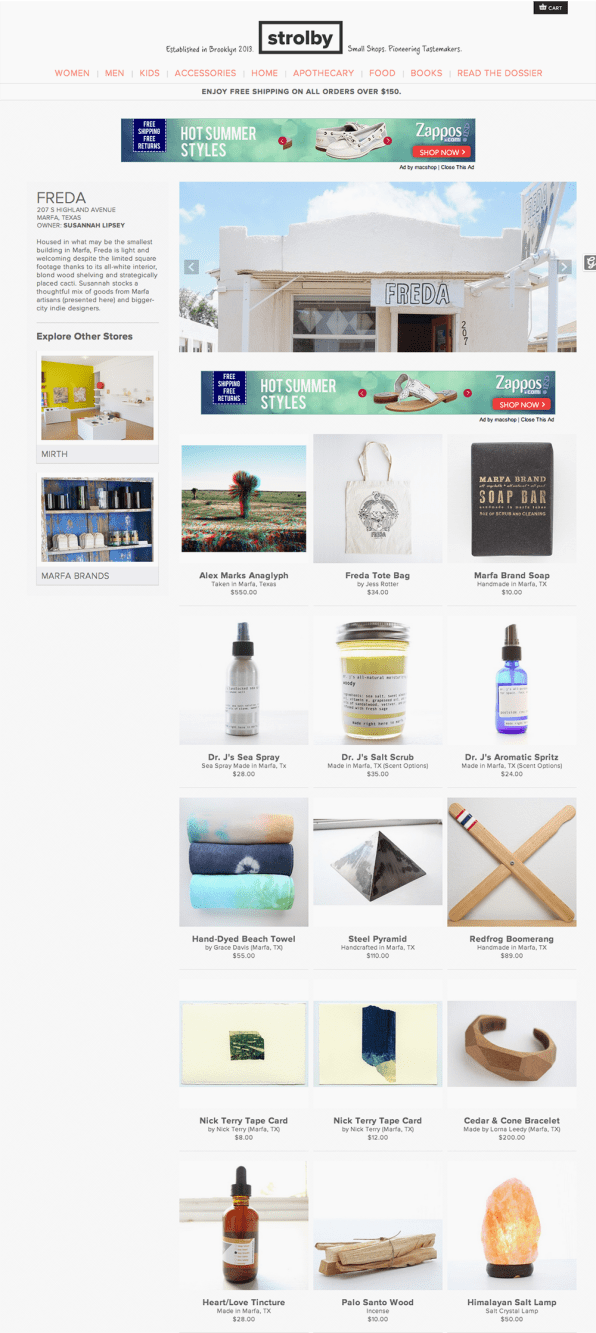 "If you don't know exactly what you're looking for, but you want a non-commoditized product, there's just not a good starting point," Fitch says, citing "baby gift" or "scarf" as the kind of general parameter her customers have in mind. "We're looking to be the place where you go to start a product search and find something really cool."
"Makers" have found a welcome online home in sites like Etsy. But for shop owners, the long-time "curators" of the offline world, many of the leading online options are an imperfect fit. Instead, they watch from the sidelines as fashion bloggers and other digital tastemakers monetize the value of a well-honed editorial eye.
Through Strolby, Fitch is hoping to restore shop owners to their traditional role as trusted product sourcers. "It's relationships powering this inventory. We pick the shops, and then we trust them to choose the inventory for the site," she says. "We're looking for shops that have an aesthetic all their own, and that are really thoughtful about the products they carry, to a fairly obsessive degree."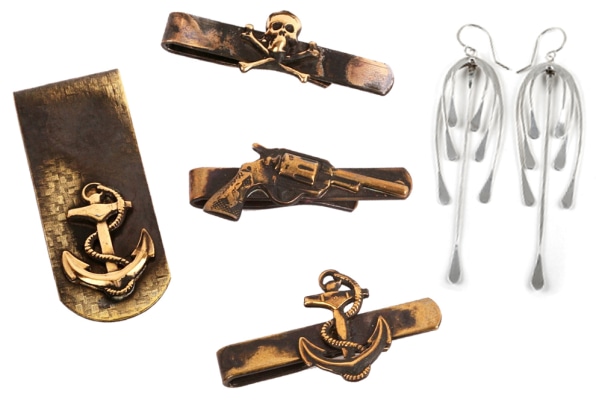 So far, that approach is working. Strolby launched at the end of last summer, focused on Brooklyn shops, and has since added shops based in New York's Hudson Valley and Marfa, Texas. Each shop is given an attractive front page with and a "Shop Talk" feature that introduces customers to the owner. "Best cocktail?" Strolby asks Freda owner Susannah Lipsey; "Mexican Martini at Maiya's," she replies, lending a bit of Marfa color to the experience of browsing her hand-dyed beach towels, wooden boomerangs, and salt scrubs.
Strolby sets up shop inventories on the site for free, but takes a 20% to 30% cut on sales. Traffic has been steadily doubling each month, and three-quarters of the site's customers hail from outside New York. Next up: adding Austin's quirky boutiques, and then preparing for the holiday season.
For Fitch, a devoted window-shopper and former product manager, it has been a whirlwind 12 months. She first started mulling over the idea for Strolby several years ago, when she noticed her shopping habits shifting to Amazon after having two children around the same time that the recession forced many gift shops and boutiques in her Brooklyn neighborhood to close their doors. But after committing to pursuing the idea last year, she had the site built in less than two months, with shop owners signed on and ready to go.
To her surprise, nowadays she most enjoys the part of the job she initially avoided. Starting out, "I was really shy" about approaching shop owners, she says. "When I went to stores I was really nervous, I hated it at first. Now it's my favorite thing to do."