What do you do when you get kicked out of your company and then make millions when Disney buys it?
Start another one.
That's exactly what Danny Zappin, cofounder and former CEO of Maker Studios–the digital management and production company that Disney acquired for $500 million (with a performance-based earn out that could total $950 million) last March–is doing.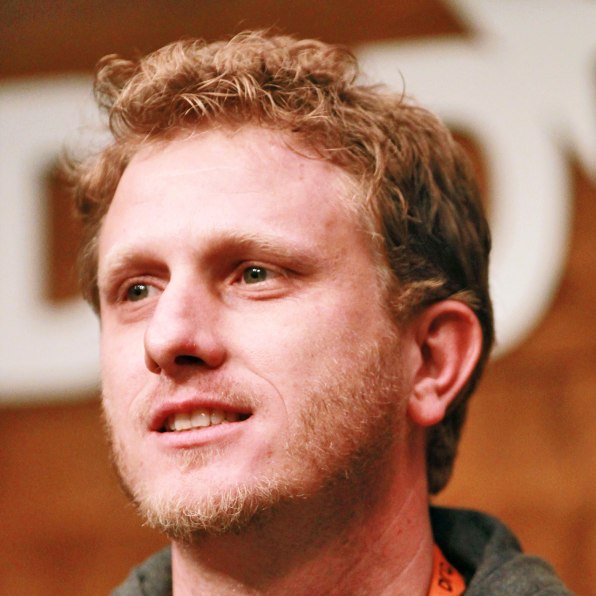 His new Venice-based company is called Zealot Networks and Zappin says it is a continuation of his work and vision at Maker, before he was allegedly ousted in an acrimonious management upheaval that is not yet resolved. Zappin is suing current members of Maker's management, as well as the company's lawyers and investors, claiming that he was pressured into resigning in April of 2013 after former Endemol chairman and CEO Ynon Kreiz was installed as Maker's new CEO. Maker has said that the lawsuit is "without merit and the allegations are baseless."
Although Zappin did well in the sale, making about $25 million so far, he said, the wounds still sting. During a conversation at his sleek bachelor pad on the Venice Canals last week, Zappin, who was lounging on a sofa in jeans and a long-sleeve white T-shirt, says, "I feel the practices and what went down (at Maker) were unethical."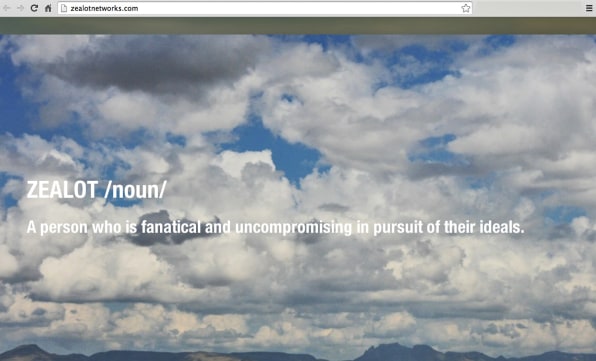 But he's also enthusiastic about his new venture, which he sees as a kind of Maker 2.0. Instead of a so-called multi-channel network, Zappin calls Zealot "a multi-company network" that will serve as a growth accelerator for startup companies as well as bring digital talent/companies together with traditional media companies and brands.
"We're still working with talent, but now I'm taking that same approach with individual entrepreneurs. From what I've learned from being a CEO and being in this space, I want to find talented entrepreneurs and help them build their businesses and collaborate with other companies that have a lot of synergies. It's a different model that's more focussed on the company than just the individual talent."
Zappin would not disclose specifics about what companies Zealot will be investing in, but he said a handful of deals will be finalized in the next 30 to 60 days, as well as a "pretty sizable" anchor deal that could be announced as early as this week. He did make clear, however, that unlike Maker, Zealot will focus on a wide array of digital platforms, including Tumblr, Vine, and Instagram.
"YouTube is obviously the biggest from a volume standpoint," he says. "But there are also a lot of other places where audience can gather. And it's really about getting a lot of inventory across multiple platforms and live platforms. It's about curating that, putting it together, packaging it properly, having it be targeted, and being able to take that out to advertisers. And offering a unique offering that's not just YouTube-focused."
Something else that Zappin will not be doing at Zealot is seeking outside investors. After his experience at Maker, where he feels the trouble began when the company brought on venture capitalists, Zappin is limiting investors to friends and colleagues. Zappin says "a large portion" of his Disney payout is going toward Zealot. Other investors in the company's initial $25 million funding round include current and former Maker employees, talent, and members of the management team.
"I'm not going the traditional route. I'm not taking VC money," Zappin says. "Those are lessons I've learned. So I think having a core group of people that I know and trust that are the investors will help us maintain more control, maintain the integrity and vision of what we're trying to accomplish."
As for why Zappin is moving beyond the MCN model–and its exclusive YouTube focus–he said that that model is facing inherent challenges. For one thing, he said that MCN's major revenue stream–ad sales–ultimately overlaps with what YouTube, which through Google has its own ad sales groups, already does.
"When the MCN sells media on a YouTube channel or a series of a channel and their network, it's not all incremental. You're replacing something that YouTube would have already sold. So the cost associated with that sales person and that commission and whatnot, it's not a zero sum game of like, we would have got nothing, now we got this. It's, okay, we got this, but if we hadn't sold and paid that person, we would have had this anyway."
He also wants to create a company where talent can't just up and leave when their contract is up. "You can put a lot of money, resources, and energy into something, only for a channel to leave after a year or two, and you're kind of stuck with nothing," he tells me. "So we want to invest heavily and provide a lot of value to the companies we're working with. But we want to have ownership. Long-term ownership. Either fully owned or majority-owned. Or at least an investment, where the resources and value we're adding are long-lasting and not short-lived, where talent can come and go."
Zappin says he's been working on Zealot for the last six months and is currently scouting Venice for office space. "We've been kind of operating stealth and just planning the next thing." In light of the lawsuit and his ouster from Maker, he says, "It's actually working out. What seemed like kind of a bad situation, seems like it's actually turning into a really good, new opportunity."