How do you create a power plant that people actually want in their neighborhood? For a new waste-to-energy plant now under construction near the center of Copenhagen, the answer was to re-imagine what the building could do. Instead of just creating energy and reducing air pollution, the plant will also have a ski slope on top.
"We were driven to do something that would be perceived as more than a just a power plant, one that also gave something back to the citizens of Copenhagen as opposed to just delivering power," says Kai-Uwe Bergmann, partner at Bjarke Ingels Group, the architecture firm that won a competition to design the new plant.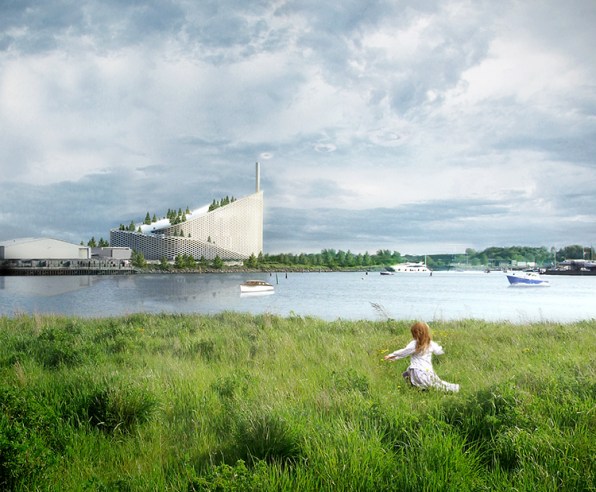 The design had to cover up the less-than-pretty aspects of the power plant, and the architects decided to take the façade a step further.
"It's in the center of Copenhagen, so everyone can see it," says Bergmann. "Even the Queen of Denmark can see it from her residence. So it needed to look good. We thought, if we're wrapping the power plant in a skin, why wouldn't we also be able to make a roof, and then make that roof usable and functional?"
Since Denmark is flat, but gets snow, the designers were inspired to create a ski slope. "We were making one of the tallest buildings in Copenhagen," Bergmann explains. "The idea was if we're making something that tall, wrapping it, and putting a roof on it, that's almost like building a mountain."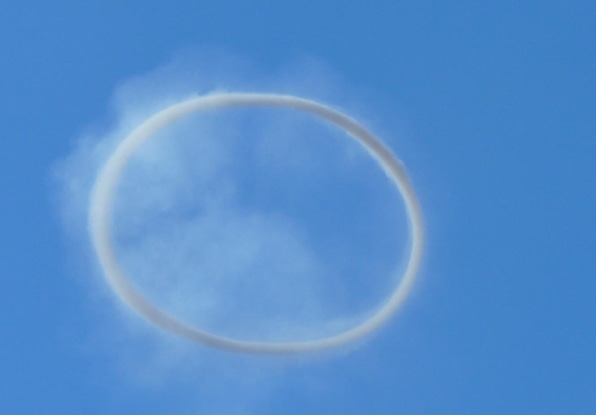 The building is designed to slant from the roof down to the ground, with three different ski slopes. A glass elevator will bring skiers to the top and offer glimpses of the power plant inside. In the summer, the building will offer hiking trails through trees and climbing walls. Green planters will also cover the sides of the power plant.
Since Denmark is a small country with little room for landfills, they've been pioneering cleaner incineration–for garbage that can't be recycled–for decades. When the new building is completed four years from now, it will replace the city's current waste-to-energy plant, which has been in operation for over 40 years. It aims to be the world's most efficient and cleanest of its kind.
Even though the power plant won't directly emit pollution into the city, it will remind people that incineration does have an environmental cost. Every time a ton of carbon dioxide is burned at the plant, the building will puff out a symbolic smoke ring made of water vapor.
"The way that you change people's habits is through information," Bergmann says. "If someone doesn't know they're doing something bad, then they won't change their attitude, they won't change their habits. The idea was in a normal power plant, you basically have a trail of smoke that comes out, but there's no idea as to what that trail actually entails or how much is coming out."
The smoke rings will puff into the air several times a day, and the architects hope that will make people think about what they're throwing out. "People can actually count the rings," Bergmann says. "Then they can say 'I think there are too many smoke rings–why don't we slow down our consumption.'"
The unusual design helped build support for the new plant. "Whenever there's a power plant that's supposed to go in someone's backyard, you have the usual NIMBYs," Bergmann says. "But in this case we had YIMBYs–people who said yes, I want that in my backyard."
For the architecture firm, it's proof that there's value in bringing architects into infrastructure projects that are usually left to engineers. "It's about more than just creating efficiencies–it's also creating something that really integrates itself into an urban plan and the way people live," Bergmann says. "I think we would all engage with our energy systems much more if we felt that they were a part of our city, rather than things that you push out to the periphery or industrial areas."