So far, the best thing about the New Yorker's digital revamp is not the new site design, but rather the opening of the magazine's storied archives. For the next three months, articles dating back to 2007 (plus select additional features) are free to all visitors, offering non-subscribers a chance to revisit some of the best design writing of the past decade.
Here are Co.Design's picks for your weekend reading. Did we miss any gems? Let us know in the comments.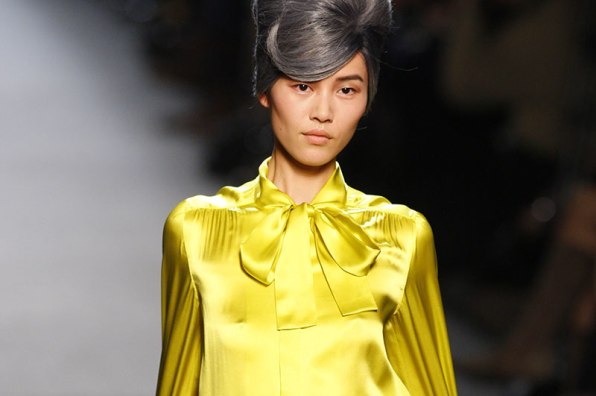 Check Mate: Burberry's working-class hero
How Christopher Bailey, Burberry's low-profile, "anti-designer" creative director, resurrected a flailing brand.
Twisted Sisters: The designers behind Rodarte
"We don't know anything about what we're doing but our instincts," sisters Laura and Kate Mulleavy tell Amanda Fortini.
Just Have Less: Bottega Veneta's Tomas Maier
Tomas Maier, mastermind behind the restrained luxury of Bottega Veneta, aspires to achieve "a certain nothingness" through his clothes and accessories.
Fantasyland: Jean Paul Gaultier's inspirations
Susan Orlean explores the challenge of growing from fashion's enfant terrible to mature artist in this 2011 profile of Jean Paul Gaultier.