Back in 2005, I worked as employee #30 at Facebook. I would bring all kinds of new ideas and different product features to Mark Zuckerberg.
One day I took Mark into a conference room and told him I had a genius idea. We needed to make money at Facebook to be a "real" business that made serious profit.
For the most part, I was always concerned that we weren't making enough money and had to prove to outside skeptics that we could generate real revenue.
Mark pushed back. On a whiteboard he wrote the word, "GROWTH." He proclaimed he would not entertain ANY idea unless it helped Facebook grow by total number of "users."
Lesson learned: Focus on moving one metric at a time. This simplifies every single decision you make and helps prioritize which actions to take.
That one simple and effective lesson has changed my entire career. Here's how you can use it to grow your own business:
Don't set your metric for longer than a year (shorter is okay) and don't pick more than one metric!
Here's our one metric dashboard for our flagship product, SumoMe.com, a free marketing tool for websites. Our only goal this year is to reach one billion people with the tool.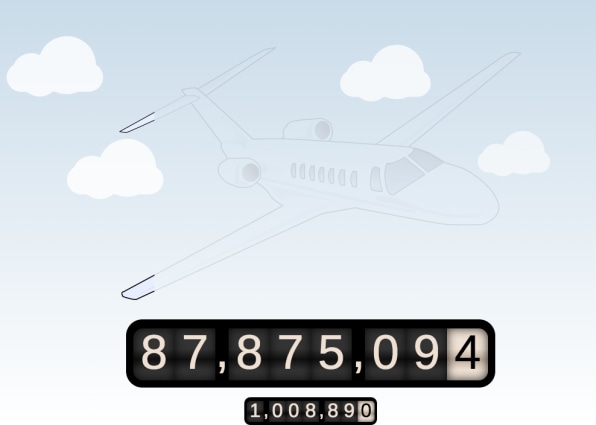 Map out your goals using a spreadsheet and detail your goals for each month. Click here to see what our spreadsheet looks like.

With your daily goal, you can easily see how you are tracking against that one target.
Look at that every day and make sure EVERYONE in the company knows it.
For 2014, I applied this principle to my marketing blog OkDork.com. I decided that the only thing that mattered was getting new email subscribers and reaching 50,000 email subscribers by the end of 2014 having started the year at 12,000 subscribers.
Instead of trying to increase on-page time, improve SEO, get guest bloggers, grow social media followers, and get more YouTube followers, I focused solely on email subscribers.
For most of us, it's too easy to set five or six goals and then when we don't reach them, we have an excuse: "Well, we were trying to reach all of these other goals and we got distracted."
Now that I'm in July I'm at more than 45,000 subscribers.
Nearly there.
Make life easier for yourself and commit to one goal, measure yourself daily, and adjust accordingly.
—Noah Kagan is the Chief Sumo of AppSumo.com, the free newsletter to help entrepreneurs win. Grab his free marketing newsletter on how he grew AppSumo to 700,000+ subscribers.