Everyone thought she was crazy.
Aihui Ong was a successful financial software engineer consulting for companies like Accenture and taking home a handsome six-figure salary. But Ong wasn't happy with just a hefty paycheck. The work, she says, "was really dry. I got burnt out. I lost my love for technology." At the same time, she and her spouse decided to part ways. Says Ong: "I decided to take a year off and backpack."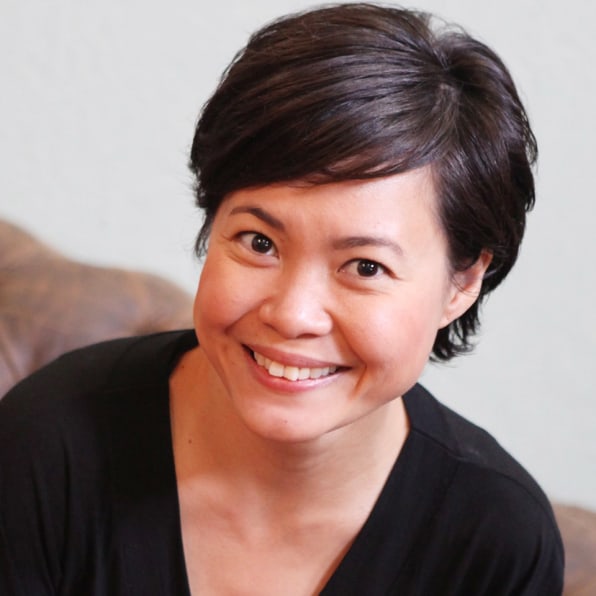 Friends reproached Ong, telling her all the "shoulds" she could be accomplishing. "You're in your early thirties, they told me. You should be having a kid or being VP of a company, not staying in dirty motels."
Ong laughs at the memory of herself turning a deaf ear. "I was lucky I was able to save and finally do what I wanted. I couldn't afford to travel the world after college." Backpacking through a self-proclaimed mid-life crisis paved the way for a totally new business idea: Love With Food. An online subscription box company that offers organic or all-natural snacks for $10 or $19.95 a month, Love With Food launched as a solo venture in 2011. The next year Ong's startup raked in $250,000 in revenue. Love With Food is now up to $2 million, has 15 employees, and growing fast.
For this Ong credits traipsing through 20 countries including Egypt, Turkey, China, and Malaysia, as well as many in Eastern and Western Europe. A born foodie, Ong says her odyssey only strengthened that love as she explored so many different cuisines. But between the bites and sights, Ong was still soul-searching, wondering where she would take the next step in her career. "I could work in any country," says the Singapore native, "And I debated coming back to the U.S."
Ultimately, Ong says she really missed America and decided to give her adopted country another go. "I didn't want to be an engineer again," she confesses, laughing, "It was really boring." Instead she decided to help a friend who sold her wares at a local farmers market. That's when Ong got her first taste of the grocery business. Though in her opinion, the friend's product was good, it wasn't available in stores. Between brokers, distributors, and store buyers who saved space for national brands, Ong says "the whole system is inefficient. It got me angry that a lot of great products never make it."
In the meantime, Ong had applied for and gotten into culinary school. Jobless and waiting for classes to begin in the fall, she had time to kick around her friend's dilemma as well as take stock of her own path. She did love technology, "it's why I became a software engineer in the first place," says Ong. But in the financial realm, "there was no room for error or innovation." Blending her tech skills with her love of food seemed to be the answer.
Ong never made it to culinary school. In 2008 she taught herself a new language: Ruby On Rails, and started building out a solution to scale an independent food business based on the problems her friends in the market brought to her attention. Ong went to food trade shows to learn everything she could about the industry. All the while she kept listening.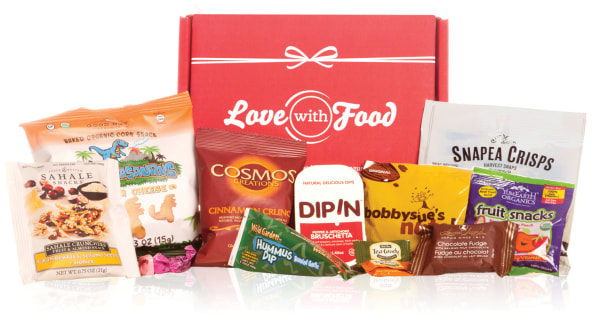 That helped when her first idea for Love With Food fell short. Originally intended to be a deal site for snacks with a social good component, Ong quickly found out that the flash sale model wasn't right.
"I love to eat," says Ong, so at first anything that was unique, she put in the box. Without curation guidelines, Love With Food might have been a flash in the pan along with other failed subscription services. Ong started paying attention to trends. "The community of foodies on social media are not shy about telling us what they want," she notes. Likewise, Ong says she has to believe in the product herself and won't buy things with ingredients she can't pronounce. In this way, Love With Food found a niche in the organic and natural space.
Though she says her technology skills had an expiration date thanks to rapid changes in the market, Ong says being older (she turns 39 this year) helped with product development. "I only want to build things that make sense for food companies," she maintains.
Witnessing firsthand how people take a sample at a farmers market and just walk away without saying a word, sparked another idea. "Everyone is guilty of that," Ong admits, but she knew companies would want simple feedback on taste, texture, and more. So Ong built in an analytics function for brands to see and analyze customer data. It can make a huge difference to a small company, she says, especially when operating on limited resources. For example, customers are asked online to share what they think of packaging. "Is it easy to open?" she explains, "We collect this data because once the companies mass-produce packaging there is no going back."
This piece of the business brings in about 20% of overall revenue, she says. With brands such as Nestle and General Mills signing on, it's easy to see how it could grow. Ong notes that General Mills recently acquired smaller brands such as Larabar and Food Should Taste Good chips. Love With Food provides them with data that can illuminate trends without investing in their own market research. "To me it makes sense," Ong contends, "I want to know if what I am mailing is something you want to buy again."
Ong's original plan to donate a meal for every box sold a la Toms or Warby Parker has stuck. To date, the company's sent over 100,000 meals to hungry children via food banks such as the Feeding America Network and Share Our Strength–No Kid Hungry.
The social goodness doesn't stop there. Ong notes that the Love With Food community is as passionate about social impact as they are about social media. Not only does Love With Food get lots of shares and feedback–over 200,000 "very vocal" fans on Facebook–but Ong points out that their YouTube channel features more than 46,000 user videos. "It's free advertising for the brands," she says, which feeds into her overall goal to create a new kind of marketing channel that takes care of all kinds of food companies from solo ventures to multi-national juggernauts. "We are trying to make a change," says Ong. "We want to be the one-stop shop."