It seemed innocuous enough. DC Entertainment declared July 23 Batman Day, with retailers and libraries giving away a special edition reprint of the first Batman story, as it appeared in Detective Comics #27 in 1939, illustrated by creator Bob Kane, and written by Bill Finger.
That is, until the comic press noted the latter's name on the cover, interpreting it as DCE's final concession that Finger was co-creator of the famed character and franchise.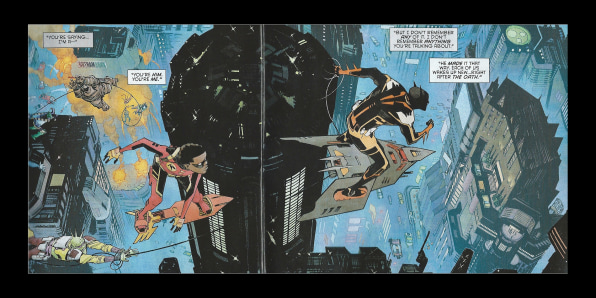 "What makes this issue really significant, is that, to my knowledge, it's the first time Batman's co-creator Bill Finger has received a cover credit for the original Batman story," writes Comics Alliance's Chris Sims. "Of course, Finger's name is still underneath Kane's, but, well, baby steps."
As the celebration of Batman's 75th anniversary builds toward San Diego Comic-Con (SDCC), which runs July 24-27, so too does a long-simmering controversy over whether Finger–who wrote many early Batman comics, and contributed to the superhero's costume, origin story, and characters before passing away in 1974–should be granted co-creator status alongside Kane, who died in 1998. Kane is slated for an upcoming star on the Hollywood Walk of Fame for creating a character that has spawned the most successful box office superhero franchise, pulling in more than $3.7 billion worldwide.
"I give Bill Finger major credit for the success of Batman; almost all the good ideas were his," says SDCC special guest Jim Steranko, a comics illustrator and historian who infamously slapped Kane at one Comic-Con. "According to Bill, it was he who created the Joker, inspired by the imagery he spotted on a Coney Island ride. He was the real talent behind Batman."

Meanwhile, Sims's article capped months of online angst: an unsuccessful campaign for a Google doodle celebrating Finger's birthday, a Kickstarter effort for a Finger documentary, Google's scrapping of a planned Batman 75th Anniversary doodle due to the controversy, fan questions about Finger's credit at WonderCon, and subsequent legal rumblings by Finger's granddaughter, Athena Finger, another SDCC special guest.
Finger would not comment for this story beyond her May 5 statement made through the Comic Arts Council: "My grandfather has never been properly credited as the co-creator of Batman although it was an open secret in the comic book industry and is widely known now. It is now my time to come out of the shadows and speak up and end 75 years of exploitation of my grandfather. I am currently exploring our rights and considering how best to establish the recognition that my grandfather deserves."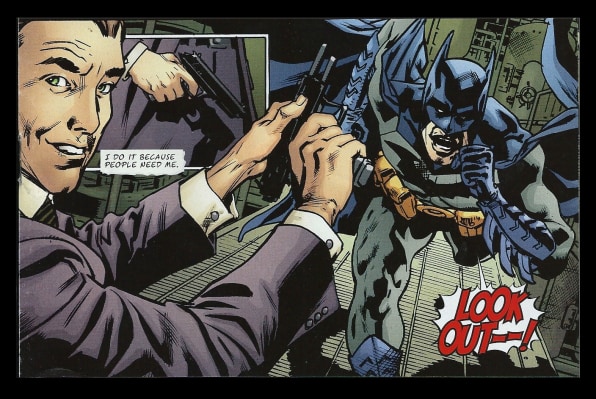 DCE maintains Kane is the sole creator of Batman. It also asserts that Finger made massive contributions to the DC Comics mythology–not just with Batman, but a host of other characters. "We love what Bill Finger has contributed to the mythology, and we've always acknowledged and compensated him and his estate for that work," DC Entertainment co-publisher and artist Jim Lee told Comic Book Resources last month.
But there's a distinction between contribution and creation. "There's been a very cumulative building of the Batman lore," says Steve Korté, DCE's librarian and historian. "It's based on what Bob Kane did at the beginning and a lot of talent has come along and helped shape the character."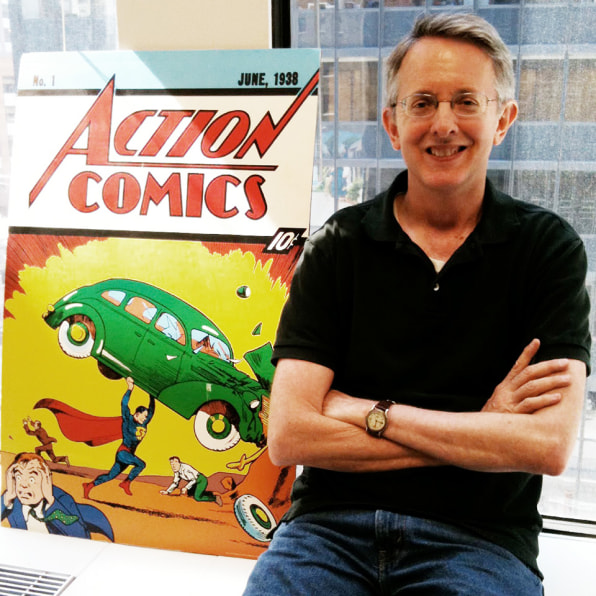 Meanwhile, Finger's listing on the cover of the Detective #27 reprint–alongside the other issue contributors–is in keeping with today's crediting practice. "Typically, cover credits for writers and artists didn't show up in comics until the late '70s," says Korté. "The reason Bob Kane's name has been on the cover of Detective Comics #27 since the beginning is because he drew it in." (This month, DC instituted royalties and cover credits to colorists as well.)
Korté, a 20-year DC Comics veteran, explains the sequence of events that lead to the creation and development of Batman. "After Superman debuted in 1938 and became an instant hit, DC editor Vince Sullivan asked Bob Kane to come up with a superhero, which he did with Batman," he adds. "During that process, he went to a friend, Bill Finger, who gave him some tips on costume adjustments. For example, Bob initially drew bat wings on Batman. Bill suggested a scalloped cape. After Batman became a hit in May, 1939, Bob brought in more people throughout the year."
Over time, delineating specific contributions has become increasingly difficult. "Bill was an amazing writer, who wrote for Batman for more than 30 years and came up with a lot of great stories," says Korté. "But so did others. Gardner Fox wrote a lot of the stories that inspired the TV series in 1966. Christopher Nolan credits Batman editor [and SDCC special guest] Denny O'Neil and writer Alan Moore with influencing him in Batman Begins. Kane, Finger, and Kane's art assistant, Jerry Robinson, all claimed to have collectively come up with the Joker and Robin.

"And both Finger and Fox laid claim to origin story, which appeared in Detective Comics #33 in November, 1939," he adds. "We credit Gardner Fox, but I do know that some folks have given credit to Bill Finger over the years, so I guess it's one of those stories where no one knows for sure."