The tiny house movement, which prizes small–300 square feet or less–and ingeniously designed homes, isn't just about the size of the space. A key element of transitioning to life in a house that small is what you put inside it: Every element must be carefully thought out. Either it has to serve multiple purposes or it should be collapsible so it can be stowed away, out of sight. We've collected some of our favorite tiny-house-ready furniture and housewares to show just how delightful they can be.
1. Flatpack chairs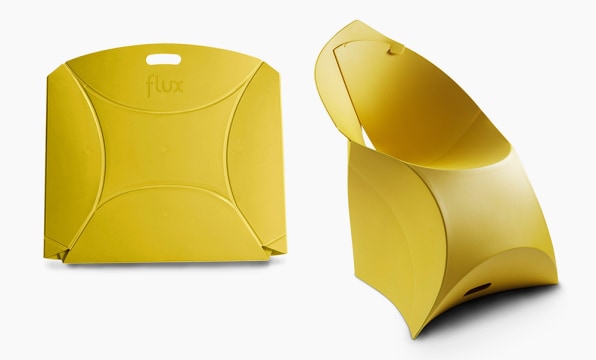 Chairs tend not to pull their own weight in the efficiency department. Sure, we all like to sit in them. But they take up an awful lot of room, especially if they don't slide under a table. The flatpack style, designed to be easily deconstructed into a near-2-D object, is one solution. The chair above, called the Flux, is made of one sheet of plastic, and it locks into place like a cardboard to-go container. Unfolded, it's the size of a suitcase.
2. Colander/Steamer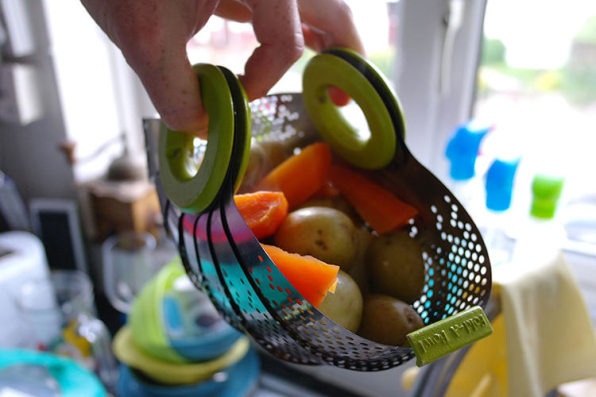 Kitchen equipment can be large and unwieldy, and there's often just no replacement for certain big items. Designer Ran Merkazy created a combination colander and steamer that not only serves multiple functions, but collapses in on itself to take up less room. It's a savvy design that folds from a single strip of perforated metal into a full strainer. (Best, the colander doubles as a space helmet.) It's also more flexible than most steamers or strainers: You can pinch it together to make it easier to pour out whatever you've steamed or strained.
3. One Chair Becomes Two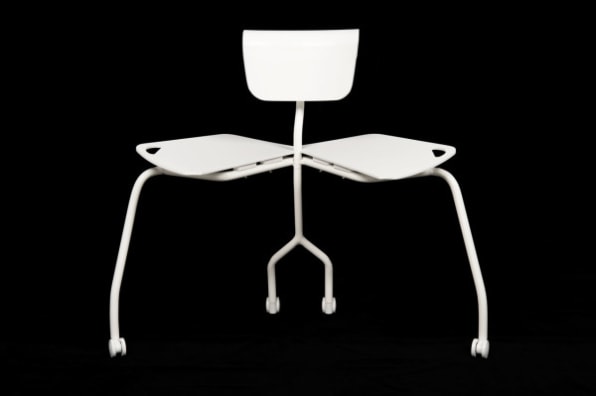 If you're not into flatpack, try the Invitation Chair from designer Alexander Bennett. It looks like a typical desk chair–maybe wider in the rump-rest than most–but it's actually much more than that. Well, literally twice as much: It swings open in the middle to become a two-seater bench. Conveniently, it takes (more or less) the same amount of space as a one-seater.
4. Backpack-Ready Boat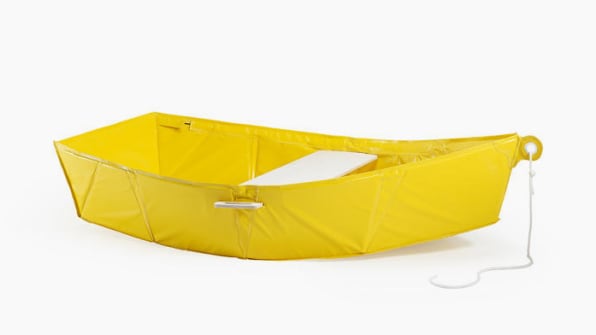 Just because you live in a tiny house doesn't mean you can't enjoy luxuries–even a boat. There are plenty of inflatable boats, but they're rarely as compact and never as stylish as Thibault Penven's Ar Vag. The Ar Vag is a boat made of the same material as a tarp, but through a clever use of metal poles and one seat that acts like a keystone, the boat retains the shape of a traditional rowboat dinghy. And it folds up into a package small enough to fit in a backpack.
5. Four-Seater Bar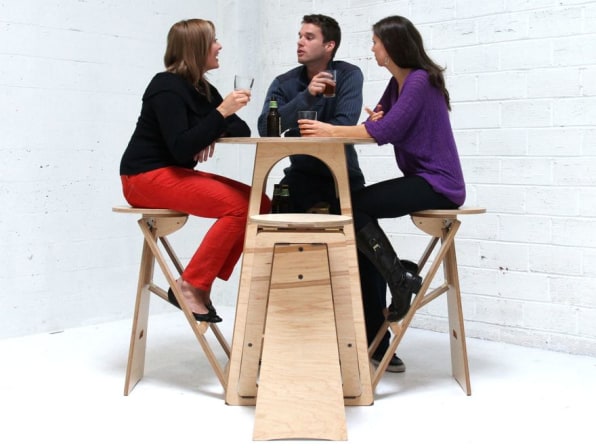 One of the (many!) pleasures of tiny homes is watching things fold away into just-right little nooks. The Quad Micro Bar, from designer Joe Warren, is a small circular table–bistro-style–and with four stools cleverly hidden away within the table's base.
6. All-In-One Kitchen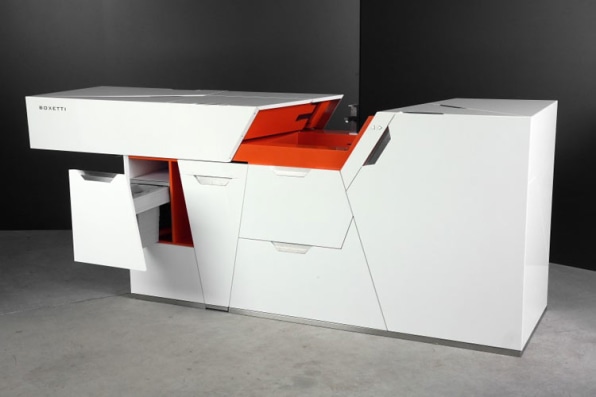 A counterintuitive tactic of some small-space designers is to make one large, multifunctional piece. The Boxetti Collection, from Rolands Landsbergs, assembles an entire room's worth of stuff into one box. The Boxetti Lunch (get it?) is a kitchen-in-a-box: a mini-fridge, a sink, a surface for prep work, shelves and drawers for storage, space for utensils and knives, and even two stools to turn the whole thing into a bar you can eat at. It also comes in a version for a living room and an entertainment center, each in its own box.
7. All-In-One Mat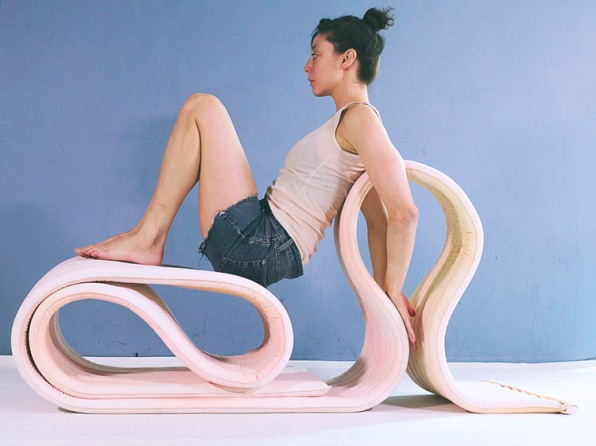 Finnish designer Kirsi Enkovaara created a nearly 20-foot-long ribbed mat that you can contort into any shape imaginable for sitting, lounging, sleeping–whatever. Made of canvas and stuffed with rice, the mat holds its shape until you choose to reconfigure it. With this, you'd barely need any other furniture.
8. Lounge Away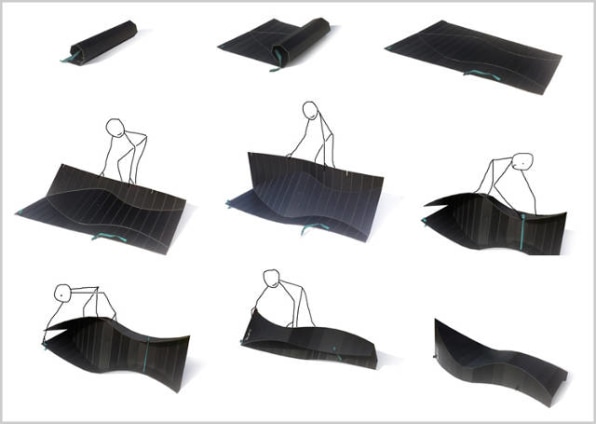 A lounger is a wildly inefficient piece of furniture, space-wise: It only holds one person, but takes up nearly as much room as a couch. Surely there's no way a tiny house owner can own one. Enter the Koi chaise lounge. It rolls out into a sheet like a yoga mat, which lets you stack it with your flatpack chairs or use it as an area rug or roll it up into a cylinder to stow in a closet. Then, when you unroll it and snap it into place, it's a stylish, modern piece of furniture that lets you stretch yourself out.