Suzy Deering started her advertising career dressed as a sailor at Disney World's Little Mermaid shop, eventually working her way up through the company's media department. Later, she'd oversee communications at big brands like Verizon and Home Depot. Now CEO of Atlanta-based digital creative agency Moxie, whose clients include Nationwide Insurance, UPS, and Coca-Cola, Deering is leading the company's most exciting and challenging evolutions to date: the integration of two corporate cultures after a merger with Columbus, Ohio-based agency Engauge last year.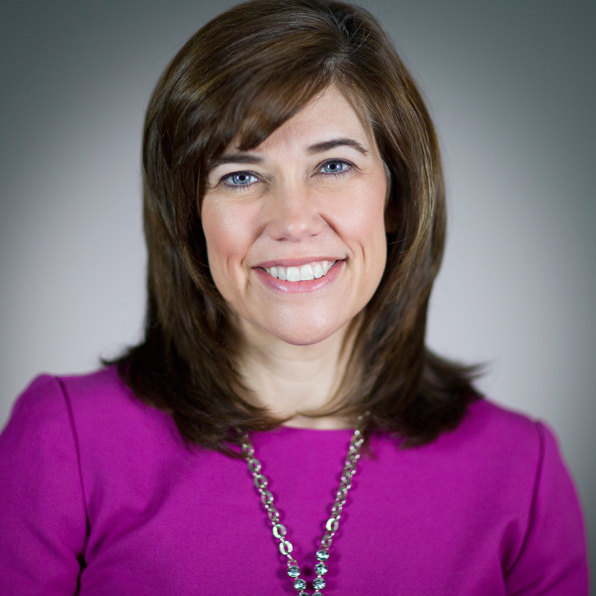 The agencies had complementary strengths–Engauge had a more robust social media practice, while Moxie had substantial visual media buying experience–but doubling a team overnight to provide the best possible client service requires strong and nuanced leadership. "There were struggles and challenges," says Deering, "but when you know there are good things that can be even better, you have to set a clear vision for where you're headed."
A year after the merger, these guiding principles have been the core of the new Moxie's success.
"When you're talking about integrating teams, we're people, not machines; we all have feelings and heartbeats," says Deering. "The most important thing was to be very upfront and communicate often, making sure the teams understood what was happening, why it was happening, from the very day we made the announcement. But as much as you can tell people, you have to be very straightforward about what you can't tell them. It's okay as leaders to admit that you don't know yet. Here's where we are, we're not sure what the outcome's going to be."
This is particularly important, says Deering, because if you simply leave out details of what's to come, people will think you have the answers and are withholding them–and they'll fill in the blanks with something they don't like.
Corporate cultures are defined by much more than dress codes and HR policies–they also include day-to-day work habits that can catch integrated staffs off guard.
"If you are in a new working relationship, whether it's boss to subordinate, a new partnership, or client-agency, it's important that you establish your work style and set very clear expectations up front," says Deering. "For example, I don't like long emails–if it's long, I won't read it. I tell people, if I can't read it in a single screen of my phone, it probably wasn't meant for email. There are exceptions, but it eliminates the guessing game, and erases any confusion over why I'm not responding."
Deering says that before reorganizing roles and responsibilities throughout the new organization, it's critical to assure alignment at the senior level.
"What you might go through in a family situation often aligns with a work situation," says Deering. "If you're not aligned with your spouse, your kids play you against each other. Having that true senior leadership alignment across the board was established from day one."
What this means in practice, she says, is hashing out potential conflict among the new slate of senior management before giving direction to the rest of the teams. "There were overlaps, there were positions and roles that could have been defined or expressed differently–different functions had different definitions at the two companies," she says. "When I say alignment, I don't mean agree with someone because your title tells you to. You have discussions, arguments, you have different opinions about what a role should mean. If you don't figure that out at a senior level, imagine what that does to your team. Everyone had to walk out of that room and be aligned."
When Moxie and Engauge merged, the new company went from 300 employees each to a new organization of 600, with different processes and priorities. Deering says the merger has been an overwhelming success, but she and her team are still constantly testing and improving structures and approaches for maximum productivity and creativity.
"I encourage an environment that doesn't hold people back from what they need to do for themselves," says Deering. "Some people may want to return to a smaller organization, or they may want to plug into something that's already up running and stable. When I interview people, I say they need to be the kind of people who want to roll up their sleeves and tell us what we need to better. If you want a place that's going to tell you exactly what you need to do for the next six years, we may not be the place for you."