Creative people are pretty damn happy at work according to a new study by Adobe. After interviewing more than 1,000 people, Adobe found that the glass is more than half full for the country's designers, illustrators, and photographers.
Here, Co.Design information design editor Lily Tidhar visualizes the most intriguing findings: 93% of the respondents felt valued at work, 84% recognized the value of their creative passion, and 88% thought their industry's best days lie ahead. Such optimism!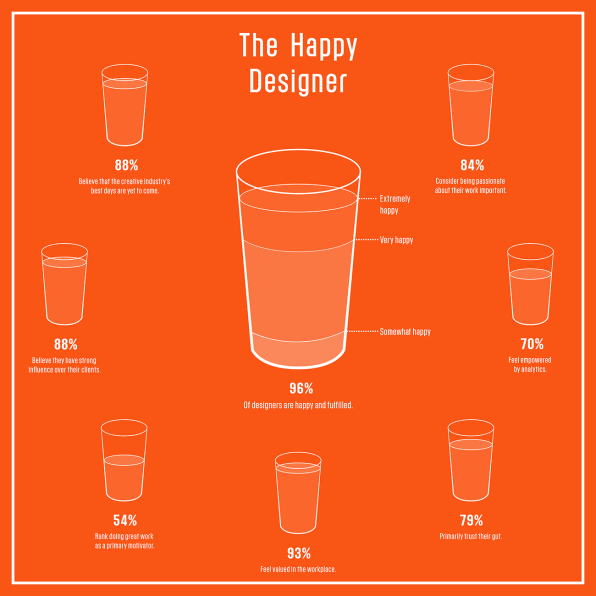 Read Adobe's full report here.