Dozens of stuntmen and acrobats hung from some of the tallest buildings in Kuala Lumpur wearing specially design LED light suits for "Strobe", the latest film in the "Amazing in Motion" campaign from luxury car brand Lexus.
Shot over seven nights in April, the ad–launched online, on social media, and TV from July 2, along with two behind-the-scenes making-of documentaries–is part of a strategy to build Lexus's credentials as a cool and arty luxury lifestyle brand.
The "Amazing in Motion" strategy, developed by agency CHI&Partners, was launched two years ago as a creative platform Lexus could use to demonstrate its imagination, innovation, and design excellence, John Thomson, Lexus International general manager, global branding explains.
At its heart is the idea that whatever amazing demonstrations of things in motion the ads explore, each is done for real without relying on special effects. So, in the first film, Steps, two 11-foot-tall puppets were brought to life through sculpture and choreography.
Then, in the second, Swarm, Film Craft Lion winner at last month's Cannes Lions International Festival of Creativity, mini quadcopter robots created for the spot through expert engineering and coding explore Vancouver at night.
"Lexus cars have always been the main strategic focus of our communications, and that will always be the case," Thomson says."However, Amazing in Motion presents an additional layer of communications showcasing the creative imagination at the heart of the Lexus brand via executing ambitious projects, done for real."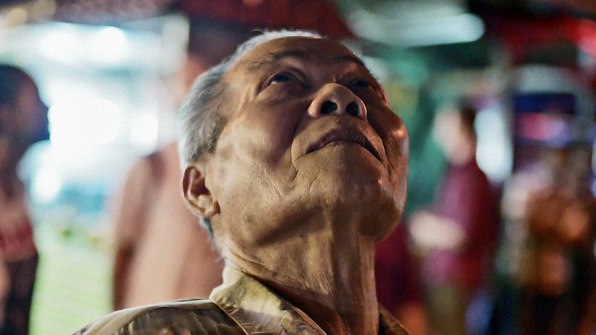 He adds: "Our Amazing in Motion Strobe campaign is part of our overall strategy to show a more emotional side of our brand."
CHI&Partners creative director Monty Verdi says the scale of Lexus's ambition provides "an ongoing challenge to think bigger then keep thinking bigger.
"The great thing creatively is that we have pretty much an open brief. Ideas are sifted according to whether they are challenging enough. Only then do we sit down–often with outside experts such as engineering experts and scientists–to work out whether a particular idea can actually be realized."
One idea to create a giant 50-foot Slinky able to traverse a city solely with the aid of gravity and its own momentum, for example, was shelved due to the physics of weight distribution.
However for Strobe, with state of the art LED suits, a wireless lighting control system, a team of 40 engineers plus stuntmen and acrobats as "lightmen" suspended from rigs, it was possible to create the illusion of a single figure vaulting across a city skyline.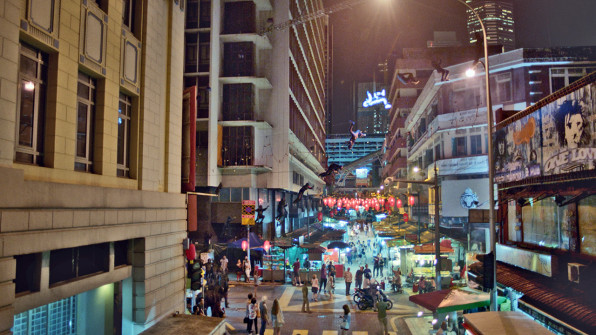 Inspiration for Strobe came from Edward Muybridge, the 19th-century English photographer who pioneered photographic studies of motion and early motion picture projection techniques.
"We all loved the simplicity of the idea of using light rather than stills to create movement," Verdi explains. "The next challenge was pushing it to the extreme–finding a way to do it not just across a street, but an entire city."
Working with director Adam Berg of Stink Productions, the team brought in Hollywood costume designer Vin Burnham–whose numerous credits include her work on Batman Returns and designing Lady Gaga's Living Dress–to create LED suits, each containing 1,680 LED lights and design cues inspired by distinctive Lexus product features such as the cars' spindle grille.
A bespoke computer system created by technical director Adam Wright was then used to control and choreograph the LED suits' lighting.
Shooting only at night, the pressure was on to get the best footage in between thunderstorms and before sun rise due to the time it took to set up each rig and position every stuntman plus the light suits' limited battery life.
"It really was a matter of working against the clock to create a spectacle," says Verdi. "Once everything was set up, we captured each step from every angle before we moved on, the aim being to end up with a true spectacle."
To truly impress today's VFX-weary audiences a balancing act was required, however.
"A priority has been to make productions look as slick as possible," Verdi adds. "But at the same time, equally important has been to show the effort, precision, and focus that went into creating for real each end result–which is where the making of documentaries come in."
With the third ad in the "Amazing in Motion" series now launched, attentions are turning to developing the next three ideas. "While I can't say anything about what's coming next, I can confirm things won't get any easier," Verdi comments. "But for everyone of us involved, that's what makes Amazing in Motion so exciting."