Kickstarter and Indiegogo are home to some awesome new products, and many more strange ones. After taking a deep dive into this month's crowdfunding campaigns, we were left incredulous at the sight of some of these projects–for reasons good and bad. Some of these are incredibly well executed by really smart people; others are scams that would make Bernie Madoff blush. The main qualifier: a certain amount of head-scratching perplexity. Let us know what you think of these on Twitter.
These are the campaigns that struck us as strangely ambitious–and technically impressive.
Carpool DeVille
Funding: $1,948 of $10,000 raised with 22 days left
For 15 years, the guys behind Carpool DeVille have been prototyping a 1969 Cadillac with a hot tub in the trunk. Now they've actually built it–but they're not done. They want to race it, and getting it race-ready is going to cost money. That's where Kickstarter comes in.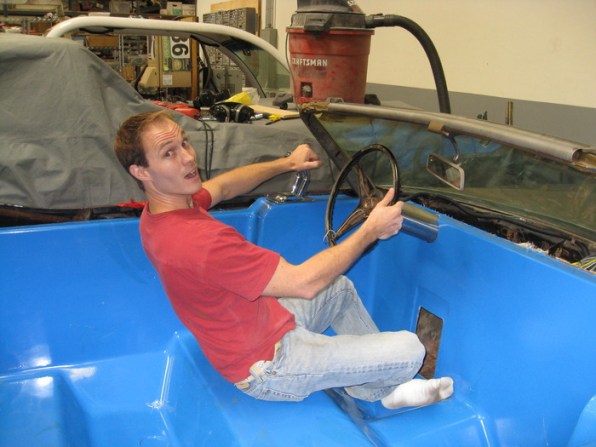 "The goal [is] a land speed record at Bonneville for the World's Fastest Hot Tub," says Duncan Forster, film writer and Carpool DeVille "coconspirator." Forster says the project began serendipitously, when someone left an '82 Caprice outside their engineering house in college. Forster and his friends recall a "beer-induced idea of turning the car into a hot tub."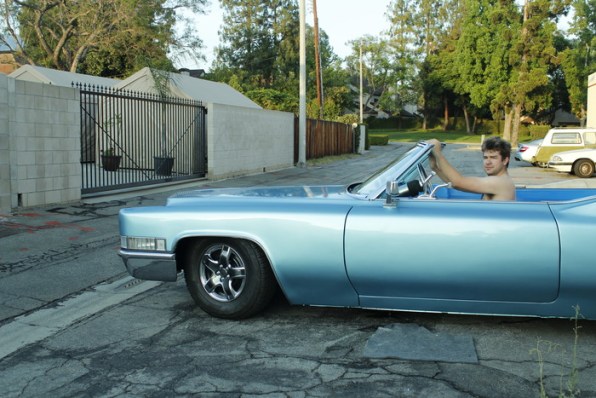 That was 10 years ago; now Forster and co-creator Phil Weicker are living in L.A. and, equipped with full-time jobs, can actually afford to build the Carpool Deville they dreamed up in college. "You won't believe what you can find on Craigslist," Duncan says.
Quantified self for frat boys, the Chugometer is a liquid flowmeter that attaches to the end of a beer bong to track how much you've chugged and how fast you've chugged. It allows you to compare these stats with "your fellow Chugonaughts."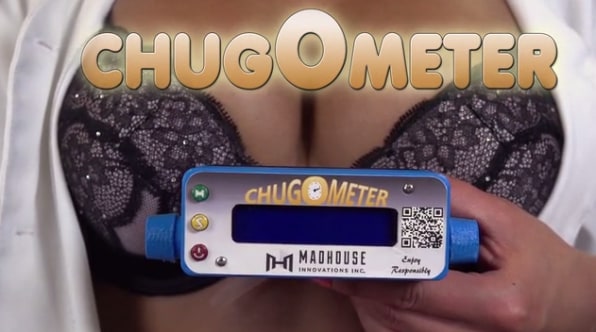 Shockingly, all of the cofounders on this project have Master's degrees. "We all do have degrees in what many consider to be 'rocket science,'" says co-creator Brian Petz, "but that also means that between the three of us, we've spent two decades in university… that's a lot of partying."
The idea for the Chugometer came to Petz when he considered the competitive potential in putting a flowmeter on a drinking device. (What could go wrong?) He and the other founders searched for things like this already on the market but were astounded to find nothing.
"We saw that any flowmeter you buy ready-to-use out of the box is crazy expensive, industrial type stuff and anything else requires you to affix your own electronics and readouts," Petz says. "This means there's also a market niche out there for the Chugometer, re-branded as a standard plug-and-play flowmeter." Petz says this project is a trial run for his team. "We chose the Chugometer as our first endeavor because it's a fun, manageable-sized project that really did test the technical skill we've got, and also taught us new things about encoding, electronics, fluid mechanics, additive manufacturing methods, and entrepreneurship,"
The team 3-D-printed their prototypes to keep prices low, and the Chugometer actually involves a lot of complex engineering. Things like "impeller based flow" and "ultrasonic and ionic flow measurement" fly right over my head. Then again, I don't think I'm their intended audience.
---
You don't run across a Carpool Deville every day. In fact, there are far more strange projects that aren't so technically impressive, and we found dozens of them. Who would buy these?
The Capsule: Aquarium For The World's First Wireless Powered Electronic Fish
Funding: $568 of $100,000 raised with 32 days left.
The Capsule is a fishless aquarium for those of you who would like a low-maintenance pet, where "low-maintenance" means "not actually alive."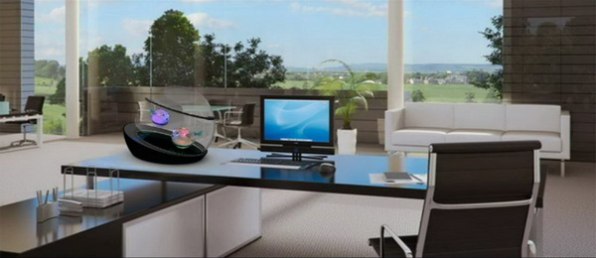 Surely you have questions. What is a LumiPUFF fish? According to the creators, the actual pets are wireless electronic robotic fish that glow indefinitely and require no maintenance or batteries. The Capsule and LumiPUFF actually involve some pretty complex components to imitate living sea creatures, like Bluetooth, infrared communication, luminosity, and vibration sensors.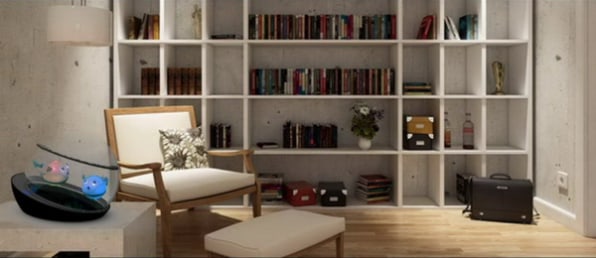 Unfortunately, neither the fish nor the tank are compatible with actual living pets. "The Capsule is not meant to sustain life for living creatures," says the campaign verbiage without a hint of irony.
---
URME Surveillance
Funding: $2,565 of $1,000 raised
This resin prosthetic face mask is designed to hide you from Big Brother-like facial detection surveillance by replacing your visage with a "life like" (not really) generic one. As the creator astutely points out on Indiegogo, the future is going to require you to more closely consider your surveillance-avoidance needs: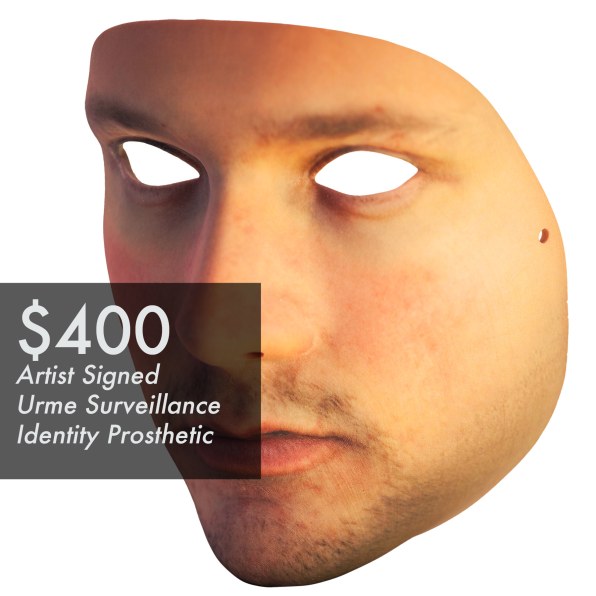 You can either hide your face by wearing something like a ski mask, which looks very suspicious, or you can destroy private or public property vis-a-vis security cameras.
But now, a much more viable third option! Spring for the $400 hard resin prosthetic face or the more budget-friendly cutout mask. But let me clarify: These are all masks of the creator's face, not your own.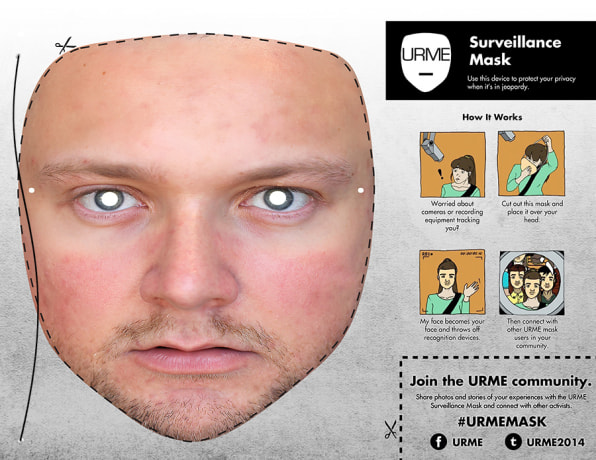 When you wear these devices the cameras will track me instead of you and your actions in public space will be attributed as mine because it will be me the cameras see…What would happen if security cameras could no longer identify a public but instead could only detect hundreds of me walking down the street?
What, indeed.
---
Spy Cam Peek-I
Funding: $5491 of $1,000 with 30 days left
Peek-I is essentially a periscope-like device that attaches to your smartphone camera magnetically that reflects the image at a 90˚ angle, letting you take pictures discreetly around corners.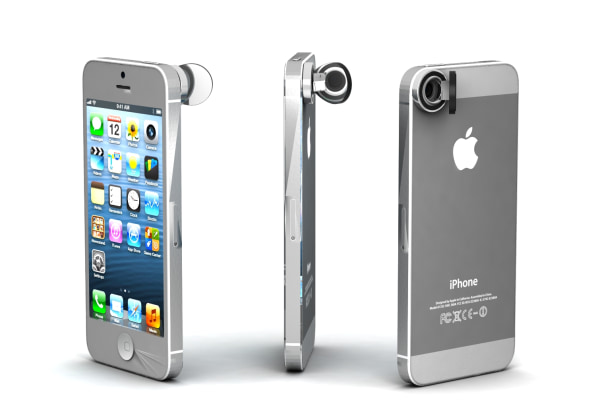 This item comes out of Moldova (that little country landlocked between Ukraine and Romania that you can never remember) and this is the team's second campaign–the first one was so successful that the creators made a second campaign by popular demand.
But before you get excited thinking about the Snapchat story potential, just think how much easier this guy's job just got.
---
Emoji-U
Funding: $30 of $5,000 goal with 26 days left
In theory, Emoji-U–which lets you make custom emoji out of your pictures–could be a cool addition to your international keyboard: Maybe some cityscapes, your dog, who knows? But the developer of this app has chosen to advertise perhaps the most unsettling possible use–turning your own face into an emoji. Unflattering? Probably. Creepy? Definitely.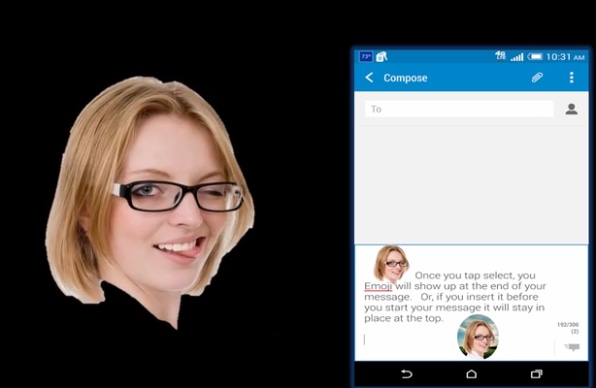 Surprisingly, creator (and daytime personal trainer) Victor Adam started the project to make money. Having realized that emoticon apps tend to be the most popular apps in the app stores, he founded Axiom Apps as a vehicle company for Emoji-U. If he gets to $1 million, he's promised throw a "huge party in the city," but which city he doesn't specify.
---
Kimbi Educational Robot
Funding: $150 of $1,000 raised with 25 days to go
The Kimbi is an educational knockoff of the gone-but-not-forgotten Furby. Based out of Boise, ID, the team behind Kimbi Ed wants to make it easier for kids to learn interactively, using games programmed into the robot. Ideally, this would create a more "social" learning experience than simply handing your kid an iPad. But in a truly remarkable instance of irony, Urban Dictionary reveals that to be "kimbi'ed" means "to be ditched by one's friends."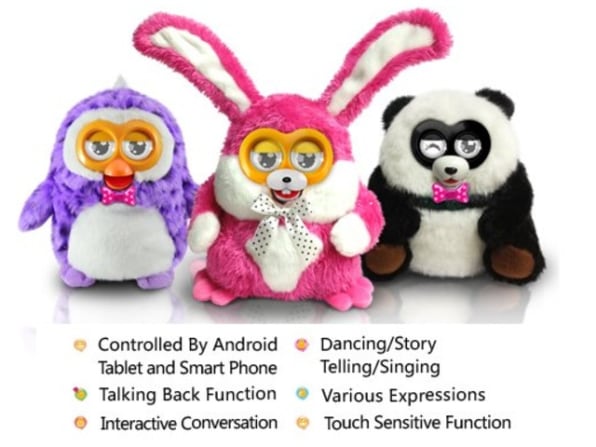 Aside from the obvious question (how will $1,000 manufacture a full-fledged robot toy and app?) the Kimbi toys are also nightmarishly ugly. We do not suggest giving this to your children. Unless you really want to mess with them.
---
This group of campaigns needs disclaimer: They're bullshit. Hilarious at first glance, these little scams get more and more egregious as you read the descriptions. But we don't suggest you do that–neither do we suggest you give them money. Here are two of the boldest examples.
Panacea Connect Silicone Bracelet
Funding: $0 of $68,378 with 20 days left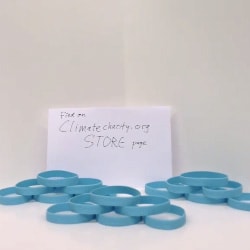 The idea here is a Livestrong-type bracelet emblazoned with the word "Connect." There's no Bluetooth sensor in this bracelet; no RFID; no data collection. It's just a rubber bracelet that says you're open to making friends. With literally anyone. You know, for when "hello" just doesn't cut it.
The cherry atop this crap-heap campaign is the goal amount of $68,378. Another infamous Kickstarter scam, Kobe beef jerky, only had the gumption to ask for $2,374.
---
Racing Through Deversity [sic]
Funding: $0 of $25,000 with 23 days to go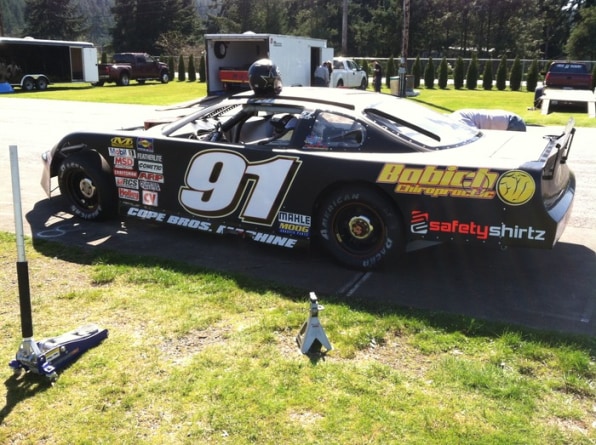 If you thought the bracelet scam above was daring, this one makes it seem downright discreet. Rob Dees of Kent, WA has launched a thinly veiled attempt to recruit local (unpaid) "youth" to build him his new race car. For free. Because he wants one.
"My project is to get some troubled teens to take there [sic] negative energy and turn into a positive and build a race car."
Even the name can't disguise his expediency. As for plans, schematics, parts, worker training, and the rest of the milieu, Dees is scant on details.
This is what were [sic] building, a car like this"