It's a subject that gets plenty of ink in the business world–but mostly in terms of how it leads to success.
While the tech industry celebrates successes–the startups which scale to Facebook or Amazon size, the startups which sell for huge dollar sums (even when, as is frequently the case, the startups generate products with no financial value or even a strategy to make a profit)–there's less attention paid to the companies which don't make it. Many times, the difference between a company's success or failure isn't the founders' savviness, the rockstar engineers, or the leadership's ability to get savvy advisors. Lots of times, it simply comes down to when a company enters the market (first is not always best) and–worst of all–bad luck.
Consider Springpad, a startup founded in 2008 and once considered an Evernote rival. That wasn't enough. The company failed to develop a monetization strategy–and despite their best efforts (and rumored acquisitions by Amazon and Google), things just didn't turn around in time. On June 25, Springpad closed its doors.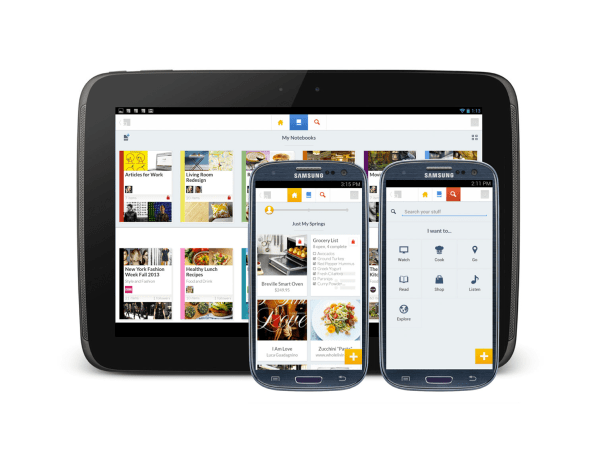 The Springpad app was designed as an organizer for recipes, movies to watch, home improvement projects, and interior design projects. Essentially, it did everything Pinterest did–but two years before Pinterest entered the market. Crucially, their core product was designed for clipping items for later purchase, but their 2008 launch date occurred before the mobile app economy fully bloomed. Although their product anticipated market needs, it was there too soon. Before the company realized Pinterest was essentially doing what they did, it was too late. Even worse, they did not know how to make money off of their free service.
"We built a heck of a product," Springpad cofounder Jeff Janer says. "But we didn't build the business. In that respect, given our background, we wanted to provide useful information to people that could be monetized. That meant considering micro-transactions. We were considering organizing guru Peter Walsh's Instant Kitchen Organizer as a free example for a series of different room organizers that we would launch as paid notebooks for purchase, or generating income from affiliate conversions, but we never rolled out a premium or freemium offering based on notebooks or anything like that. We had to make the choice of going for ad support or a freemium model. We went down the ad support path, which just required a lot more scale than we could ever achieve."
When Springpad announced they had run out of money in May, their large user community was blindsided. The product–which included a robust and undervalued personal assistant component–had been championed over the years by productivity site Lifehacker, and a comment thread about their shuttering generated much discussion. Springpad had built a niche for themselves as an organizing product that had more functionality than Pinterest but was much easier to use then Evernote; and yet, by the time they realized they had missed the monetization boat, it was too late.
One big issue, Janer told me, was that they never truly capitalized on their non-U.S. userbase. Approximately 35%-40% of the company's user base consisted of international users, but "metadata that we used to enhance display of books, movies, products, and recipes was very much U.S. focused. If someone saved a product for price comparison, comparison was shown in American dollars, which was not useful for Canadian or Australian users. Our overseas user base primarily used Springpad for task management and note-taking."
Compounding the pain was the fact that Springpad had been chasing additional funding and contemplating acquisition by major web players. Springpad was reportedly in acquisition talks with both Google and Amazon. The company was reportedly building a note-taking app for the Amazon Fire Phone. In the end, Google acquired Springpad cofounder Jeff Chow and four engineers at the company shortly before the company publicly announced plans to wind down operations.. Chow and the others will be working on Google's Flipboard-like Play Newsstand product.
"It's really bittersweet," Janer says. "Whether people would have paid if they were charged, or if it was open-sourced, everything pales in comparison. It's tough. There really is a loyal base of consumers but whether they would have paid or not… I don't know for sure. We mattered for some people."
Jeremy Roberts, the author of Evernote Every Day: Getting More Out of Evernote, says, "I wonder if perhaps when the Springpad team went to seek capital to expand the business into a model that encompassed professional use, investors failed to see the value that Springpad could provide to the business world. It's sad because I'm sure that Springpad would have been really great for many organizations, such as design agencies."
When Springpad learned money was running out, they did something many companies in their situation could learn from: They worked aggressively to find alternative products for their users. Art Gelwick, the head of Springpad's user community on Google+, tells me that, "Springpad is a bit of a unique situation since not only did the company make a concerted effort to help their customers migrate to alternative solutions, but the community took it upon themselves to help each other review and analyze as many other products out there to help people find new homes and strategies. Springpad reached out to me about a month in advance to help test their migration tools and talk user strategy when it came to keeping people in as best a situation as possible given the circumstances."
Katin Miller, Springpad's head of user engagement, adds: "Our user base was our strength. We had an evolved userbase we listened to and integrated into our needs and decision making. Springpad had a talented team, and when we talked to other tech companies as we winded down and looked at other options, people were amazed by what we had done with less than 20 employees. We never had more than 20 people on staff at any one time, and had three polished and powerful apps on the market. We ran out of money, that's basically the end of the story. It was a timing problem."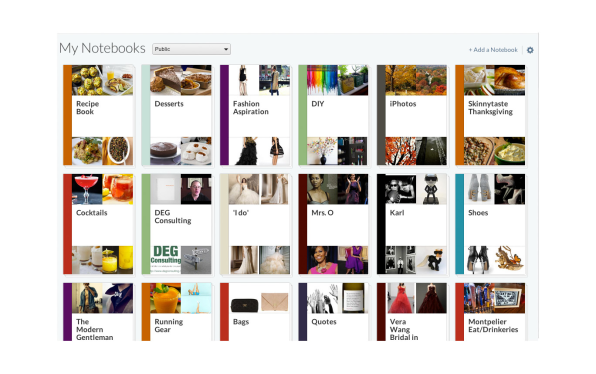 For both Springpad's founders and their user base, the end is bittersweet. Chew is going on to his new position at Google and Janer, who ran four startups previously, is weighing organizing a CEO peer group. Miller, meanwhile, is working on a new meal planning workflow tool for families. "There was lots of entrepreneurial enthusiasm, energy, and innovation," Janer says.
All of which is essential to any launch–but may not be enough to save you.
"We see so many apps coming out now doing what we were doing, but the market is so thirsty for it now," laments Springpad's former head of user engagement, Miller. "If we had come out a few years later and been mobile first, it may well have been a different ending. But all of us from the early days are thrilled with what we did and satisfied."
Correction: A previous version of this article incorrectly stated that Google hired five Springpad employees before Springpad announced their shutdown.