After a major natural disaster, one of the obvious challenges is providing a place for people to sleep. Most temporary shelters take some time and skill to assemble, and pre-built shelters take up so much room that they're inefficient to move around.
This pop-up shelter is one alternative. With a few simple adjustments, a flat sheet of plastic transforms into a weatherproof shelter that can house a small family of two adults and two children. "Anyone can erect our immediate response shelter in under two minutes," says Alastair Pryor, the 24-year-old Australian social entrepreneur who designed the Compact Shelter.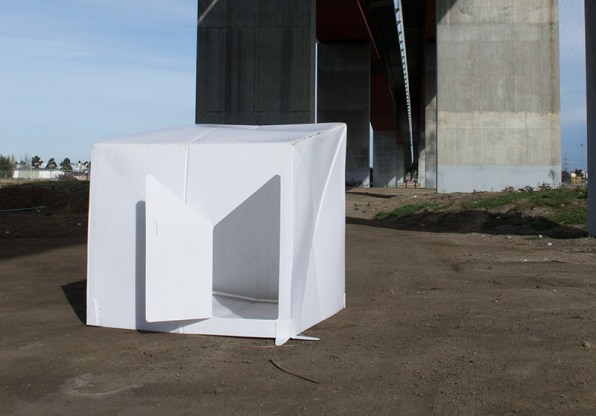 Folded flat, the whole shelter is less than three inches thick and weighs only 35 pounds, easy for someone to carry by hand or to stuff on a shipping container. A 40-foot container can hold 660 units, and Pryor is working with his manufacturer now to figure out how to fit even more on board. When disasters displace hundreds of thousands of people–like recent floods in China–that would still mean hundreds of shipments, but it's also something that could be easily stored in nearby warehouses in preparation.
Though the shape looks simple, it wasn't easy to come up with something that worked. "The pop up shape was extremely hard to design due to the thickness of the plastic," Pryor says. "We had to make sample after sample until we perfected it."
The design isn't the only disaster shelter to use a pop-up design; others, like this origami-inspired homeless shelter and these simple wooden houses use a similar approach. But using plastic has some advantages. Made from UV-resistant polypropylene, the Compact Shelters are designed for durability, but once they're worn out, they're also fully recyclable into new shelters. They're waterproof, wind-proof, warm in cold climates, and have air vents to help with cooling in the heat.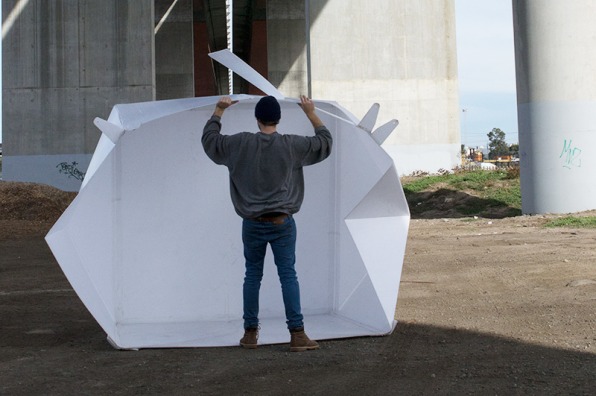 The simple units can be joined together for extra space or to add customized rooms like a simple bathroom or kitchen. They can also be quickly disassembled and moved again, making them ideal for homeless people to use as well. Pryor is also developing another version to use as a tent.
The company plans to start selling the shelters later this year.