Parents everywhere will know that kids love to look up at airplanes passing overhead. There's something about a large flying object in the sky that just captures their attention. For British Airways, agency Ogilvy & Mather London flipped that script a little bit with digital outdoor ads that stopped passersby in their tracks. Instead of kids being gobsmacked by planes, the adults were astounded when a child on the billboard started pointing at a real plane as it flew above.
By tracking the flight paths and times of British Airways flights, Ogilvy was able to create a special moment between people and the planes high above, which, says Jon Andrews, Creative Technology Director, OgilvyOne London, was the point. "British Airways flies from the UK to more destinations than any other carrier, but most people aren't aware of the breadth of destinations and frequency of flights. Although BA is not the cheapest, people think their flights are more expensive than they really are, so they needed needed to raise awareness of the breadth of destinations offered from London, new routes and frequency of flights," he says. "Targeting an audience of travelers and busy city workers right in the heart of London, already bombarded with retail messaging on a daily basis, required us to find a non-traditional approach to grab their attention and stood out from all the other airlines' advertising."
The "Magic of Flying" billboard has already won the Direct Grand Prix at Cannes and will likely not stop there. Here's how Ogilvy brought a bit of magic to the sky.
In an industry dominated by price comparison, we wanted to create something truly engaging to remind us all how magical flying really is.
Sitting out in the garden one day, I realized that the reason my two young daughters stopped whatever it was that they were doing and gazed up into the sky pointing whenever a plane flew overhead, was because they were filled with wonder and amazement. To them, planes were magical.
One of Arthur C Clarke's most famous quotes that gets used fairly regularly these days sprung to mind: "Any sufficiently advanced technology is indistinguishable from magic." In my children's eyes, planes were something they didn't understand. In their eyes, they may as well have been dragons or flying unicorns. Magical. All we needed to do was to remind everyone else of that and take them back to that magical moment when they first flew.
In order to execute this idea, we needed to reinvent the traditional ad-serving platform of an entire industry–shaping the future of "hyper-targeted" advertising going forwards.
Working with Clear Channel, we pioneered a completely new "interrupt" capability, allowing our campaign to disrupt traditional static ads that were currently being displayed. In the process, we invented an entirely new outdoor media buy, only paying for each time the ad was served. The significance of this was that we could run our ads for six weeks, rather than the two days our budget would have normally allowed, while at the same time targeting a very specific, special moment a BA plane flew overheard, capturing people's imaginations and inspiring them to make a booking.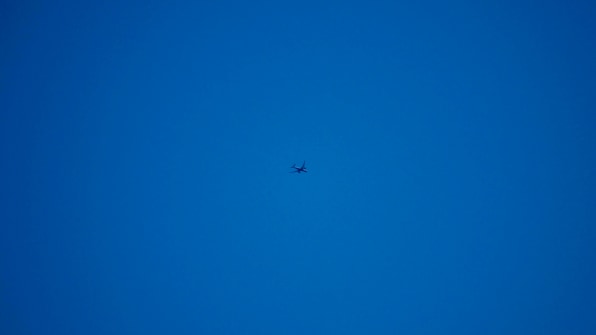 We spent months looking around London for the right locations. Each billboard needed to be digital, have a fast Internet connection, located perfectly in relation to the flight path and also be in the right viewing angle in terms of the planes. Not an easy task!
Often we'd look on Google Street View and then visit a site properly if it looked suitable. Eventually, we managed to find two fantastic sites that worked perfectly for us, both in terms of location and their grandeur: one at Piccadilly Circus and one at Chiswick, along the M4. Both locations were specifically chosen for their proximity to the flight path to Heathrow.
I prototyped the idea on my phone, so when I was out and about at each location, I could hold it up to the sky and pretend to be the billboard. Further down the line, we also created a mobile app to position our "trigger zone" perfectly in the sky. This allowed us to perfectly time each billboards' reaction to each plane and make sure the ad tracked it perfectly across the sky.
By doing this, we were quietly confident everything would work well before we ran the work on the big screen, in front of thousands of people. Nonetheless, seeing it work for the first time in the heart of Piccadilly, on the real billboard, was a very special moment.
Using a special ADSB antenna, we read every aircraft's transponder data within 200km. Using this data to obtain the planes location, speed, altitude and call-sign, we created a virtual "tripwire" in the sky, triggering our billboards to display our ads every time a British Airways plane flew overhead.
We've been asked why we did this when there are already flight data aggregators and websites out there. The reason is because this data often isn't "live" and can be anything from a few seconds to five minutes old. We needed to know precisely where each aircraft was, because if our ad triggered even a fraction of a second early or too late, the children would be pointing at a clear sky instead of a plane–massive fail!
The ads not only displayed the flight number and where the planes were flying from, but dynamic retail messaging from BA's servers, displaying targeted copy for each route, showing live pricing, special offers and weather information, all updated on a daily basis.
Each billboard also had its own cloud height sensor, so they had the ability to gauge if it was too cloudy to actually see the planes, and the functionality to switch off if the base cloud height was too low.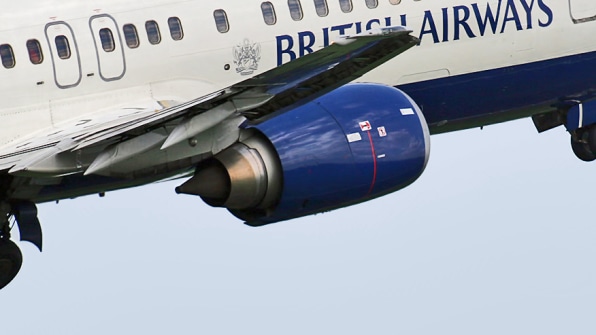 I think it's fair to say we were all very pleased with how the work was received. The campaign increased traffic to BA.com by 75,000+ unique visits, received over 1 Million YouTube views, and had a global reach of over 350 million. And it was the most talked about piece of airline advertising in 2013.