In the modern office, culture is king. If your company can establish a creative, competitive, and collaborative workplace, you're half way to a successful business. Office pools can promote all of these characteristics, resulting in a positive office culture.
According to a study by the Society for Human Resources Management, about 70% of HR professionals say that office pools are a positive relationship building tool, 64% say it's a good team building activity, and 54% suggest pools might even increase productivity in the workplace.
Here's why you should get your office involved in the world's most watched sporting event and set up those brackets:
Establishing a comfortable workspace is about more than office design; it's about fostering a community environment where employees can be themselves. What better way to make your office feel like home than by acknowledging our human love of sports and competition?
Breaking away from the day-to-day routine can help with problem solving and inspire creativity.
As employees become more at ease in the office and with their coworkers, the easier communicating and teamwork will be, which will boost the productivity of your business as a whole.
Maybe your office is already a tight knit group with shared interests outside of work, but, if not, starting an office pool is a great way to get a conversation started.
Some people enjoy talking about work all the time, but chances are most employees would welcome an opportunity to talk to their co-workers about their other interests. You might just find that the guy who never says much goes to every home game your local soccer team has, or the woman who keeps her conversations strictly professional played for her college team.
If you've made some new hires, it will give them an "in" with the rest of the office. Plus, sports–much like the weather–are a universal icebreaker, and the more integrated employees feel with their co-workers, the more productive they will be. Even if they aren't avid sports fans, most employees would still happily take part in the friendly, competitive banter that comes with office pools.
Everyone loves a bonus for a job well done at the end of the year. But what about rewarding the office as a whole with a prize they can enjoy together?
As summer gets in to full swing, the days are getting longer, but the workday stays eight (or more) hours long. A cash prize for your office's bracket winners should be incentive enough to get everyone involved, but you could always add extra bonuses like working from home for a day or a half day on a Friday to promote participation.
Everyone has their favorites–the team they've been rooting for since they were born, their favorite player they know every stat for, or the team they adopted when they moved to a new city. Encouraging employees to rally around those teams will foster office camaraderie and competition, and it is sure to encourage team building.
In addition to an individual pool, your office could divide into teams and fill out brackets together to compete against the rest of the office teams. If you have a group within your business that has been struggling to work together, a simple and fun activity like putting a bracket together might help them unite.
In the end, one could argue that office pools are a distraction and decrease productivity, but only in the short term. Once the trophy's been won and losses mourned, your office will stand together as a more united team, and the momentary decrease in productivity won't seem like a loss after all.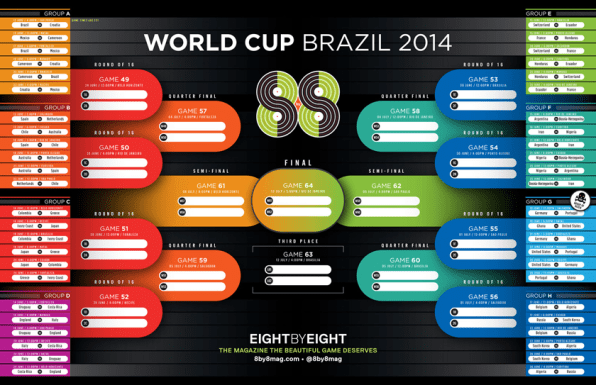 —Peyman Aleagha is CEO and Founder of WebsiteBox.