Kickstarter designer Alex Proba carves out 30 minutes every evening to make a poster. After long days working on client projects–including, say, bringing Kickstarter products to the MoMA Design Store–she forces herself to sit down and design something new. Three-hundred-fifty-six days into her "A Poster a Day" project, Proba has arrived at a unifying color palette and a style that favors odd-couple juxtapositions. "I found my own identity in it," she tells Co.Design.
Proba's discipline is already bearing fruit: She's launching a pop-up shop in Brooklyn in July, she has an e-commerce site in the works, and she has received a wave of interest from fellow designers who've been inspired by her example. Here is her advice for developing your creative talent.
1. Restrict your time, not your creativity.
Proba's seemingly ambitious project started with a spontaneous post to Instagram and a caption ("new project–one poster a day #aposteraday") that invited a follow-up. "I started playing around with random shapes and made this random graphic," she says.
For the first few weeks, she found herself spending all night on each image–over-thinking it and second-guessing herself. "I didn't put many restrictions on it, and it wasn't working," she says. The solution was simple: "30 minutes and post it." End of story.
2. Look to daily life for inspiration.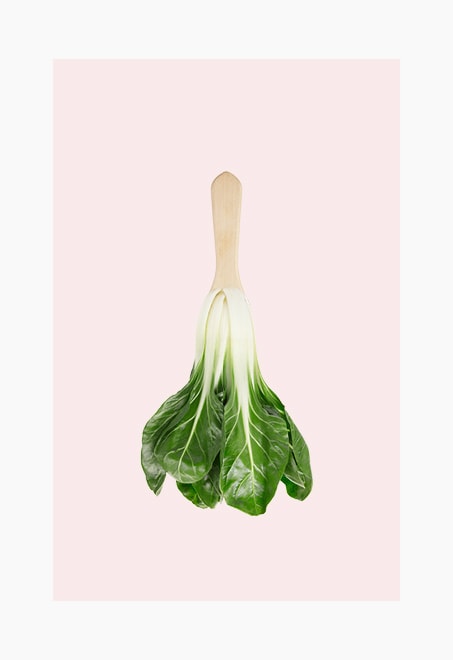 "In the beginning it was more about abstract things," she says. "Now I know where I can get inspiration. I walk through New York, and then I see something. A little pattern, fruit."
Those everyday objects and settings take on wit and beauty in Proba's designs. Many of her posters feature fruits and vegetables–bananas, pineapples, and cucumbers have all made repeat appearances. In the animal kingdom, flamingos are a favorite.
3. Be prepared to dislike most of what you produce.
As in any creative profession, you have to work out a lot of junk before getting to the good stuff. "I have more dislikes than likes," Proba admits. Which ones? She rattles them off: Day 8, Day 265. "Horrible," she says–though she doesn't regret them.
Perhaps it's no coincidence that Proba produced her favorite, Day 270, less than a week after that creative low. "It feels so sculptural, almost like a perfume bottle. I want to turn it into a physical structure," she says.
4. Find and engage a community.
Any businessperson knows this already. As soon as you find an audience, you hang onto them.
From the beginning, an outpouring of response to the posters on Instagram and Tumblr has helped keep Proba accountable. "I'm getting really sweet emails from all over the world," she says. She encourages others to follow the discipline of producing work daily: "Everyone can take a picture or write a sentence."
5. Don't be afraid to keep a secret.
Despite the public nature of the project, "It's very personal," says Proba, who has found that that the library of posters feels almost like a diary of her life. "I like that I know what I did [that day], but people can't necessarily tell. My little secret." Proba has built a close relationship with her community, but her relationship with her work is still hers alone.
Day 365 of the project is fast-approaching, but Proba has no intention of slowing down. "It feels like my creative outlet is there, with no restrictions. That's a good thing, it keeps a balance. I have no urge to stop."