With a cute bunny logo and her home phone number slapped on the side, Annie Withey sold her first boxes of mac and cheese as a natural, clean alternative to the artificial ingredients and neon yellow dyes that came in Kraft's iconic product.
Back in 1989, when it was mostly hippy stores that sold hippy foods to hippy types, this was a fresh concept. This goes to show just how far the organic and natural foods movement has come today. Twenty-five years later, now Kraft–selling its own organic mac and cheese since 2006 and deciding last October to remove artificial yellow dyes from some packages–is becoming more like Annie's Homegrown.
That's perhaps the biggest point of pride for Annie's CEO John Foraker, an MBA who was raised on a family farm and joined the company in 1998. The brand that launched to stand for "everything that conventional food wasn't at the time," he says, is now watching everyone else move in its direction.
But now its biggest challenge is to avoid falling victim to that same success. Annie's balancing act is to continue its growth despite ever more competition while staying true to its values of eating and acting responsibly. "The big guns will try to catch us, and we'll always try to stay ahead," says Foraker. "It's about brand trust."
So far Annie's has seemed up to the test. While it spent years chugging along–when Foraker joined Annie's, it still had six employees and about $6 million in revenues–growth has been the major focus in recent years as the first private investors came on board and then the company went public in 2012.
Indeed, today, Annie's is a $204-million-revenue company with 125 employees quickly filling up all available space in a green office building in Berkeley, California. (It moved from Napa in 2011, finding a bigger space, better recruitment possibilities, and a "spiritual home" in Berkeley. The office is furnished with recycled couches, and, of course, an organic garden.) Annie's first venture beyond mac and cheese was cheddar bunnies in 2003. Now its 135 products, from frozen pizza to gluten-free alfredo skillet dinners, are offered in 35,000 grocery stores, including Walmart and a corner bodega next to this author's Brooklyn apartment. It's as cloyingly cute as ever: Its top marketing executive has the title Chief Mom Officer, and Foraker talks sincerely of reducing his company's "bunny footprint."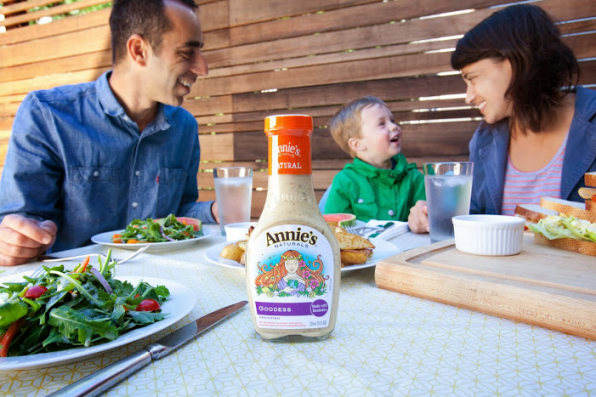 There are signs of strain, however. Annie's purchased 35 million pounds of organic ingredients in 2013, a 36% increase from just two years earlier. Organic wheat is Annie's most important ingredient, and high prices in the last year have impacted its bottom line. The problem reflects issues of supply and demand: More companies want to buy organic wheat than there are farmers to grow enough.
Foraker calls the mismatch a temporary "dislocation," since even as more conventional farmer decide to go organic, it still takes three years to convert the land. But the trend could be worrisome. While a company like Kraft has so much control over the convenience food market that it can afford to take a short-term loss to sell organic pasta, as Kathryn De Master, a farming systems researcher at the University of California-Berkeley notes, high prices are much harder on the margins for smaller businesses.
Annie's efforts to stay a step ahead involve a drive to innovate in a broad sense.
With a $2.3 million R&D budget in fiscal year 2014, the company is focusing on occupying more grocery store shelves, introducing 40 new products in 2014, more than double from the year before. And with its current products, it's goal is to staying cutting edge, where cutting edge means working to beat competitors on health and sustainability claims. For example, after what Foraker says was a big investment and several years of work certifying its dairy supply chain, it could put on its packaging that its products were free from rBST growth hormones in 2011. Similarly, as concerns about BPA in packaging surfaced, it worked with suppliers to develop a non-BPA can for its pasta meals that could be approved by the FDA. It's now working to certify all its products are free from genetically modified ingredients.
Both for its business and its goal to change the larger farming system, it's most important work lately might be in farmer outreach. The company now works more closely than ever with farmers, says Foraker, looking to establish long-term relationships, turn more conventional fields to organic, and convince existing organic farmers to use wheat as a rotational crop to help ease the shortage. Shauna Sadowski, Annie's director of sustainability, recently visited organic sugarcane farmers in Brazil, meeting one that runs his own insect breeding lab to raise the best pest-killing bugs. She says her team works to educate other suppliers on such "best practices" she encounters.
The other audience Annie's, now a public company, must convince is investors. Foraker is often asked to defend Annie's choice to remain a standalone company that is "independently focused on our mission and values," as he told one analyst on a quarterly earnings call in May.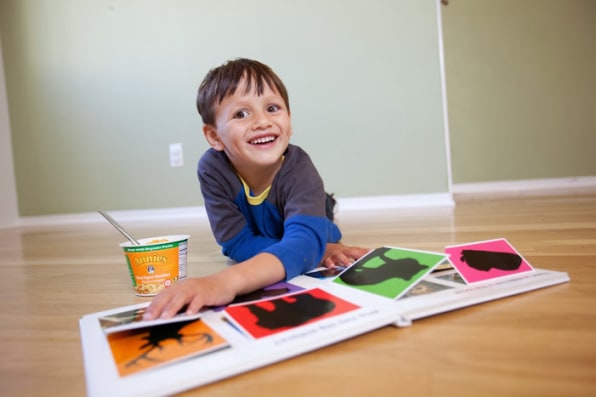 In fact, Annie's ability to stay independent runs against a major wave of consolidation in the organic industry in the last decade and a half, since the USDA put out its first organic standards in 1997. Coca-Cola now owns brands like Honest Tea and Odwalla, and Pepsi bought Naked Juice, while Kellogg's owns Kashi and Bear Naked. Before Annie Withey herself founded Annie's, she and her husband founded Smartfoods popcorn, an early success story in the boom of natural foods that later sold to Frito-Lay (today, she retains the title "inspirational president" at Annie's). While there are well-known brands that remain independent, such as Amy's Kitchen and Clif Bar, many are still private companies.
De Master, of UC Berkeley, says Annie's biggest impact has been helping to popularize organic foods and increase its appeal to a broader base of the population. Sure, organic mac and cheese isn't all that healthy objectively, but it fills a convenience need for parents in a way that delivers fewer pesticides and possible endocrine disruptors than conventional alternatives, she notes. "While they are not as inexpensive as say Kraft macaroni and cheese, it is macaroni and cheese you're talking about, not high-end grass-fed beef."
Today, the company's own outlook is generally rosy. It's projecting to grow net sales by 20% in 2015, though it must still focus on improving the bottom line for investors. The larger organic industry is also booming. Healthy, organic, and natural products make up an estimated $150 billion market that's expected to grow by about 50% by 2018, according to industry tracker Penton's Next division.
Foraker is eagerly awaiting "tectonic" shifts in his market. Health- and ethically conscious millennials will be running up to two-thirds of households in the next five to seven years, he says. "They buy products differently," he says. "They are more interested in healthy eating, and tend to be more interested in connecting with and supporting brands that have a social mission. Now, with social media and the requirement that you are transparent with consumers, it's very well-suited to Annie's and where the world is going."
"It's hard to fake it, is what I'm trying to say."