The "beauty" sector, never traditionally a hotbed of brand creativity, has seen some markteing milestones in recent years. But what does the future look like from a beauty perspective? Will demographic trends change the way brands appeal to consumers?
The Fashion Institute of Technology's (FIT) Capstone Research Program in partnership with Unilever USA dug deep into data on population and consumer trends from myriad research sources to distill and present significant changes and the best ways to target a new consumer.
The overarching point in a new report released today, is that the consumer is going to look very different.
Among the findings:
In five years, white children in the U.S. will be the minority.

By 2050, mixed ancestry will be prevalent across 25% of Asian and 50% of Hispanic people.

For the first time in history, consumers between the ages of 20 and 60 listen to the same music.

The number of stay-at-home dads has doubled over the last 10 years.

Gay couples with kids have also doubled in the past decade with over 100,000 same sex couples raising a family. Only 19% of families are "traditional" with a mom, dad and 2.4 kids (minivan optional).

Poverty is on the decline worldwide, but middle class Americans no longer have the distinction of being most affluent. If the trend continues, U.S. living standards will converge with those in emerging markets.
Given that "other" is predicted to become the largest projected ethnic group in America, the Capstone team is urging brands to rethink their strategies to understand and engage the hearts and wallets of an evolving generation of shoppers. A couple of their key suggestions are outlined here.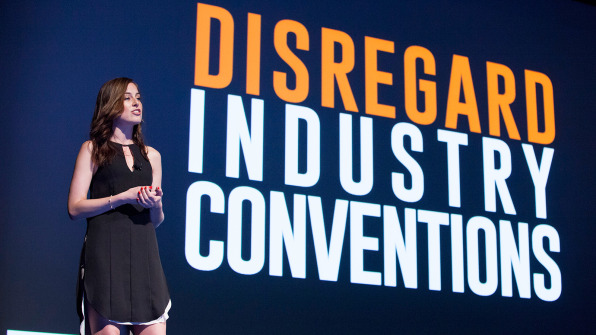 According to the groups' research, diversity is in the DNA of the new consumer. This global, trans-generational, economic, racial, and gender neutral class will make up the largest group spenders by 2030. According to Capstone, making rational purchasing decisions, that consumer is not wedded to brands as much as they are to value and easy access. That's why the research recommends taking a page from Subway sandwich shops to sell more beauty products. 
Cachet is giving way to convenience–see Subway's franchise model which doesn't rely on standalone locations. Though it took a while, the chain recognized the value of plopping a food service counter down among the offerings at gas station convenience stores. Today Subway has 10,000 of these non-traditional outlets. Capstone suggests that micro-franchises would work for beauty brands by virtue of the fact that they'd be convenient to groups of shoppers that only previously had access online. Mascara with your fill up, ma'am?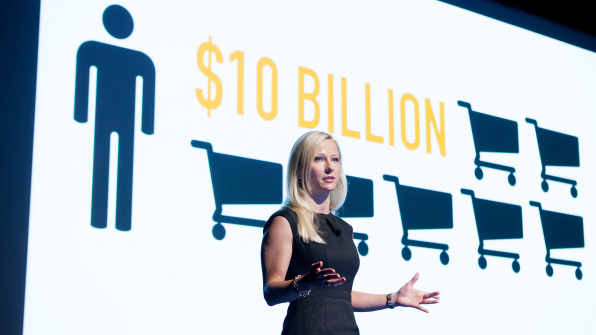 There's a reason men's grooming products are called the "final frontier." There are some 106 million guys in the U.S. who fall into the sweet spot of consumerism between 14 and 65, and of the $35 billion dollar global industry, the U.S. has just 17% of the market–mostly in deodorant, shampoo, and bar soap. Between the boomers who are frequently single and still working and millennials who are quite accustomed to products for dedicated parts (manscaping anyone?) there is a whopping 47% of African American men who are buying male-specific products for grooming. Ninety percent of dudes admit they buy this stuff on their own with no input from their significant others.
Capstone's research suggests it's time to kick things into high gear with this yet uncaptured audience. The recommend a mix of strategies including a tactic similar to that of Gatorade–meet a niche need like rehydrating athletes, then get the general population to buy in. They also outline the need to appeal to guys' inherent motivation to buy, not shop, and point to already successful enterprises such as Dollar Shave Club.
In case you thought women had cornered the market on thinking no brands ever depict "real women" (until Dove, that is) guys are in the same boat. Capstone findings suggest brands take a look at Google's "Dear Sophie" campaign and start working on images that depict the "new masculinity."
If their theories stand up, it shouldn't be long before we start seeing beauty products pop up next to the beef jerky at your local gas station in a display that pays homage to the new man and the real woman.