The problem Co.alition is addressing with their new smart backpack is a multi-pronged one. With more and more electronic devices, how do you ensure they stay powered? How do you store digital content alongside physical content? And how do those things all fit together?
Their answer is the Colfax, a backpack that smartly charges gadgets and allows users to store and access files. For founders Jeff Popp and Casey Lorenzen the challenge was designing a product that treated all the unique issues of blending physical and digital content into a single unit equally.
"These other products look like they were designed by engineers–which they were–that are certainly smart but don't "get it" when it comes to style and what it takes to design a great looking, functional bag, Popp says. "For them it's electronics first, bag second. We saw the electronics and bag on equal fields of importance so we didn't want to overlook one or the other."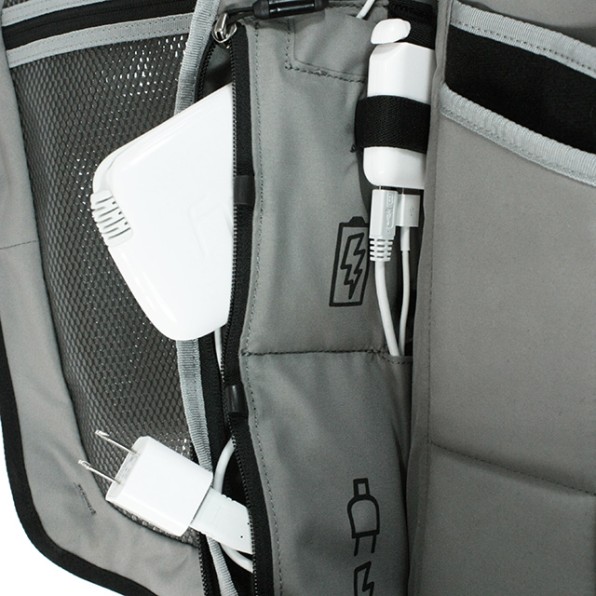 One thing the founders weren't necessarily expecting was the pushback from critics. To some, it might seem that you could use any battery or hard drive to turn any old bag into an electronic one.
Popp dismisses this notion. "Not only is the proper integration of electronics into fabric of a backpack a big part of this product, but the actual electronic components are much higher quality and function better than any cheap off-the-shelf battery or hard drive," says Pop. "Take CamelBak as an example, people can still buy a water bottle and a pack, but it's not a hydration system because it's not integrated."
The "smart" part of the Colfax bag is its power source, which smartly routes power among devices. Instead of just sending power to one device or another, it doles out power intelligently to the devices that need it most.
"Basically this power supply actually thinks and auto-senses power demand for buttonless operation," says Popp. "High-speed pass-thru charging charges both the integrated power supply and your device at the same time from a single wall outlet cord. No other charging system can do this. The power supply is able to calculate how much power it can send to the device to safely charge it as fast and safely as possible and any leftover power will go to charge the power supply itself."
The higher-end Colfax PHD includes a 500GB wireless drive in addition to the power feature. The drive can create its own local Wi-FI network (LAN) to which iPhones and iPads can connect alongside laptops and desktops. The team partnered with Seagate to help create the unique digital storage solution.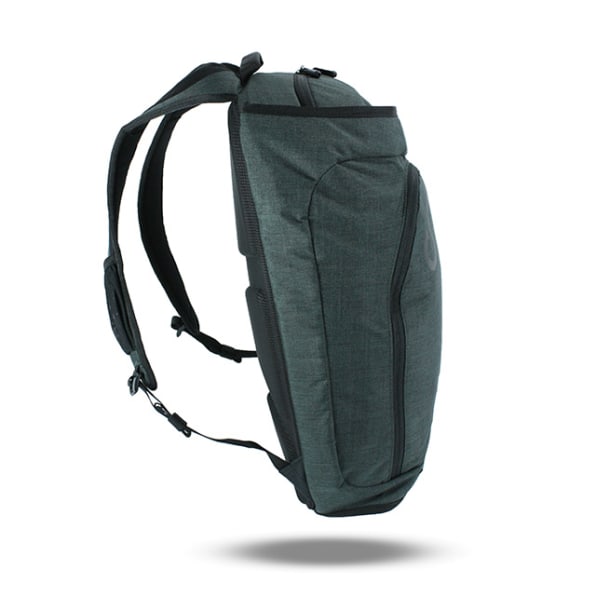 The actual bag part of the Colfax is something Popp and Lorenzen have been working on for about two years. The pair had previously designing outdoor packs before deciding to turn their attention toward the urban market by blending digital into the equation.
The future of inherently digital products being carried around in the physical world is still very much in the shaking-out stage. We live in a world that demands always-connected access and yet we can't rely on power and Internet everywhere we go.
Having files and power integrated into the bag you carry your headphones and other personal items in only makes sense. If the new company can successfully Kickstart their smart bag, it seems they'll have a jump-start on other manufactures to help keep us more connected.