A new collection of online films from some of the U.K.'s leading independent filmmakers exploring the cultural impact, values, and spirit of the Times and Sunday Times newspapers marks a shift in approach to winning new readers four years after the titles' owner, News U.K., put their digital content behind a subscription pay wall.
The power of words is investigated by documentary and commercials director Liz Unna's film, one of four available free from today (Tuesday June 3) via dedicated online platform ForeverUnquiet.co.uk.
Times New Roman–the typeface commissioned by the Times newspaper in 1931 which subsequently became one of the world's most widely used typefaces, is the subject of a film by identity designer and filmmaker Steven Qua.
Emmy-winning director of World War II from Space Simon George has made a film about the papers' photojournalism while BAFTA-nominated filmmaker Will Clarke explores Sunday Times investigations including its revelations concerning the Lance Armstrong doping scandal in a film about the need to question everything. A further eight films will be completed and online by later summer as part of The Unquiet Film Series.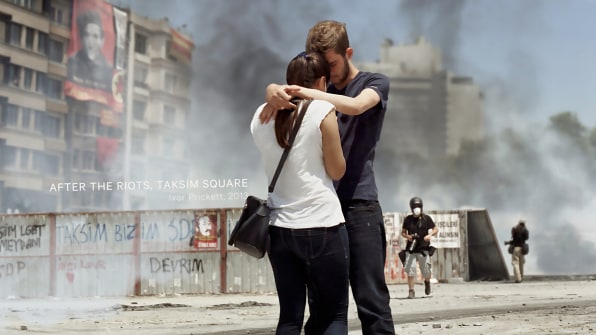 "The genesis was a desire to innovate in our marketing communications," says News U.K. director of marketing communications Nick Stringer. Since moving to a subscription-based model in 2010, News U.K.'s emphasis has been on encouraging people towards having a committed relationship with the papers and promoting membership benefits through in-newspaper promotions, tactical TV and poster advertising, he explains.
In late 2013, however, attention switched to how better convey brand values.
"The big struggle is to show we are a news and opinions provider worth paying for over and beyond the pay per printed copy casual relationship newspapers always took for granted in the past," Stringer adds. "We want to bring people who are further away from our brands and products closer."
News U.K. briefed Grey London to undertake research among Times and Sunday Times staff to identify stories from the papers' past and present that best articulate the papers' values, beliefs, and behaviors.
Grey London, lead strategic and creative agency within Team News–a bespoke multi-disciplinary unit set up two years ago part within, part outside News U.K.–is also the agency behind the recent acclaimed Sunday Times' Icons ad in which iconic moments in art, music, and film where re-created without digital trickery in a seamless take.
And it was the agency's strategic work with editorial staff that led to the new films' creative theme, "unquiet," defined as: curious and never standing still.
Stringer then brought in Phil Lind, former head of creative at 4Creative (the operation at Channel 4 responsible for the broadcaster's acclaimed "Meet the Superhumans" Paralympics campaign) and ex executive creative director at rival broadcaster ITV to work alongside Grey London deputy ECD Dave Monk as joint creative director on the new films.
"We didn't want a standard ad campaign or–as content creators ourselves–to work with a conventional brand content agency," Stringer adds. "What we did want, however, was to bring in leading independent filmmaking expertise to ensure we ended up with a diverse array of approaches and treatments, each telling their own particular story about the brand."
The creative team was given access to the titles' 229 years of archive material to find historical and contemporary stories that would bring an initial shortlist of ten aspects of the papers' brand to life.
"The archive is so rich it was immediately obvious there was no way a single, 60-second commercial could do the papers justice," Monk says. "Nor would a traditional advertising campaign have led us to end up having the degree of editorial access we ended up having, which was considerable."
Filmmakers were provided with only an outline brief for each film detailing theme and key message then invited to submit treatments. It was important to allow sufficient creative freedom to ensure each approach was original and unique, he adds.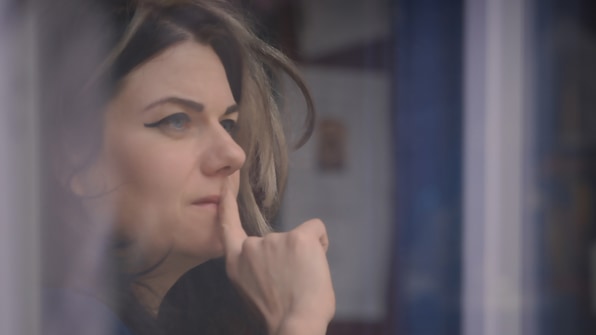 ForeverUnquiet.co.uk is the main platform for the films and will host an array of additional content included rarely seen archive material. This is because the initiative has to be about building an engaging and immersive online brand experience first and foremost, Stringer explains. Though if they like what they see, visitors to the site can take advantage of a trial subscription offer, of course.
"We will always need acquisition campaigns to attract new subscribers and these will continue to revolve around promoting content and big editorial events," he adds. "But if the Unquiet strategy works, I can see brand content providing strong competition for budget against some of our other, more established marketing activities."