Today, on stage at the Apple Worldwide Developers Conference conference in San Francisco, Apple's Senior Vice President of Software Engineering Craig Federighi unveiled the latest iteration of the Apple desktop operating system, Yosemite. Yosemite continues Apple's evolution toward marrying the functionality of the desktop operating system, OS X, and the company's mobile operating system, iOS–but without actually merging the two into a single system. Here's how Yosemite compares with its predecessor OS X Mavericks, released last summer.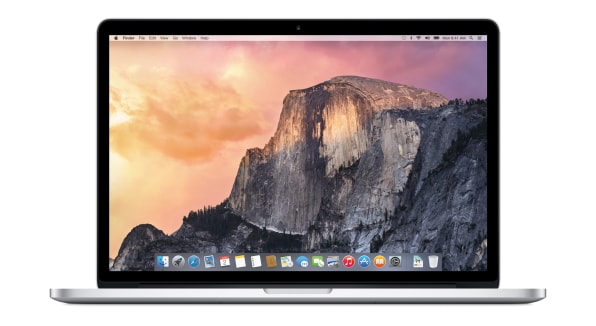 That's how Federighi described Yosemite's refreshed look. Yosemite is the slick, translucent sibling to OSX Maverick's muted appearance.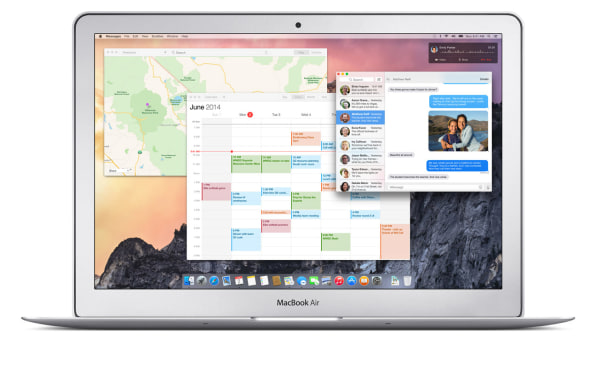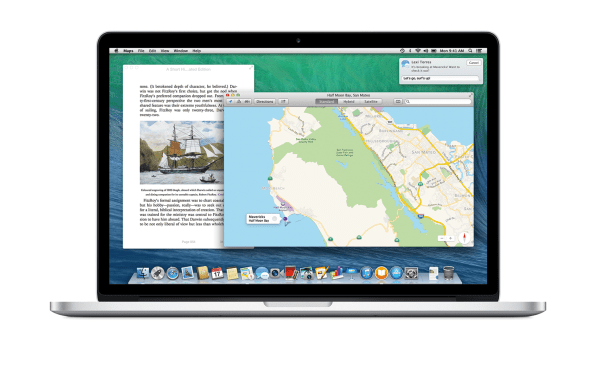 For the first time in Apple's history, OS X has a new font. Apple didn't officially announce the name of the new font but it bears a very close resemblance to what's used in iOS 7–Helvetica Neue.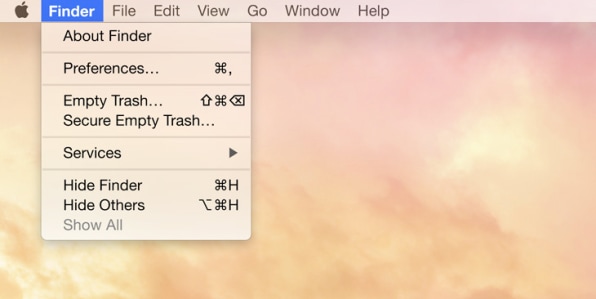 Notification Center steps into the realm of the daily planner with a "today view" and the addition of customizable (and third-party) widgets. The biggest difference from Mavericks? More columns, customization, and information (you can add things like the calculator, ESPN SportsCenter, and so on).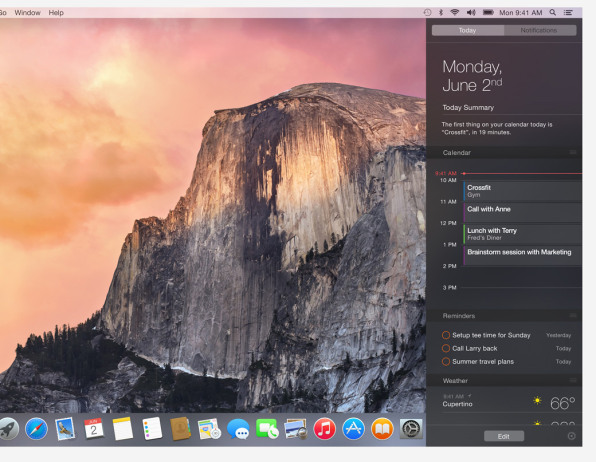 Spotlight is now more than just a local search tool. Unlike in Mavericks, where users could only search for items on their computer, the new iteration allows users to search apps, points of interest (Wikipedia entries and maps), songs (local library and iTunes), movies (for streaming and in theaters), and more.
The tool has also been lifted from the recesses of the Finder bar to the center of the desktop.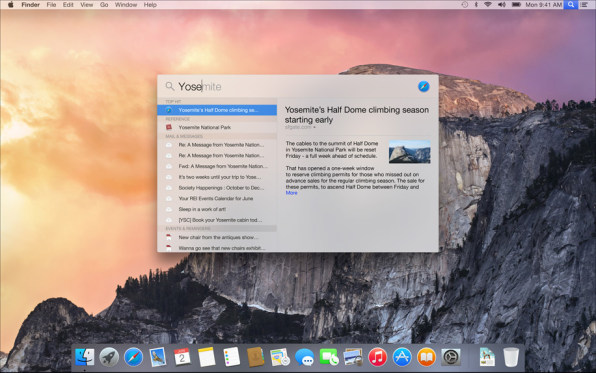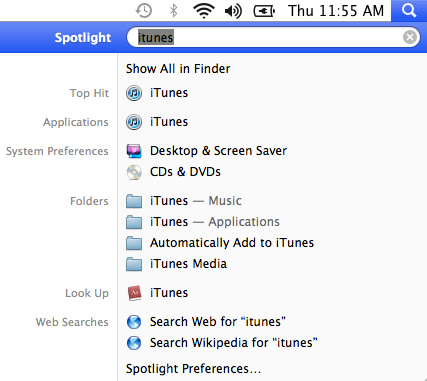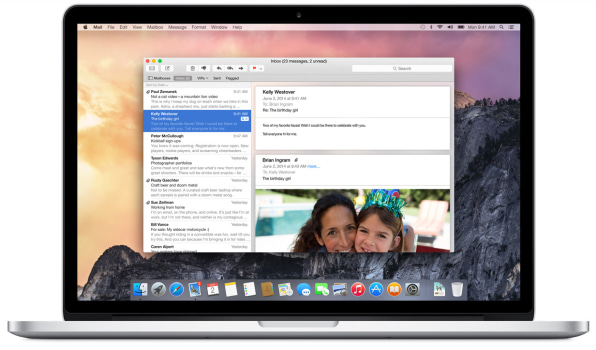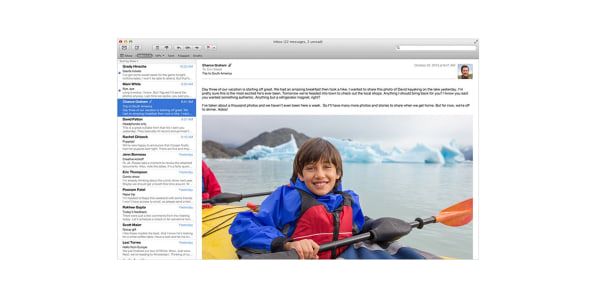 Mail gained two new, important features at WWDC: Mail Drop, which Federighi said was designed to "address a fundamental problem with email," allowing users to send attachments up to 5GB through iCloud, and Markup, a way to sign sensitive digital documents (like the permission slip below) with a trackpad or an iSight camera. While Markup has been available in the Preview app for some time, the ability to annotate documents and images has become more pronounced in this OS update.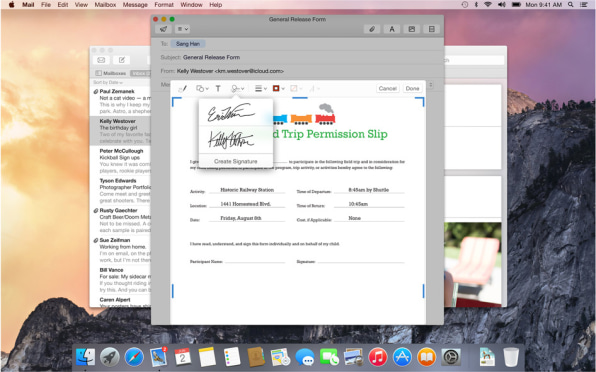 Say hello to the new "smart search" field, which Apple boasts will make you want to say goodbye to the favorites bar. To replace the perennial feature of internet browsers, Safari will display your most visited sites in a drop-down box. Along with better battery life for streaming video (Apple says Safari will get you up to two hours more battery life watching a Netflix video at 1080P than Chrome or Firefox) the new version has a quick share option for contacts.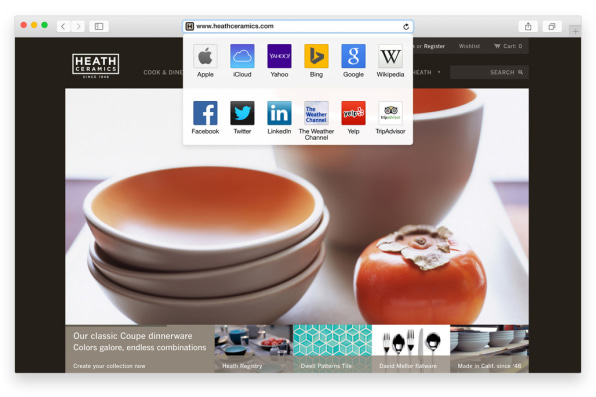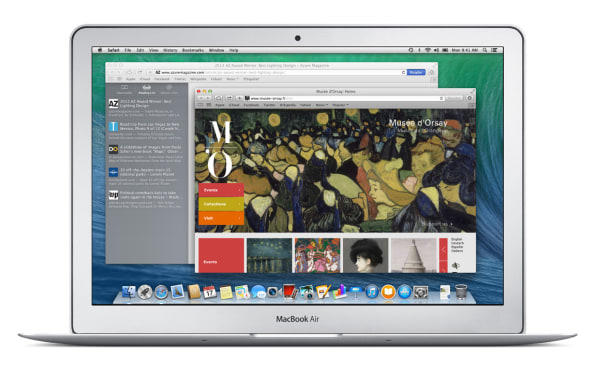 AirDrop now works between iOS and OS X, allowing users to connect their iPhones and iPads to their Macs to exchange files. But now a new feature called Handoff has been built on top of the AirDrop technology, letting users work seamlessly between desktop and mobile devices.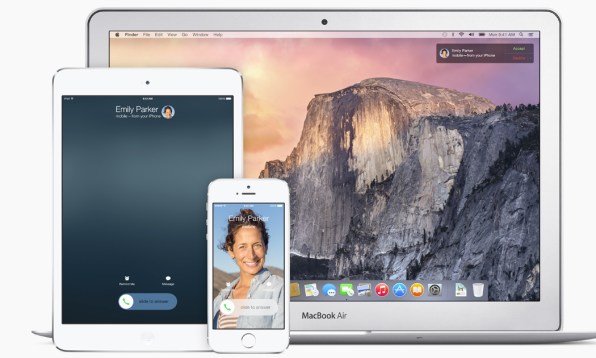 For example this connectivity detects when you're in a certain app on your iPhone, and when there's the opportunity to launch the same app on your MacBook, a button will appear on-screen, which will negotiate the switch, allowing you to pick up where you left off on your phone. With this also comes the ability to make, receive and screen phone calls from your desktop.