Google's self-driving car isn't just unconventional in the fact that it drives itself: it's an extremely unusual design, more reminiscent of micro-cars like the Smart Car, Fiat 500, and that weird BMW that Steve Urkel drove than a conventional auto. From the bulbous shape to the total lack of manual controls to the literal smiley face on the car's face, the Google car isn't quite like anything else on the road.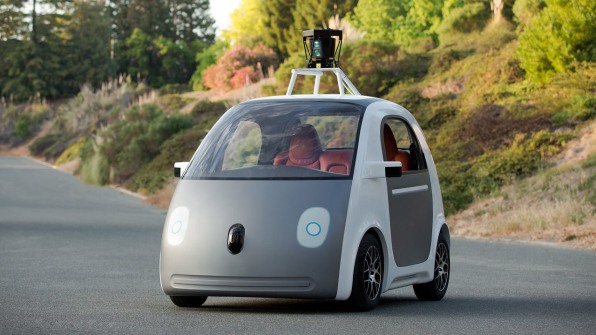 So we got curious: what do car designers think of it? Most active designers chose not to speak to us, not wanting to comment on what might be a competitor in the near future, but we tracked down three of the best designers in the business–or formerly in the business–showed them Google's demo video, and asked for their thoughts.
Chris Bangle, former chief of design for BMW, Mini, and Rolls-Royce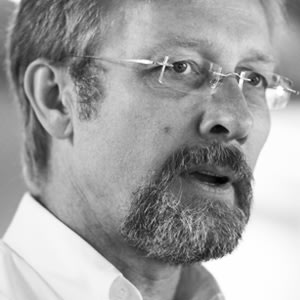 Here we are seeing little footage pieces to the tune of a Playskool infant's toy and it is hard not to come away feeling My First Car is rolling by … but in this case it would be My First Non-Car.
The single curve fascination as the concept for a vehicle has been around since The People's Car was being born in Germany and Le Corbusier was exercising his compass and T-square virtuosity in France.
The "face" is supposed to be cutesy but is awful weak. Is it a cartoon or not? Their headquarters is near that of Pixar, but evidently not near enough.
Peter Stevens, former chief of design for McLaren, Lotus, MG, and consultant for…pretty much everywhere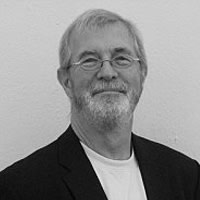 What we have been allowed to see so far is a rather unsophisticated and naïvely detailed little two-seat car. It is inoffensive in the extreme, with a rather forlorn and apologetic look. The body overhangs the wheels in a way that makes it look rather unstable and the form appears to lack substance, whilst the derivative treatment of the lower sills suggest an immature vision of automotive forms. But the passengers in the Google video, mostly older people or people for whom driving is a stressful experience were clearly taken with the looks, 'It's so cute,' being typical of the responses.
The concept of just sitting there and doing something else rather than driving suggests a passive approach to life, which I find rather sad. There is nothing wrong with cute, nothing wrong with small, nothing wrong with efficient but everything wrong with weak design. This car doesn't need to look like a Ford Mustang or a Camaro but it does need to suggest that Google's vision for future transportation is an attractive one that we will all want to buy into.
Tom Matano, former chief of design for Mazda, designer at General Motors, currently at the Academy of Art University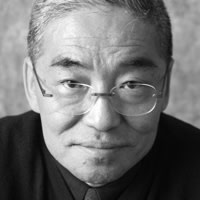 It looks like a Google. Somewhat quirky and fun, kind of colorful. It presented like Google to me. So the perception of what a Google car would be, I think it's matched, in my opinion.
I don't like that antenna on top [note: presumably it's some kind of visual sensor or camera to assist with navigation]. They should have better solved that problem in a more production-ready way. But I guess it's necessary equipment.
There's a bigger perception/reality problem with self-driving cars, like airport people-movers. Remember when those first came out, they were talking about putting a driver on because people don't trust them, people are against them? They say they have to have a driver even though safety track records say these are absolutely safe. I'm sure the driverless car is safe too, with all the GPS technologies and all, but people don't accept it on the regular road [instead of] on a railway. How they are going to manage it is another issue.
I think the communication and message [could have been] too cold and mechanical, you know, 'look at me as a machine.' This is more personable, but not too comical. It's more of a Japanese way.