Part of the fun of seeing a cluster of superheroes like the X-Men or the Avengers in action is how their assembled talents complement each other. In similar fashion, one artist has put together a super-team of peers to turn an old (bad) X-Men coloring book into something, dare I say, amazing.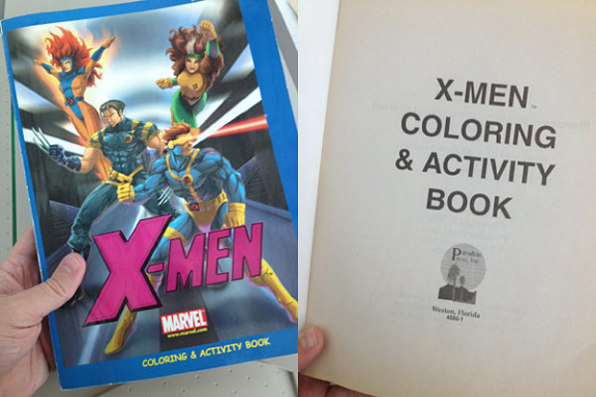 California-based artist Brandon Bird discovered the charmingly ramshackle coloring book at a Watsonville dollar store 10 years ago, and found something about its sketches compelling. Now, he has finally brought his bemusement to fruition by asking some talented artist friends to spiff the images up in any way they like. The resulting project, dubbed X-Mans, has basically taken adamantium claws to the original sketches, and turned them into pop art.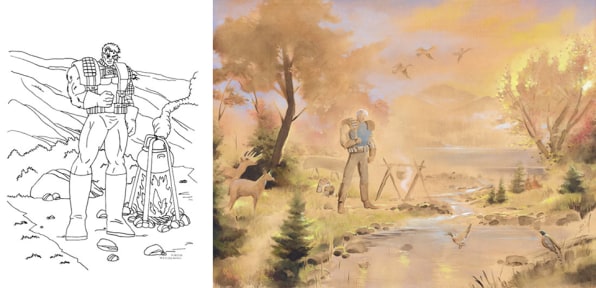 Creatively repurposing found material is nothing new, but when done well, it can always be interesting. Highlights here include a very medical Jean Grey's Anatomy by Amy Dixon, and a beautiful by Melissa Judson. Beyoncé even makes an appearance, taking her rightful place among superheroes. (Beyoncé's power is sheer invincibility.)
The show was on display in the upper gallery of Nucleus in Alhambra, California, on May 20, but you can look through the images in the slides above.