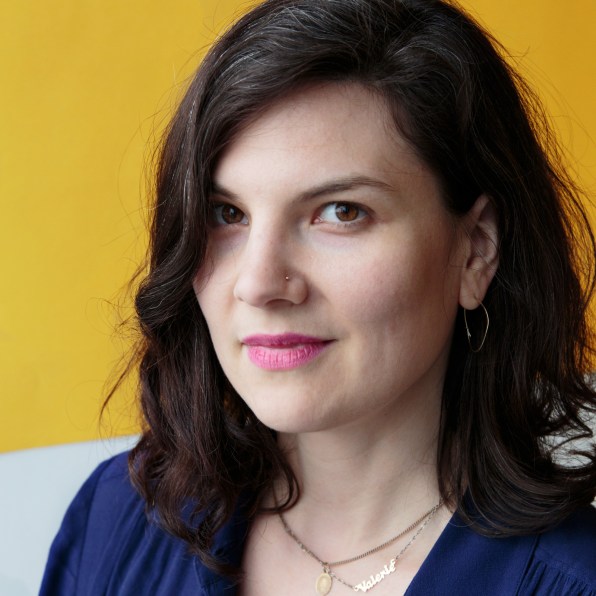 Name: Valerie Lapinski
Role at Fast Company: Video producer
Twitter: @Lapinski
Titillating Fact: I grew up in a Polish Catholic family, and every year I make a butter lamb for Easter. My friends are fascinated (and often confused) by it, so I made an instructional video for those not schooled in this peculiar food tradition.
Things she's loving:
1. Global Breakfast Radio
I used to host a morning radio show at a community radio station in Southeast Alaska ,
and I loved the romance of setting the aural tone for the day. This amazing site, Global Breakfast Radio, plays real-time radio broadcasts as the sunrise crawls across the time zones. It is just delightful to know (and hear!) that at 2 p.m. my time, the sun is rising in New Caledonia and people are waking up to a reggae show.
2. Tragic Tofu's Vines"
My friend (and independent bookseller) Lacy sent me one of Tragic Tofu's vines the other day, and suddenly I went from being a Vine skeptic to a complete enthusiast. Tragic Tofu (a moniker so fabulous I don't even want to know the real name of the person who created it) marries film clips and ephemera with inspired music loops. Every single one is a perfect, mesmerizing little universe, and now every day I get excited to open the app and see what's new.