"Matchmaker, matchmaker make me a match, find me a find, catch me a catch…"
The Broadway show that memorialized those lines debuted 50 years ago, based on a story published in 1894 and a concept that is rooted in a variety of cultures, from ancient Hebrews to contemporary South Koreans.
Now one young man is aiming to disrupt a centuries-old tradition of turning singles into couples, with the help of technology and a staff of willing enablers. If he succeeds, his company, Personal Dating Assistants (get it, PDA?), which launched quietly in March, will have changed the dating game.
Matthew Valentines says he had no intention of developing the next Tinder or HowAboutWe, though each are aimed at getting couples offline and going on real-world dates. What he's proposing instead is a concierge service for dudes wanting to outsource their online dating tactics, which Valentines believes are a massive time suck.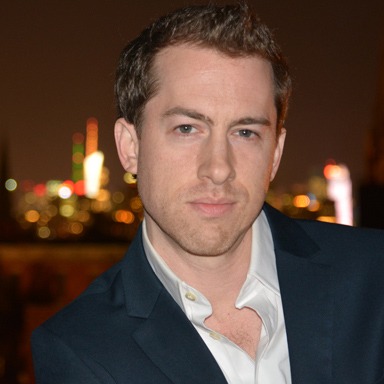 "Online dating for men is really hard," he argues, because it has a different set of challenges. "Men send lots of messages to get one response," he explains, while women use platforms like Match.com or OKCupid as more of a screening tool for fielding these messages. Pile on the fact that there are "a ton of attractive guys" who are accomplished and articulate, and Valentines concludes that there are an equal or greater number of men who are spending hours scouring profiles, posting, poking, and pining in vain.
Indeed, there is a well-populated thread on Quora expounding on the difficulties of being a male in the online dating scene. And unless you're a mathlete like Chris McKinley, it's unlikely you'll be writing software to hack OKCupid and boost the chances of finding an eligible woman.
Despite these hurdles, coupling is a big business. According to research by IBISWorld, dating services (which include online platforms and independent, local matchmakers) is a $2 billion industry with IAC, Match.com's parent company, taking the biggest lump with nearly a third of the total revenue. A traditional matchmaking services such as Chicago-based Selective Search, culls female candidates for wealthy male clientele from a database of nearly a quarter of a million dossiers. The company charges clients $25,000 to start for a year-long contract with seven to 10 dates.
"We're disrupting that model," Valentines insists, "by providing more dates, and better service, at a substantially lower price." That price is $9.50 an hour, something he says also disrupts the monthly recurring revenue model of the other dating sites.
Cruising around PDA's site, somewhat unfortunately sprinkled with photos of pouty-faced nubile young women, still life shots of whiskey, and a tuxedo-clad gent swirling a snifter of cognac, a guy can determine if he's willing to categorize himself as a "bad boy" or "nerd" or "hustler"–archetypes that the company's dating consultants will delve into in order to pimp their client's online profile. Women, meanwhile, are categorized as "the cat and book type, or the party girl." With a few clicks, a profile is set up on the major sites that PDA thinks have the best likelihood to return a cadre of compatible dates. These profiles are thick with keywords likely to hook a user's dream girl–all determined by PDA's "huge data sets across multiple international cities."
Valentines's service then goes all Annie Leibovitz on what he sees as the most important part of the online Romeo's profile: his photo. Out goes the drunken bathroom selfie with sucked-in abs. In comes science: PDA performs A/B split testing on the client's existing photo to garner the wisdom of the crowd as to whether the shot is going to attract the woman of the client's dreams. If not, they recommend a professional photography shoot–something Valentines sees as a potential expansion channel down the road.
Once a prospective date is located, PDA's consultants–who are both male and female–go into Cyrano mode, messaging the woman on behalf of the client. It may appear off-putting that the stock photo here is of a poker table with a stack of chips and two aces, but Valentines insists that they use "a light touch" and witty banter just to make the initial connection. From there, in-person chemistry should trump all that's gone into corralling the date, he says.
It's in PDA's best interest to make the best matches. Not only does the company guarantee two dates and a money-back satisfaction agreement, but Valentines says that what juices the prospect of getting more dates is the fact that his staff is paid for a minimum response rate and they get bonuses for leveling up that rate. This is arrived at in different ways. Some are really excellent creative writers, he explains, while others are better at "coaching" clients as to which steps to take after the first move.
For a guy who went on his first date thanks to an online chat session while still in high school ("All I remember is there was a dial-up modem involved"), Valentines has since been on a self-directed 20-year odyssey on nearly every major dating site in the States and some abroad, determined to live up to his professional name. And while he's currently in a relationship with "one wonderful woman," that hasn't quelled his enthusiasm for matchmaking, bootstrapping debt be damned.
"My goal," he concludes, making the mysteries of the heart seem suddenly so simple, "is to help guys get more dates."