As the slogan splashed across his merch helpfully indicates, Girl Talk is not a DJ. Perhaps the innocuously monikered musician most associated with mashups will soon have less cause to clarify that point, though. After his latest release, DJs are now spinning original Girl Talk beats for the first time.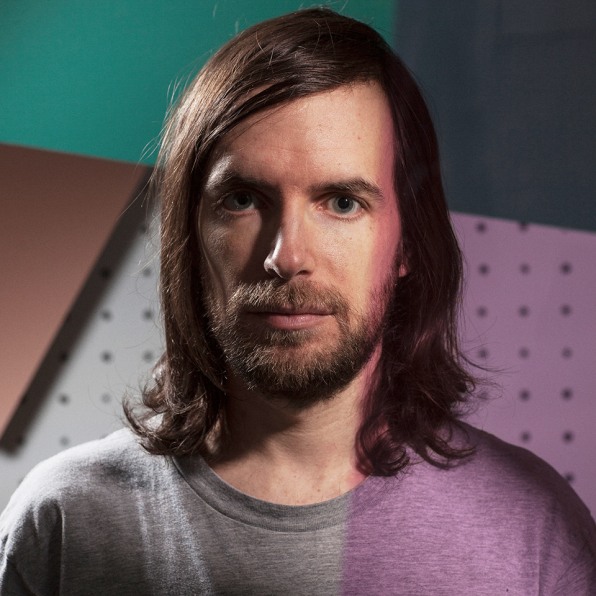 The experience Gregg Gillis came to be known for optimally takes place in wide open spaces. It's a clash of current rap verses and all-time classic pop beats that sounds decidedly contemporary, but the response it generates is utterly primal. To put it bluntly, the audience completely loses its shit. A former chemical engineer, Gillis has an intuitive knack for massaging a crowd's pleasure center with different kinds of music that's beloved for different reasons–until the audience doesn't know whether to rejoice or riot. At this year's Coachella, he tried something new in an enviable slot just before the newly reunited Outkast–he had rappers like Busta Rhymes appear and spit verses over tracks like Arcade Fire's anthemic "Wake Up." This move did more than just incite audience insanity, it was a culmination of Gillis's journey from sampling rappers to working with them directly. Indeed, one of the MCs who went onstage at the show was Philadelphia legend Freeway, who just finished collaborating on Girl Talk's first release as a full-fledged hip-hop producer, Broken Ankles.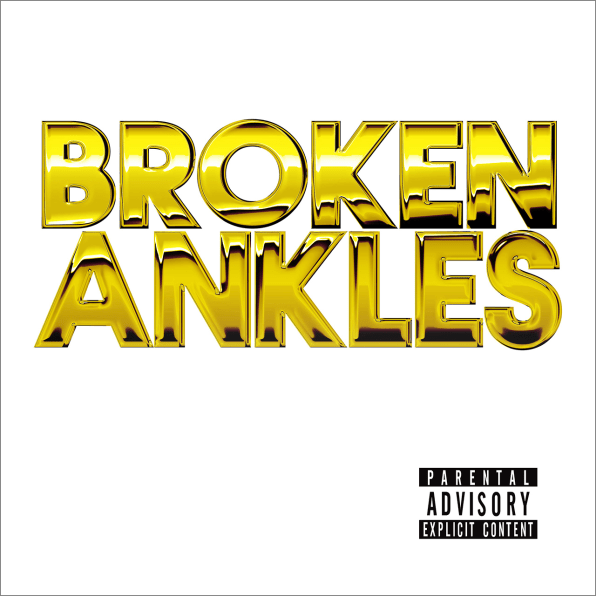 "I exist in this weird space where my following is grass roots and I've never had support by radio or TV because all my music was sample-based and there's a certain ceiling that exists," Gillis says. "Even though I do occasionally interact with mainstream acts, and I'm a part of these bigger festivals, I still always feel isolated from that world, like I'm on my own thing."
This perceived outsider status didn't stop other artists from approaching Gillis. When he first started attracting big attention, around the time of the 2006 release, Night Ripper, Girl Talk remixes quickly became a hot commodity on the indie circuit. After reworking songs for the likes of Beck, Of Montreal, and Grizzly Bear, though, Gillis quickly lost interest. Remixing took time away from constantly tweaking the live shows, which were just starting to gain a certain reputation. It also offered a lot less creative control than the unofficial remixing that drove the whole Girl Talk project.
"They're commissioning you to do work as opposed to just creating something," Gillis says. "Sometimes you'd give them a remix and it's like, 'Hmm, can it be a bit more uptempo?' Or a bit more this or that. And I get it, but it's just bizarre because when I make music I just do what I wanna do and I'm not gonna put it out if I'm not 100% behind it."
After phasing out remixing, the self-taught producer embarked upon a steady schedule of near-constant touring, punctuated by album releases every two years. By 2012, though, it was time for a change-up. Instead of putting out an album of the best of the latest live show material, Gillis scheduled some time off. In January 2013, he left the road for the first time in six years and eased into making music without the pressure of figuring out how to integrate it into an upcoming show. It was this freedom that lead directly to the creation of Broken Ankles, Girl Talk's proper production debut.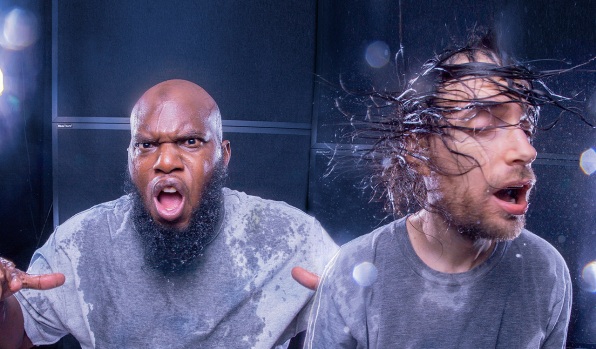 During this downtime, Gillis zoned out and let the songs sink into his skin. Rather than looking at them clinically, as aural donors from which to harvest organs, he listened for inspiration and for the sheer enjoyment of digesting unknown rhythms. In addition to listening, though, Gillis also spent his off-hours making tracks pitched somewhere between the frenetic sample-collages of his recent work and the straight-up rap beats he'd occasionally dabbled in over the years. Cutting down from upwards of 15 samples per song to just one or two ushered in a new range of possibilities.
"I feel like it's just an extension of my normal production, similar techniques and ideas," Gillis says. "At the same time, it's hard to figure out because, after doing this for 14 years, you feel like you've thought of every song already, whereas when you're pulling from more obscure sources, anything is available. You can stumble upon any album you've never heard before and there might be gold on that album." He adds, "It was really liberating too, because so much music I love would just never really fit in the context of a normal Girl Talk album or show, and it was finally like, this is my chance."
The producer emerged from road-exile months later, well rested, with over 80 beats in tow, and approached former Rocafella star Freeway about a joint album. Once the rapper accepted, Gillis and Freeway started listening to the tracks together to figure out which ones would be the best fit. At first, Gillis strove to create the kind of vintage Just Blaze beats that Freeway was rapping over nearly 15 years ago, but with a modern twist. Indeed, songs like "They Say Yeah" fit this exact description. Ultimately, the process proved surprisingly similar to the albums Gillis was used to making.
"We ended up recording 30 songs total, full songs," Gillis says. "Then Freeway was cool with me just going back and piecing it apart and picking and choosing. In some of the final material, a verse from a different beat sounded good over this one, so some of the stuff is technically a mashup. I just had this batch of material sitting there and I was able to go through and curate and splice and put it together the way I wanted to."
The big difference between putting together Broken Ankles and the Girl Talk releases that cleared a path for it was managing the lyrical content. A lot of the vocal material that plays at a Girl Talk show is iconic. These are famous lines and choruses that everyone knows, often yelling along at full volume while jumping up and down. Working with a rapper in the recording studio meant for the first time actually sitting down and analyzing lyrics in development, instead of choosing pre-existing personal favorites.
"I've never written a lyric in my life so it's hard to be critical of the way I am with my other material, where I feel very confident in selecting within the scope of Top 40 music and things like that," Gillis says of the experience. "There were times where I thought the delivery could be different or whatever, and I felt more comfortable asking for what I thought would work best as we went along."
The finished product came out in April, and after a triumphant trial run at Coachella, it's currently resting comfortably in iPhones everywhere. Gillis has already done a remix of Broken Ankles and plans to tour with Freeway when the two can make the time work. Gillis is also working songs from the EP into Girl Talk shows, completing the audio-cannibalistic cycle from being a sample-based artist to becoming an artist who gets sampled–even if he himself is the one doing the secondary sampling.
"I'd love to do future work with rappers in a way that then will become my source material and that then will become a part of the show," he says. "I want the two to keep informing each other."