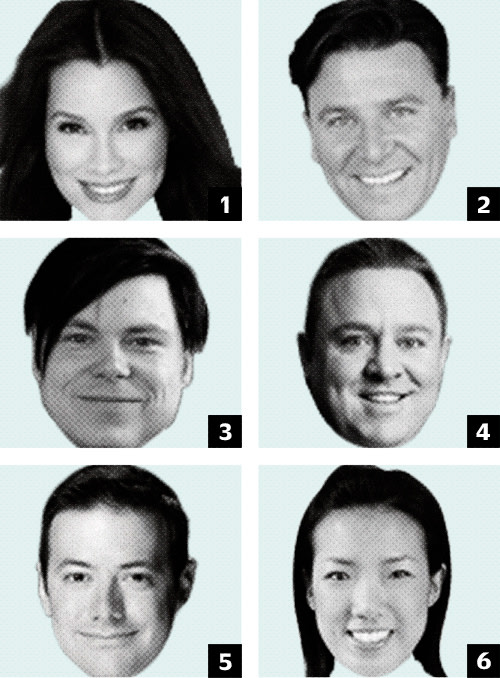 1. Gretta Monahan
Style guru on The Rachael Ray Show
Jewelry for a Cause: "This New Jersey–based business tackles the important mission of getting illegal guns off the streets by melting the metals down into superchic bracelets and cuff links. I'm always inspired by fashion brands that incorporate pressing social issues into their plan. It's a modern approach to business and style."
2. Paul James
Global brand leader, W Hotels
The Motley: "It's an upscale men's grooming site that lets me fill my dopp kit with all the TSA–approved, travel-size products I need."
3. Toby Joe Boudreaux
CTO and managing partner, product development, Control Group
Ableton Push: "I love synths and maintain a decently large eurorack mod-ular synthesizer. The Push is a hardware controller that lets me control my modular quite well, in addition to being a controller for composition within the sound editor on my laptop."
4. Willie Degel
Host of Food Network's Restaurant Stakeout
Nomiku: "You don't have to spend thousands of dollars on fancy sous vide appliances. This portable device lets you turn any pot of water into a slow-cooking water bath. It controls the temperature and the movement of the water, so it removes all the guesswork for you."
5. Domingo Guerra
President and cofounder, Appthority
Hobnob: "I find it difficult to stay connected when on the road, as even with 4G LTE hotspots, connections are often spotty. Hobnob helps me stay connected at very fast speeds by combining local Wi-Fi spots with 4G connections over various networks. At $20 a month, it's a steal."
6. Lena Kwak
Cofounder, Cup4Cup
Maangchi.com: "Korean flavors have been trending high in both the restaurant and consumer products industries. I like how approachable the formats of these recipes are. There are step-by-step photos, and even helpful tips and videos for further support."

Prep Pad: "This digital kitchen scale has a built-in Bluetooth system that connects to your iPad. Using the app combo, you can track your eating habits, or scan a bar code and pull up a visual breakdown of the item placed on the scale."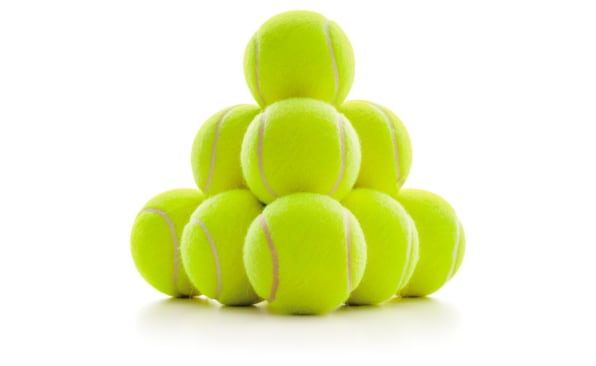 "Most office workers' physical problems start where they least expect it–their feet," says New York Times best-selling fitness author Adam Bornstein. Sitting all day deactivates sensors in the feet, which reduces ankle and feet mobility. That can lead to knee and back problems. His recommendation for staving off pain: Keep a tennis ball at your desk, and do this routine daily.



2 to 3 minutes per foot.
With your shoe off, push your foot down on the ball and roll back and forth. You're loosening up soft tissue called fascia, which tightens up as you sit all day.





20 reps per foot.
With your heel up, grip the ground with your toes for 10 seconds. Now extend them up for 5. Activating these little foot muscles awakens the rest of your body.





1 to 2 minutes per leg.
Roll the ball atop and on the sides of your calves, and press in. If it hurts a little, that's fine–you found more tight fascia. The more often you roll, the better it'll feel.

---
Solve this puzzle to see a recommendation from liz Bohannon, founder of Sseko Designs.
Here are nine pairs of corporate logos. First, write out the name of each company in the spaces provided. Then look for strings of letters within each name that, when put together, form the answer to the clue.
Collect the letters in the highlighted spaces to spell out Bohannon's recommendation.