As media campaigns become increasingly 360 degree–with Facebook pages, hashtags, and digital reach becoming an integral part of so-called "traditional" advertising–brands are looking more to their fans to chime in and tell their stories.
User-generated elements of campaigns can enrich the campaign story by showing what the product, the brand, or the message means to the people that use it every day. These customer stories come from the heart and connect with others in a way that corporate marketing departments cannot–you just can't fake sincerity. This is true heart-marketing!
The four brands below show us just how to holistically involve customers and advocates to amplify a brand's energy in both an imaginative and engaging way.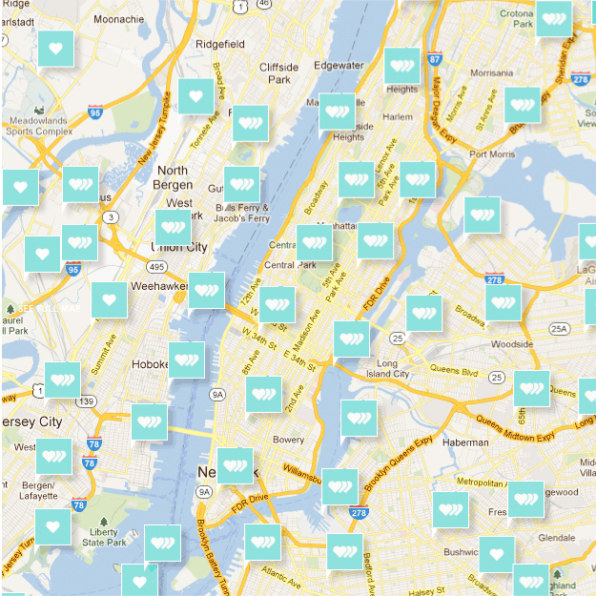 When it comes to creating a stream of visuals for a campaign, your fans are an invaluable resource to call on.
Luxury jeweler Tiffany&Co reached out to romantics to provide the images for the Love is Everywhere section of their What Makes Love True website–an Instagram-powered gallery and interactive map that celebrates moments of true love in everyday life.
Fans can upload their photos–complete with a love note–to the gallery for others to "Like" and share with the tag #truelovepictures. They can also pin their own virtual heart to the Tiffany map and include initials and a note to say what romantic moment occurred there.
Some of the most popular photos have been liked nearly 10,000 times, and new love stories and images are being uploaded all the time, showing how this campaign that celebrates true love has captured people's hearts along with their imaginations.
Last year, alternative travel company Airbnb created the first short film made entirely of Vines sent in by users from all over the world.
The film, which shows a beautiful and inspirational journey of a single piece of paper, was created from instructions sent out by the company to their Twitter fans. Fans then submitted their own Vines to make one incredible story.
The film shows the power of travel and is a fitting commercial for the company that relies entirely on its users, who rent out rooms in their own homes to create a unique travel experience, for its business model.
The film also works as a powerful piece of storytelling in its own right, and it quickly went viral, shared by people inspired by its message of adventure and transformation.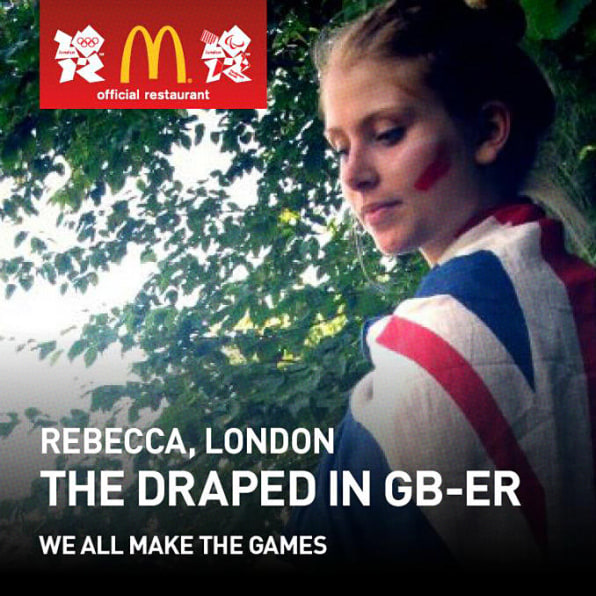 Few events capture a nation's imagination like the Olympic Games. In 2012, Games sponsor McDonald's put Olympic fans front and center of their Olympic-themed campaign by incorporating user-generated content in their TV ads, Facebook page, and dedicated webpage. The fans' images helped to show the excitement of an event that relied on the enthusiasm and support of the public.
McDonald's U.K.'s Facebook page, which allowed members of the British public and visitors to the Games to upload their photos, saw more than 20,000 active users between July 13 and July 30.
The user-generated photos were used as billboards, digital adverts–including on Piccadilly Lights in central London–and in printed ads in newspapers.
Each year Nike runs a campaign called The Chance, which gives youngsters around the world the chance to win a place in The Nike Academy for a year–their chance to turn professional.
Nike's ethos is "If you have a body, you are an athlete," and this campaign aims to prove that there are no barriers to talent by reaching out to the next generation of soccer players through social media.
The campaign first ran for six months in 2010 through Nikefootball.com, Facebook, Twitter, and YouTube. Participants created more than 17,000 Facebook pages, which reached an additional 5.5 million fans. Furthermore, 2,000 user-generated videos and 28,000 player posts were created, and the brand received 3.4 million YouTube views. The winners were given a full year attendance in the Academy, getting to play against the reserve teams of the English Premier League and other clubs.
Heart marketing is effective because of the authenticity of the message and its emotional appeal. There is nothing more breathtaking than fans and customers sharing their real-life experiences, hopes, and dreams with others and inspiring them to become part of the movement.
Ask your customers what your brand means to them–and let their hearts tell your story.