When Leslie Scott launched Jenga at the London Toy Fair in 1983, chances are this isn't what she had in mind. As part of its ongoing "Built For It" campaign, heavy equipment brand Caterpillar and agency Ogilvy & Mather New York took five of its machines, including an excavator and a telehandler, and set up what must be the world's biggest game of Jenga.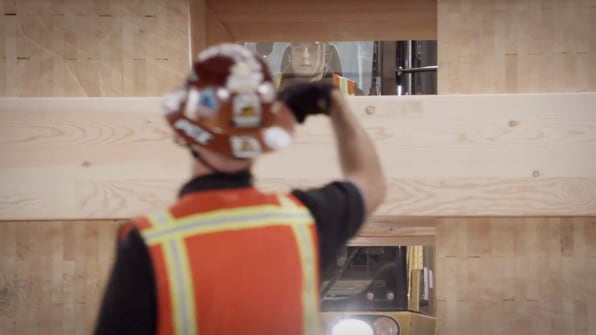 The set-up is made of 27 blocks, weighing in at 600 pounds each. It's an impressive feat, though any seasoned player could've told them they started taking from the bottom a bit too early. Here's hoping they do Mouse Trap next.
Watch the behind-the-scenes video below.