In the lead-up to the debut of Mad Men season seven, a promotional gallery had the show's main characters standing before a series of multi-colored tile walls. If you recognized those walls it's because they line the tunnels that lead from some of the terminals at LAX to baggage claim. But at the time, Mad Men creator Matthew Weiner insisted the location was for promotional purposes only, and was no indication of the season's direction.
Now we know that it was a tip-off. Last night, the season opened and it was roughly eight weeks after the last season left off, in early 1969. And we're in L.A. "I felt that the consequences of what happened last season were so huge that I didn't want to skip past that," explains Weiner, who made this the briefest between-seasons leap in the series' timeline. "We've always had dramatic endings, but I've also always gotten story momentum on the season by pushing it six months, or whatever, and letting the audience catch up."
There's plenty to catch up on. Don Draper has lost his job, he has come clean to his daughter, he has alienated his wife, who has moved to Los Angeles leaving Don back in New York. "I felt I could not skip over this," says Weiner. "I cannot come back six months later and miss what is really the story of this man, which is how is he going to deal with this."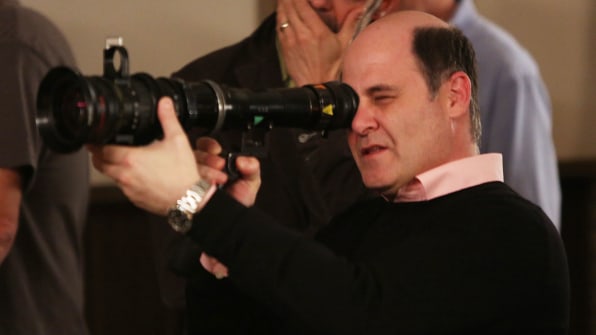 When I ask Weiner about the white lie of the tile-wall gallery, the notoriously secretive show creator laughs, heartily, but says nothing. (Production designer Dan Bishop says that wall was "straight from Matt." Bishop, who describes the process behind some of the new season's locations in another story–watch this space–says all he had to do was confirm that the walls were around at that time, and they were).
Still, Weiner speaks of his childhood love of Los Angeles, the city he calls home, and what he's done to infuse that kind of fresh perspective into the writers' room this year.
Weiner isn't a Los Angeles native, but he moved there from Baltimore with his family when he was 10. The 48-year-old says that relocation shaped his perspective to this day. "I have an eye for Los Angeles that is of a stranger, on some level. I get excited when I see the sign that says 'Beverly Hills.' I get excited when I come out of the tunnel on the 10 [freeway] and see the ocean. I still have that childhood attitude about what is exciting about Los Angeles."
Though he set Mad Men in New York (but shoots it in L.A.), Weiner has long wanted to tell the story of the cultural rise of California. "We started out the show in the April of 1960, when New York was the center not just of the country but of the world. And California slowly became the greatest cultural influence. All the businesses moved out here, for different reasons, too." The music business was booming at that time. Even the movie business had a new charge.
"We've been lucky," he says. "A lot more [architecture] has been preserved in Los Angeles than in New York. So shooting Los Angeles for New York has been easier because New York has had absolute destruction–most of its period character has been destroyed. It's taken about 10 years, done in by real estate interests. In Los Angeles, we've lost a lot of stuff, too, but being so spread out that there are pockets that haven't updated, so we've had an easier time here.
"The show business part of it is always amusing to me, and Megan is younger than Don, so no matter how much older she gets she's closer to youth culture than he is. In California it is not a political statement, it's just a fact and it's the style. As we've shown every time Don comes out here, it's very different than New York."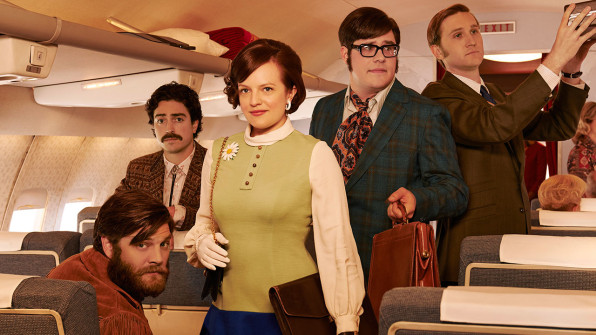 It's not just living in L.A. that has shaped Weiner's image of it. Movies had a huge influence. "I have that excitement about what Los Angeles is. It's hotter. It's slower. It's laid back. I don't know if it's from [seeing] The Graduate, or what. I don't even know if those qualities are part of the culture here, or if it ever was, or if it's just a stereotype."
So he turns, in part, to one of the great filmmakers of the period he's portraying. This season Robert Towne is a consultant in the room. Weiner brought him on because the San Pedro, CA, native is "an expert." After all, the man wrote such classic films as Chinatown and Shampoo–which is about sexual politics in 1968 Beverly Hills.
Towne's not the first legendary screenwriter to consult on Mad Men. Frank Pierson, who wrote Cool Hand Luke and Dog Day Afternoon, worked on it for three seasons. "If you wrote Dog Day Afternoon, or Chinatown, and you want to come and sit on my TV show for a couple of days a week? Anything that you say is helpful."
Weiner likes having the variety of experiences working on the show. "It's so social, it's a huge resource. Writing is not something that should go away as you get older. On the other hand, Robert operates like it's his first day in the business."
Weiner continues: "Robert approaches everything from character it's all about real life. It's never like, 'Well, we did it this way on that [movie] or we did it that way on this' or 'The way you tell this story is X.'" And Weiner thinks that helps the young writers in the room. "So much of writing education at this point–and I have a lot of screenwriting graduates, people who've gone to film school–every writer is looking for the magic formula. Every writer is looking for the beats, the way the story should be told, and to have someone come in who is so successful, who has no rules and is completely organic in their storytelling. It's a confirmation of the process which is just trust your subconscious.
"I for one am always working harder. I always want to impress him."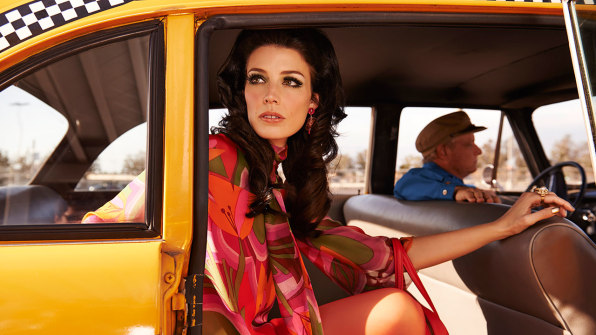 "It's a very impressive storytelling organism," Weiner says of the writers' room, which has settled into lasting relationships after all these years. "We have all these individual voices, and there is no formula. That to me is a miracle. You cannot do that by yourself. As much attention as I get, and I always say this in interviews and it never gets printed: Forget about the cast and the crew and all of that. These stories are written by a group of people. No one person can come up with all of that."