Sunday night marks the start of the final season of Mad Men, which will play out in two parts–seven episodes now, seven next spring. And Matthew Weiner is deep in it. The series' creator is prepping to shoot the ninth episode while he and his writing staff are also breaking stories for the final three, which will finish filming in June.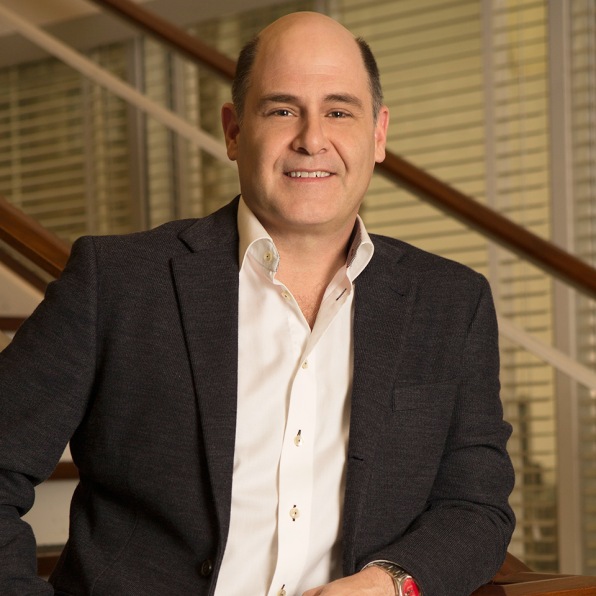 "It's kind of like graduating college and not having a job," Weiner says of the emotions that are stirred up as actors and directors wrap their work. "Scott Hornbacher is directing his final episode. An actor comes up to [him] and says, 'This is the last time you're going to direct me' and 'You did my first show here,' and all of a sudden it hits you."
It's a lot of change at once for Weiner, who wrote the pilot 14 years ago, before his successful run as a writer on The Sopranos. Even Marten, the eldest of his four sons, who plays Sally's friend Glen on Mad Men, is heading off to college in the fall. And Kiernan Shipka was six years old when Weiner cast her as Sally Draper. "Now, she's described as a starlet," says Weiner, in awe. "She feels like my kid to me in many ways, especially the pride I feel."
Here, Weiner speaks with Co.Create once again about anticipating the end and reflects on the scale of the show's storytelling and its theme of crafting your own narrative.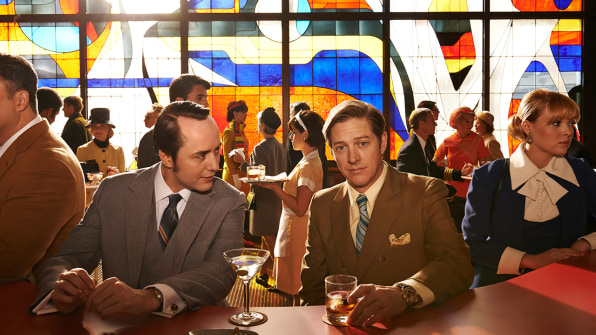 Mad Men may be set more than 40 years ago (no spoilers here on exactly when the new season is set), but it exists in the context of our changing world. "What's really been interesting is you look at the period we're writing about and the disappearance of radio as television rises," says Weiner. "There's a huge psychological change, an economic change, the war, political upheaval." Weiner is acutely aware that so many of those changes coincide with what's going on now.
He sees specific resonance between the advertising business of the show and the emergence of social media, which has blown up since the series debuted. "I love the idea that people tell their stories on social media. I love that there are what Norman Mailer called, 'advertisements for myself.'" And yet, he's skeptical. "I do feel that it's a bit of a one-directional conversation, and that it may create loneliness. As we work in the writers' room there are a lot of conversation about these things [being] eternal. Questions of identity, questions of presenting yourself: What are your ambitions? What are your aspirations?" Weiner suggests that the loneliness we can all feel online is reflected in the show's main characters.
"The desire to be heard and to feel like an individual, and to have an identity in a sort of community–whether it's virtual or real–that's eternal. We write about that all the time. 'How do I look to the world?' is a very interesting question."
It's a question that is addressed by advertising again and again. "Trying to get your message across comes down to the basic principle that I don't believe that advertising breeds desire. I believe that advertising taps into people's desires."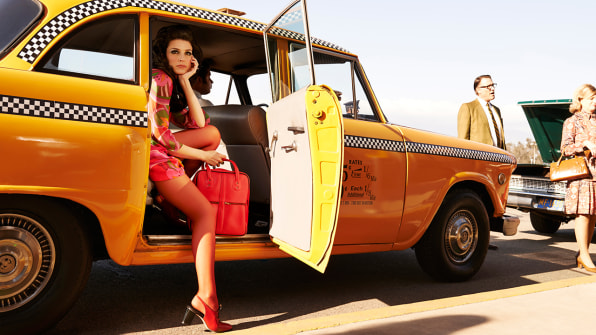 During the time that Mad Men has been on TV, the medium has increasingly moved toward bigger, faster storytelling, with a premium placed on surprises that get people declaring their love or hate on social media. Not that Mad Men is immune to such trends (even Weiner will admit the show has veered into melodrama at times), but its storytelling is trend-bucking deliberate.
"What we've tried to do on the show is tell the story on a very small scale," he says. Weiner and his team have taken their time to let it unfurl, seemingly immune to network notes that dictate climactic act-outs. He cites an early choice as a guidepost. "We made a decision the very first season–spoiler alert!–when Don was on the train and the guy calls him Dick Whitman; there was a conversation in the room that Don would take this guy and walk him towards the smoking car to have a drink or conversation and push him off the train. It would have been a very interesting show but I said, 'Don Draper doesn't kill people.' Look there is plenty of melodrama. This show exceeds most people's real-life experience but let's see if we can keep the show on a human scale."
That allowed him to make story choices like spend an entire season seeing, Weiner says, "what it's like for a man like Don Draper to be divorced. That, for me, was a golden opportunity to tell a story that never gets told, because it's too–not that it's boring…it's too small. What does it feel like? Well, you have to live through the holidays without your kids. This is a man with tremendous carnal appetites but they don't seem as exciting now that he's single. He aspired to be a family man with a house and a beautiful wife and he blew the whole thing up. He's hating himself. That scale is very different than there's a guy who wants your job and you've got to kill him. But once you do that you're jumping into a world where you can pretty quickly spin out of control." Weiner has worked to keep a tight hold on that world while still allowing its purview to be culturally broad.
As the show comes to a close, Weiner is grateful for the cultural conversation it's inspired. "It's become a Rorschach test about what's on people's minds. That is the currency of being in entertainment. The audience has a relationship with your work. To see them discuss it, argue about it, judge it, pontificate, all of that stuff is a fantasy. It's very different than getting a fan letter or overhearing a conversation. It's a conversation you're not a part of. It runs on its own. Anything that you do with all the people involved and all the work that goes on and all the heart that's put into it from our lives to see it resonate with people, that's the whole purpose of the job."
TO BE CONTINUED…
On Monday: Weiner speaks with Co.Create about some of the storytelling choices revealed in Sunday night's season premiere.