Alan Braverman is far enough into his career as a serial entrepreneur that he doesn't want to start again from scratch. What he's aiming to do is create a different kind of studio that brings talented teams together to work in tandem to test and build new startups. It's called The Giant Pixel Corp. and it's poised to challenge existing tech incubator and accelerator models.
"There's nothing wrong with incubators or accelerators," Braverman maintains, "I think that both are great for first-time entrepreneurs." Between the fun and hard work, he says, startup founders have a chance to bond at places like Y Combinator. "I just don't think it is right for me and my partners," Braverman adds.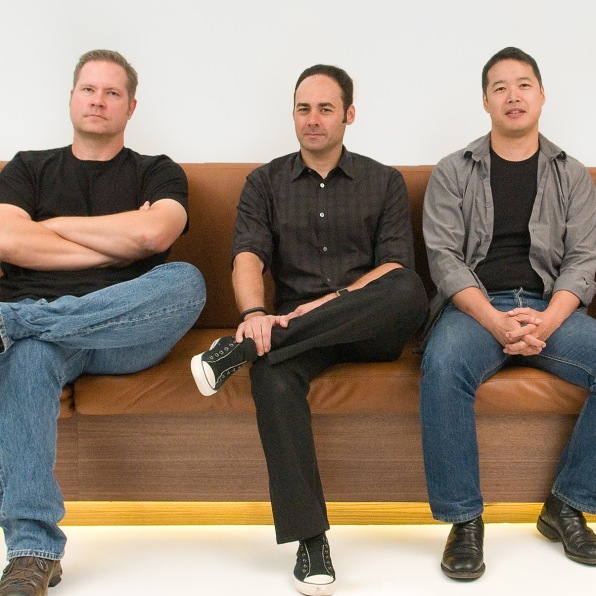 Together, Braverman and partners John Cwikla and Elliot Loh have amassed tech cred from the likes of Geni, the genealogy startup that built Yammer as a way to communicate internally, which spun off and eventually sold to Microsoft. Braverman also cofounded Xoom, an international money transfer tool.
Rather than just investing in a project here or there as many founders who've cashed in do, The Giant Pixel's founding team wants to build software products out of the parent company, not from the outside. Once a product is launched and can generate revenue, the plan is to spin it off into its own independent company.
The founding team provides the space–a completely redesigned office in San Francisco–and a "home brew" of proprietary code, development methodologies, and tools. 
Because Giant Pixel isn't an accelerator, there's no application process. Aspiring entrepreneurs shouldn't get too excited, though. Braverman says, "We are hiring people with the intent that they will leave the nest and go with one of the companies." Which means the recruitment process is pretty rigorous.
"We do all the recruiting ourselves," says Braverman. They don't post openings, and instead rely on their extensive networks to bring people in the door. Though he contends he and his partners are good at hiring, Braverman's learned that one of the most important things an entrepreneur needs to succeed is the ability to recruit people. "People don't realize how important it is to be able to persuade someone to join you," he explains, "It is equivalent to convincing an investor to give you funding."
"We don't do brain teasers," underscores Braverman, when asked if he subscribed to a Silicon Valley practice of asking oddball questions during interviews. Interviewees are asked to write some code on the spot and the founders check references to make sure the candidate's experience is real.
What they are looking for, says Braverman, "Is some indication they have entrepreneurial drive." Maybe they started a company that failed or maybe they have a desire to start something but can't take the risk. "We recently rejected a candidate who made it clear he saw the job as a way to make a check," Braverman recalls, "We didn't think it was a good fit."
That said, Braverman points out that while they start out as salaried employees, each person hired gets equity in all the projects the studio launches. That makes for a cooperative environment, he says. "Everyone is rooting for each other's project. People work on multiple products at the same time and the promise is if you really fall in love with one product, you can be part of the founding team," he says.
What the staffers (currently 10 people who are mostly engineers and designers) also get, he says, is the ability to focus on the products they are building. "It's important to be very metrics driven," he adds, "In order for a project to 'graduate,' it has to have user-growth traction or revenue-growth traction."
While the products are internal, Braverman and his partners work directly with the team, in his case writing code, he says. The intent is to remain as advisors and board members to provide mentoring. Along the way, they will help the aspiring founders figure out revenue models that will allow them to build a large, sustainable company.
Beyond that, Braverman says the team will help them develop a pitch deck, hold practice pitch sessions, and work on key performance indicators that really show how well the product will fare in the market. "The number one thing investors are looking for are signs of traction," he contends, "It's key beyond the obvious things like having a great team. Users, revenue, sales volume, you've got to have a good story around growth." Though Braverman and his partners will help make connections, once the new business is spun off, it is up to them to raise funding.
Though Giant Pixel is an experiment, Braverman hasn't strayed too far from his serial entrepreneur roots. He's just taking the pace up a notch. "I would be thrilled if you came back five years from now and I could point to successful companies that were born here. That would be a dream come true."