A year ago, the CEO of the large social humor network–that includes sites such as Fail Blog, The Daily What, and I Can Has Cheezburger–laid off 24 employees, about 35% of its staff.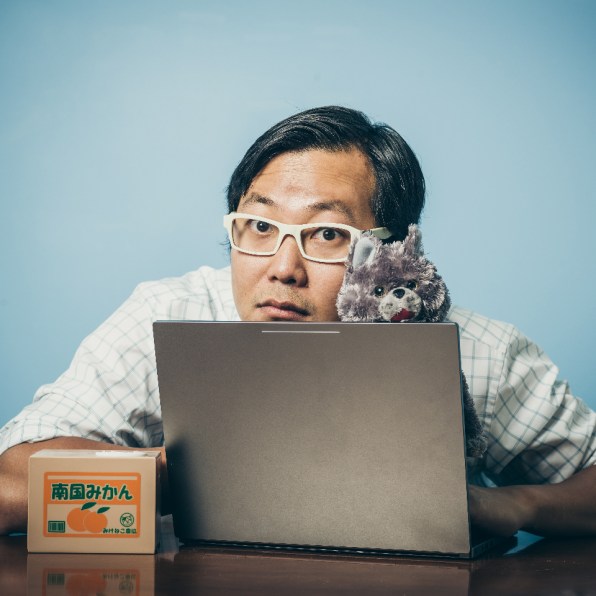 Huh made the decision after a first-quarter review call with his board while on vacation with his family: "It was very clear that the path we were taking was too risky and we weren't going to meet our numbers," he says. He took 48 hours to decide what to do, cut his trip short, and made immediate "manageable" cuts instead of risking "Herculean" cuts later. "When the numbers show up, that's when you act."
Launched in 2007, Cheezburger had been profitable until it took venture capital investments, says Huh. "We raised $30 million in 2011, and our company went from 45 to 90 people in nine months," he says "We started spending more than we were making." The 2013 missed projections came as a result of Cheezburger's audience moving from desktop to mobile. In fact, mobile usage had doubled from the year before, but ad rates are lower on smartphones.
"Mobile continues to grow, but the revenue we generate from it is significantly less," Huh told GeekWire shortly after the April 2013 layoffs. "We want to take this year and think about how we can generate similar returns in mobile, or else you are going to have the case of one part of your platform subsidizing the other."
The company focused on high-value, marquee partnerships with advertisers to drive deeper engagement with users. Huh identified certain skill sets that were vital to the new strategy and left the decision of who stayed and who was let go to the respective team leaders.
"The cuts came down to attitude or aptitude," says Huh, who held a job fair to help displaced employees find new jobs.
While it was a tough decision–and what Huh called one of the worst weeks of his life – it was the right strategy. "Unlike big corporations who lay people off, to make financials look better, our decision came down to a matter of runway; we needed to extend the money we had in the bank in order to prove the business," he says.
A year later, Cheezburger has hired about 10 new people, but Huh first made sure the company's financials were much healthier: "We don't want to go through this again," he says.
The company has changed its view to look more towards the long-term, and Huh hired a president and COO, Scott Moore, previously of MSN and Yahoo! "I discovered that I needed more help managing the business," he says. "With travel and being out on road for selling and revenue activities, I needed a trusted partner who was a very strong leader, and who could create and execute strategy. It's the first time we've had a permanent person in that heavy responsibility."
While it wasn't easy to go through, Huh says layoffs are a common occurrence for new businesses. "One of our investors said you're not a true startup unless you flirt with death every few months," he says, adding that startups often fail because the entrepreneur refuses to make the tough decisions or because they aren't given good advice.
"You need advisors with experience and perspective and who will communicate to you in a clear way the reality of situations," Huh says. "It's like a 3D game of chess, but you have to be careful that ego or old experiences don't get in the way."
Huh says optimism is also an important part of being an entrepreneur CEO, especially when you're forced to make tough decisions. "Look at it as a market opportunity," he says. "Look at what you have instead of what you lost. How can you use what you have to leverage and to take advantage of what is to come?"
Bottom Line: What would Huh do differently? Hire slower and prove out more. "Hindsight is always 20/20," he says. "It's a matter of proving what you're going to do is going to work before you hire the people who are going to execute it."