Some people are serial entrepreneurs, founding and growing companies with very different objectives.
For example, Dustin Moskovitz founder-hopped his way from Facebook to collaboration software startup Asana, and Amit Kleinberger went from cellphone equipment to window distribution and assisted living before landing at frozen yogurt company Menchie.
Others work on one passion until they get it right.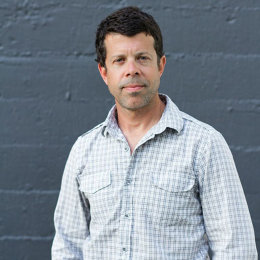 Take Andrew Dreskin. Currently at the helm of Ticketfly, an online provider of marketing tools and ticketing for events and festivals, Dreskin's sophomore effort into the market grossed $500 million in the last year alone, processing a total of 11.2 million tickets for more than 80,000 events across the U.S. and Canada.
It's taken a while to get to this place. Music and promoting has been an integral part of Dreskin's life since his college days at Tulane in New Orleans, the city that spawned its own special flavor of jazz. As the general manager of Beserkley Records, he spied the potential for disrupting the live events market around the time that Amazon was just gaining a toehold in the world of ecommerce.
In 1995, Dreskin cofounded TicketWeb, a site dedicated to peddling tickets to events. It was a bold move—not only because online shopping was such a new concept—but also considering that behemoth Ticketmaster was already well established (founded in 1976) and staking out its own corner of the web at the same time.
Dreskin persisted, chipping away at customer reluctance to turn their credit card over to an online purveyor. He stuck with it until 2000, when Ticketmaster came knocking. At the time, Dreskin felt that it was the best opportunity to scale the work he and his team had already laid out to help promoters make the leap to digital.
Challenges still remained in mobile and social. And while he worked on other projects such as cofounding and producing Virgin Mobile's FreeFest, Dreskin continued to hear the siren song of the startup that would address those new hurdles.
"Being involved in the Virgin Mobile FreeFest, the largest recurring free music festival in the country, has been a highlight of my career in the live events industry, and has been a constant reminder of the challenges facing promoters today," he says.
Ticketfly was born in 2008, with a culture he says was infused with the desire to
"fix the problems promoters face." According to Dreskin, Ticketfly is a new and improved concept. "First of all, Ticketfly is not a ticketing company, at least not in the traditional sense," he points out. Though it does sell tickets to shows, Dreskin says, "Ticketfly is an independent, progressive technology platform that our partners use to power all the technology for their events."
The biggest problem Dreskin saw in the marketplace was the lack of an integrated platform for promoters to build, market, and ticket their events. "Promoters have to wear a lot of hats in order to put on great events," he says.
So Ticketfly's platform allows them to create branded websites, email newsletters, do social media marketing, and tap into a customer analytics suite called Fanbase, all with an eye to improve the fans' experience.
Dreskin maintains that these integrated offerings are an industry first. Through Ticketfly's affiliate network and Fanbase in particular, promoters can keep their ear to the ground and respond quickly to customer needs. "This all leads to packed shows, happy fans and a better live events experience for everyone," he says, in addition to the aforementioned climb in revenue.
Meanwhile, Ticketmaster was just getting bigger. Around the time Ticketfly was making its debut, Ticketmaster acquired concert promoter Live Nation. "For obvious reasons, many independent promoters were concerned when the biggest global event promotion company purchased the largest ticketing company in the world," says Dreskin.
He believes it created perverse incentives: the more tickets the promoter sells, the more its competitor benefits. "Why would anyone want their competitor to have access to its sensitive sales data?" he questions.
Dreskin remained undaunted, spurred by the momentum he saw for a new player to challenge the existing norms. "The fact that our ticketing and marketing platform is truly independent has definitely contributed to our rapid growth and success winning over big names like the 9:30 Club, Merriweather Post Pavilion and the Pitchfork Music Festival. We don't compete with our partners, we help them grow their businesses."
Bottom Line: "We should all play to our strengths," Dreskin underscores. "Promoters are great at presenting live events. Ticketfly is great at technology. Technology is changing the game for the live event industry. Decisions that promoters used to make from the gut can now be made using data. Ticketfly platform allows our partners to stay focused on the fundamentals of producing the best events, while we leverage it to make them more profitable."