It's April Fool's Day and while it might be possible to let it pass like any other day, if you want to try your hand at some (mostly harmless) practical joking, we've rounded up a few suggestions.
These hilarious, but not too offensive pranks, will keep you one step ahead of every other "fool" at work:
Everyone should feel free to express his or her inner tween, princess, or Justin Bieber fan–sometimes it just takes a little push. Help your work buddy be true to himself and decorate his desk, cubicle, or entire office with that je ne sais quoi it's missing.
An inspired prank brought to you by the funnymen of the TV series The Office, this joke requires a little time and patience, a few packets of jello, and one of your coworker's beloved office supplies.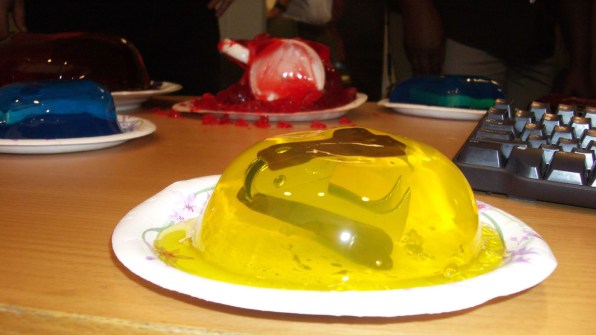 For step by step instructions, check out WikiHow's article.
If it sounds too good to be true, it usually is–but hopefully your coworkers don't know that. Send them a video that promises the coolest or cutest four minutes of their lives, but that instead links them to Rick Astley's 1987 single, "Never Gonna Give You Up." This may be an oldie, but it's still a goodie.
Getting people's hopes up might seem a little cruel, especially when it involves sugary treats, but if your office has become addicted to the 3 p.m. sugar rush, this prank may just be the reality check everyone needs.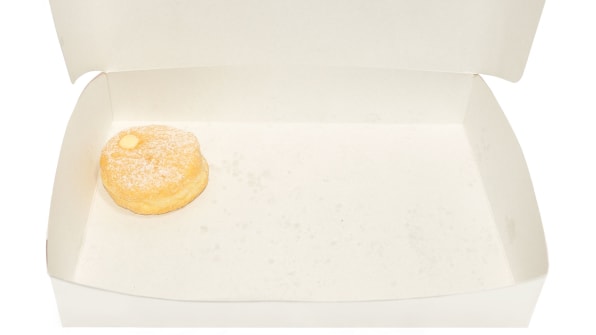 Alert everyone to leftover donuts in the conference room. Just be warned, when they're met with an empty box, your coworkers will almost certainly become hangry, a dangerous combination of hungry and angry.
If you're feeling particularly mischievous, you might want to give up your lunch hour for this one. If you have any work buddies who you know aren't the most technologically adept, you can exploit their typing inefficiencies by switching the letters on their computer keyboard. This prank takes about an hour to complete, and you'll need a screwdriver to pop out all the letter keys, but the payoff will be priceless.
Check out Howcast's instructions for this letter-jumbling trick.
For the office that doesn't mind a little toilet humor, less than 15 bucks is all you need for some laughs. Our very own video producer Valerie Lapinksi guarantees it; she says this remote controlled fart machine was a huge hit in her last office.
But don't just take our word for it. The product reviews speak for themselves:
Worth Every Penny
"We hid this in the ceiling of the office of our buddies down the hall – they have those acoustic ceiling tiles that you can remove – priceless – we keep hearing them accuse each other of letting it rip, they've totally fell for it – the hardest part is to not trigger it every 30 seconds so they don't figure it out – after this runs its course, we're planning on hiding it in the tree outside the office so we can trigger it while people walk by and watch from the window – the therapeutic value of us cracking up until we cry makes this thing worth every penny"
-Matt, July 3, 2012
There really isn't any fathomable way for you to pull this one off in a day–or probably ever–but here's a little inspiration for thinking bigger–way bigger.
Do you have any good-spirited pranks to add to the list? Share them with us in the comments.