I'm scared to death about the state of the American economy.
For the first time since the measurement of U.S. business birth and death rates began, business closures are outpacing new business startups. Up until 2008, business startups outpaced business failures by about 100,000 per year. But, in the past six years, that number has reversed; we now have 70,000 more businesses dying than being born. Scary indeed, but I'm convinced we can reverse this course.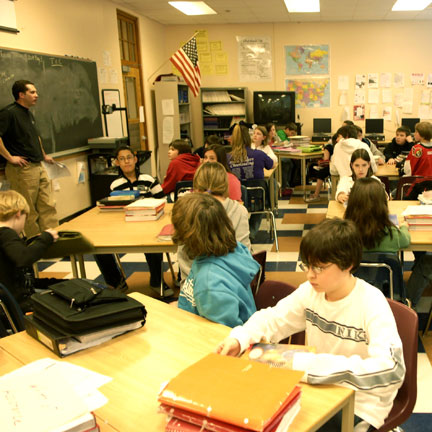 We have enough entrepreneurial energy among America's youth to build an economy that will boom louder than any of our best runs in the past. Among U.S. students surveyed in 2012 in grades five to 12, 43% say they plan to start their own business.
The problem is that there are very few people helping these students' entrepreneurial aspirations come true. A mere 7% say they are gaining real-world experience–internships, mentorships, or jobs–at a real business. And, our schools aren't yet operating as entrepreneurial talent developers. Despite this, I hold great hope for the future.
This is going to sound like blasphemy in a nation built on free enterprise, but I don't believe we have invested in the intentional development of entrepreneurs. This sounds crazy because we have been, by any account, the most successful entrepreneurial country in the world. This simply may be because we have opened our doors to free enterprise. But have we really created an intentional national strategy for identifying and developing entrepreneurs like what we've done for developing star athletes or kids with super-high IQs?
We talk a lot about job creation today, and many of us understand that new jobs come from businesses less than five years old–startups. But have we really thought carefully about "entrepreneur creation," the mother of all job creation?
As an entrepreneur, I had many mentors I can credit with helping me be successful. But a lot of it was just going out and making things happen–on my own.
I remember getting involved in athletics through school and then colleges recruiting me to run track for them. But I don't recall anything that helped me think about or encourage me to start a business.
There are many efforts to do this, of course, from Junior Achievement to the Network for Teaching Entrepreneurship. But we are far from running a developmental pipeline for entrepreneurial kids like we do for kids with strong arms or fast legs.
If you pay close attention, you can identify and develop entrepreneurial talent just as you can young athletes. Through a decade of research studying the talents of successful entrepreneurs, Gallup created the Entrepreneurial StrengthsFinder® assessment, which can help students–and anyone for that matter–discover their innate talents for starting businesses and other organizations.
We can't operate any more with the assumption that entrepreneurship will just happen. It will for some, no doubt. But if we want to dramatically increase this nation's entrepreneurial output, we need to put some real effort behind it. And our schools and teachers are the answer.
Vint Cerf reinforced a sense of hope inside me when I was fortunate enough to have breakfast with him last year. You could argue his invention–this little thing called the Internet–created a bigger platform for entrepreneurship than anything else in the history of the world. True, this was a marvelous invention and innovation, but there is so much more about Vint than him just being an inventor. He is also an uber-mentor for entrepreneurs. He provided me a glimpse into his mentoring abilities over the course of a mere hour-long breakfast meeting.
As I was sitting there in awe of him, he was most interested in learning about my entrepreneurial adventure. I had built a small company called Outside the Classroom over the past 12 years. It was venture-backed, grew every year, and was acquired–but not for any kind of wealth windfall. As I was humbly describing this to Vint (thinking to myself how insignificant my experience was compared to his), he could not have been more fascinated about it or more genuine in his praise of it. He couldn't believe that I had created something that used the Internet to educate more than 5 million students about alcohol abuse and sexual assault. In so doing, he paid me the greatest compliment of my career.
I would put Vint in every classroom in America. Not because he invented the Internet, but rather because he is an amazing mentor. He is a teacher. He cares about the development of entrepreneurs. And great teachers in our classrooms can do the same. They have a gift for understanding each student's unique attributes. If we embolden teachers to value and look for kids with entrepreneurial talents, their encouragement and mentorship will change everything.
But it has to be intentional. And we have to give these teachers the impetus and the resources to make it happen. Mentors from businesses need to step up and help. And we need to shift our love affair with standardized testing to a love affair with taking a careful eye toward all the other talents our youth possess that we are not measuring right now.
—Brandon Busteed is the Executive Director of Gallup Education.