When PlayStation launched the PS1 console in 1994, it was jumping into a game dominated by Nintendo and Sega. A challenger on the scene, the company broke through with the marketing line "U R Not E" (with the E in red to denote "You Are Not Ready"). The provocation might have been directed at consumers, but it was the competition that was blown out of the water by Sony's superior gaming system. When all was said in done, PS1 sold 120 million units–besting then-market-leader Nintendo by a wide margin, which sold about 34 million of its Nintendo 64.
Fast-forward 20 years and a lot has changed in the so-called "console wars." While the PS2 was extremely successful, by the time that the PS3 was pit against Microsoft's Xbox 360 and Nintendo's Wii, PlayStation had returned to its underdog position.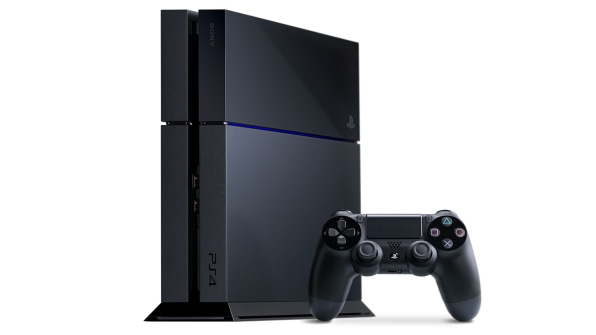 Now, with a new generation of consoles reshaping the face of gaming and entertainment, PlayStation has returned to its roots in its efforts supporting the PS4, roots that focus on one thing: blowing the minds of gamers. And it's a strategy that's helped put PS4 at the front of the pack. The company sold over 6 million units in the console's first four months, far exceeding PS4 annual projected sales. And it seems the biggest problem for Sony execs at the moment is maintaining enough supply to meet the demand.
Guy Longworth, PlayStation's SVP of brand marketing says the challenge the company set itself with the launch of PS4 was "getting back to number one." "Over the last two years we've been laser focused on what's right for gamers in terms of the product solution, our policies and procedures, and our communications," he says. "We spent a lot of time talking to gamers and did so with one mantra in mind: "we're for gamers."
This distinction, while perhaps sounding a little obvious, is an important one; particularly in an environment where console makers have been extending their market reach by appealing to casual gamers by positioning their systems as all-in-one media centers–a tactic heavily employed by Microsoft with the release of Xbox One.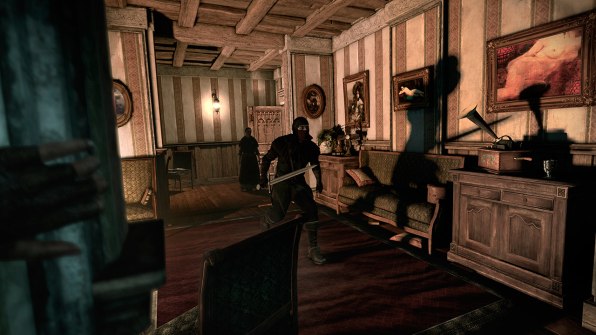 So what did PlayStation find when talking to its core base of users? "What they wanted to know was that we had a more powerful system, more exclusive titles, and they were interested in the new social capabilities that were built in that really allow gamers to get so much more out of the experience," says Longworth, mentioning that the PS4's redesigned controller with a single-swipe function that allows gamers to instantly share their game play has been an extremely popular feature. "The digital entertainment is important, and we have a robust, solid roster of entertainment, but for us the strategy was to highlight the fantastic gaming experience and demonstrate it's the best place to play if you're a gamer."
From this insight, PlayStation's agency, BBH New York, created the campaign tagline "Greatness Awaits," which Longworth says has allowed the brand to unify its messaging with an idea that elevates the gamer. "When gamers are playing games, they're the hero in whatever game they're playing," says Longworth. "What they love are the great achievements that are available to them on PS4. In real life, most folks don't get to drive a Grand Prix car, or battle against dragon, or go into space. On PS4 you can really have those experiences and achieve true greatness."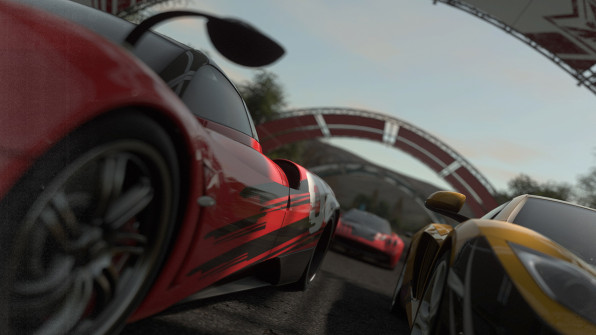 The initial spot was everything you'd expect from a Big Time Gaming Commercial: explosions, collapsing buildings, monsters, otherworldly robots, and general mayhem. But it's also littered with dozens of Easter eggs meant to send hardcores on a scavenger hunt looking for characters, vehicles, props, and other icons from PlayStation games. In the follow-up spot, "Perfect Day," players are kitted out as characters from key games, singing along to Lou Reed's song of the same name–a nod to PS4's social gaming advancements.
A more recent ad, Infamous: Second Son, which was released on March 21, is wholly indicative of the marketing strategy around the PS4. The first exclusive title to be released for the console–one that is measured against Titanfall, Xbox One's exclusive title–the launch spot for the game was a game play spot. Hardly what you'd expect given the high stakes and consumer expectation for big-budget blockbuster commercials, but a move that Longworth says was meant to appeal to the core.
Titled "Enjoy Your Power" it builds on the idea of Greatness Awaits. In the game, the third in a popular series, the main character Delsin Rowe is a superhuman-type character who takes on government forces in a futuristic setting. "This spot really captures the emotional rush people get from playing Infamous: Second Son. When you play that game you've really got to push yourself to the limits and enjoy that power," says Longworth. A more narrative, cinematic spot followed, but for Longworth, showing off the new game play first was more important. "We've had a great response to it."
Now, of course, much of the PlayStation's success can be attributed to the fact that many critics have deemed the PS4 a better box. Not to mention that competitor Xbox One experienced a famously bungled rollout, with critics lambasting the system for privacy issues and decrying its restrictive game-sharing policies. Still, Longworth says that various tracking measures have shown that the marketing surrounding the launch has resonated with people "despite the fact that our competition outspend us considerably from a media dollars point of view."
An early spot teasing the PS4 received over 26 million views last February alone , according to Google Ads Leaderboard, whereas "Greatness Awaits" was the sixth most viewed ad the month it launched, and "Perfect Day" ranked number two when it was released in October. Also, PS4 was well represented in the Google Zeitgeist 2013, a pretty telling measure of what's on the minds of the general public. In fact, it was the ninth most searched term globally, behind searches for Nelson Mandela, the iPhone 5s, the Harlem Shake, the Boston Marathon, the Royal Baby, and the Samsung Galaxy S4. It also topped the list of most-searched gadgets.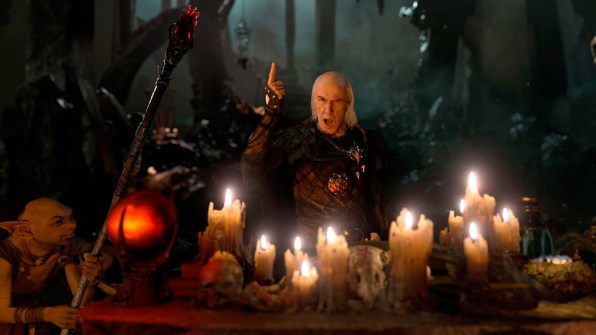 "In this day and age you have to have the better product, but then it truly matters how you go to market and how you position it and how you engage people in your conversation. We don't own the conversation anymore. You really have to find a way to stimulate the conversation around your brand, and I think we've been successful in doing that," says Longworth. "So we're thrilled with the success, which we see as a combo of factors: a great product, a clear launch strategy, and a great campaign."