Thanks to the Internet, anyone can now be a publisher.
Which is kind of like saying that anyone in a crowded football stadium could stand and deliver an eloquent speech. The hard part is not making noise. The hard part is getting people to listen. So by most aspiring publications' definitions of success, a technology blog called the Txchnologist has made it. Last year, its articles were picked up about 200 times, including in Time, Smithsonian magazine, and on MSN News. You may have seen its coverage of temporary tattoos that could make electric telekinesis possible. Or eyewear that could help people with red-green color blindness. But what you may not have noticed, unless you read all the way to the bottom of an article or navigated to the blog's homepage, is that the entire production comes out of GE's marketing budget. It's been created by a branch of PR firm Hill+Knowlton called Group SJR.
Group SJR's 50 writers, editors, "visual storytellers," and strategists publish about 15 daily content websites like the Txchnologist "in collaboration" with brands such as Xerox, the MPAA, and the NCTA. They work out of an office that is set up a lot like a newsroom: long, open tables strewn with computers and phones stand in for personal desks. Some of those 50 are former journalists who have worked at places like The Daily and Bloomberg.
Alexander Jutkowitz, the group's 45-year-old founder, has been shaping media messages for 20 years, which has meant everything from working on political campaigns to marketing a teeth-whitening service in Japan. But he's quick to refer me elsewhere when I ask for grounded specifics about the day-to-day operations of his newsroom. This is a man who is used to being spoken to like an oracle. "We went to great organizations," he explains, "and we said, 'you can be your own media company.'"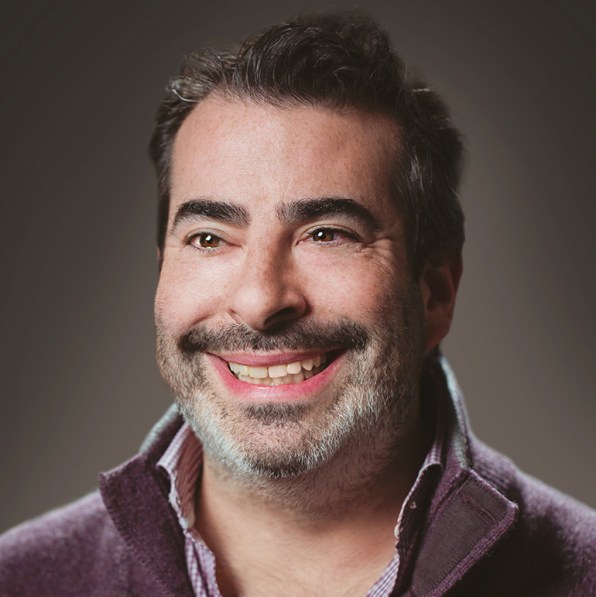 It's become a popular proposition. In addition to running ads and branded stories next to content created by media companies like Buzzfeed and the New York Times, many brands are creating their own publications. They hope to mimic news organizations with high-quality, daily content and to draw similarly large audiences. PR behemoths Edelman and Weber Shandwick, which have both launched content initiatives within the last two years, and startups like NewsCred and Contently, which have both raised funding this year, aim to arm these newly minted content initiatives inside brands with marketing know-how, software, and, yes, freelance content producers.
And, argues Jutkowitz, there's no reason a brand's publications can't compete with traditional media outlets. "Investigative journalism will probably eventually migrate to be much more in the nonprofit sector," Jutkowitz says, "but the rest of journalism today is pretty much fair game."
It's not a difficult vision to conjure. Many brands have deeper pockets than their publishing rivals, and they can pay the same people who work at news organizations more money. Sure, there's an inherent conflict of interest in, say, the MPAA launching a site that humanizes the film industry following the SOPA/PIPA debate, but there are also conflicts of interest at any media company, Jutkowitz argues. They're called advertisers (or in some cases, terminals).
"When you hear sponsored content, there's a negative association," Jutkowitz says. "There shouldn't be."
There are numerous examples of how content created by brands can perform well against content from journalistic organizations. For one, Group SJR successfully pitches articles that run on its site to more established publications. The MIT Technology Review polled its readers and found that sponsored content was its second-most remembered read. Digg, which largely curates articles from other publications, says that the ads it writes for its homepage–which are framed in the same way as content from news sites–typically perform among the top-10 links on the site.
But can entire sponsored publications fare just as well?
Group SJR declined to provide specific metrics about how many people visit its websites directly (as opposed to reading the articles it pitches to other outlets). When I ask Digg's creative and editorial director David Weiner whether he thinks Digg could exist if it only ran this sponsored content, he says no. "It wouldn't be what it is now," he explains. "There are certain human elements that would be missing."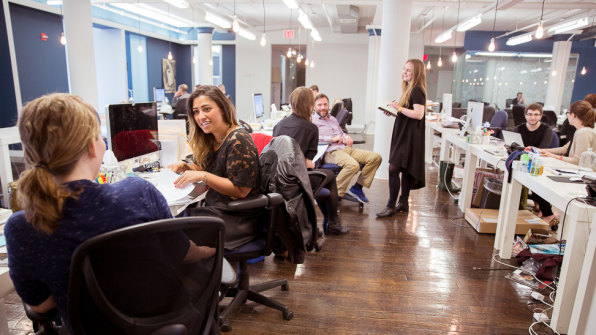 Jay Rosen, a New York University professor of journalism, sees the question of whether brands will be the next big publishers much as Jutkowitz sees it: Depends on the quality. "For me, the big question is, are any of these companies going to try to create an editorial culture?" Rosen says. "That is the question. Not whether they are producing content: Are they going to try to create an editorial culture at their company? Because that is the thing that would make them like a publishing company, a news company. And if they want to do that, then the very first thing they have to think about is the independence of the writers and producers of that stuff. And is that what they want to do?"
In other words, he argues that content is inherently more engaging when it is not constrained by a brand's image. If a brand gave its publication freedom to make creating a good publication its first priority (as opposed to marketing the brand), it could be just as good as any other journalistic publication. If not, it will be difficult to compete. "Lots of people would say, it can't happen," Rosen says. "You can't have that kind of editorial culture in a company that makes computers or makes basketball teams or that makes soft drinks or whatever. To me, it's more complicated that that. I'm not ready to say that it's impossible."
Most brands see media as a loss leader in their marketing budget, but there are at least a couple of examples of publications that think of their branded content as a more independent venture. Red Bull, which is often sighted as the gold standard of this content marketing strategy, told Fast Company in 2012 that it hopes to make its media arm profitable.
The Chicago Bulls, meanwhile, claim to have even created the independent editorial environment Rosen described when it hired former Chicago Tribune sports writer Sam Smith to blog about the Bulls, for the Bulls. Posted above his content on the NBA website is a disclaimer:
The contents of this page have not been reviewed or endorsed by the Chicago Bulls. All opinions expressed by Sam Smith are solely his own and do not reflect the opinions of the Chicago Bulls or their Basketball Operations staff, parent company, partners, or sponsors. His sources are not known to the Bulls and he has no special access to information beyond the access and privileges that go along with being an NBA accredited member of the media.
At Group SJR, by contrast–as is the case at most brand's content initiatives–clients have veto power over content published on their sponsored sites and content creators, Jutkowitz says, are consultants first.
To hear Jutkowitz tell it, he does not run a branded content business ("I don't know the difference between branded and unbranded content.") He is not a storyteller ("Storytelling, to me, diminishes a concept.") And Group SJR does not create publications on behalf of brands ("That's a line of demarcation that's not really there. It's all collaborative.")
Like any company, Jutkowitz tells the story of his business in very, very specific terms.
"It's not your voice," he says of why journalists he hires sometimes have trouble adjusting to their new jobs. "It's the brand's voice."