When I ask Ben Horowitz where he gets his understanding of business, he answers cheerfully: "Pain."
"I would make a mistake," the Andreessen Horowitz partner says, "and it would just cause a horrific consequence."
Like when Horowitz was chief executive of Loudcloud, the online storage startup that gave cloud computing its name. It was early 2000, the peak days of the dot-com boom. He was leading a team of about 620 people, and business was growing quickly. They were running out of space in their building, and the fire marshal was giving them warnings.
His CFO brought him an opportunity to get a big new building, which they'd need with all the growth that was coming their way.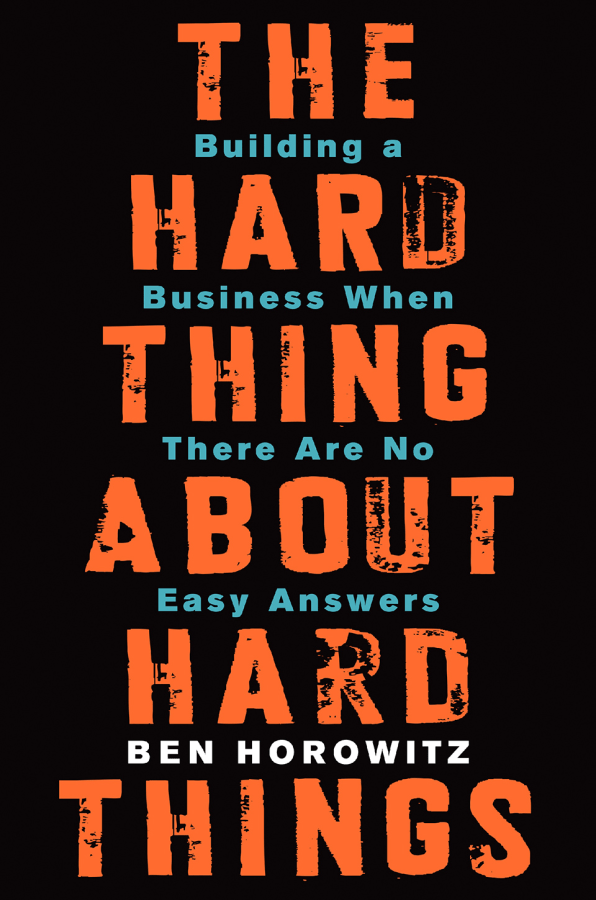 Loudcloud took on this giant space and signed a contract that committed the company to a $30 million lease over a 10-year period. The contract also restricted the company's cash–it couldn't use the space for anything else.
Then the Internet bubble burst. Silicon Valley real estate dropped from $10 a square foot to 99¢, Horowitz recalls. Loudcloud never moved into the building.
"I lost $30 million because, instead of spending 15 minutes on that decision, I spent five," he says. "It caused me to retrain my mind about how much time is too little to pay attention to any given thing. You go, 'Woah, I nearly lost the company over that decision. When you lose a company, everybody gets laid off–you all lose in a severe and painful way."
Severe, painful wisdom comprises the sort of lessons that animates The Hard Things About Hard Things, Horowitz's first book, out now on Harper Business. The book is full of stories culled from Horowitz's long arc in the startup world–Silicon Graphics, Netscape, Loudcloud–but without the five-steps-to-success lists that populate the rest of the business shelf. Rather, Horowitz–a prominent blogger who quotes both Aristotle and Heavy D–emphasizes that each situation is intensely individual.
As per the title, there's no formula for success. Rather, Horowitz says, being successful is about understanding how decisions affect people and how to make them.
Horowitz cautions against the ready-made answers of business book legend. As he's told more than one entrepreneur seeking advice, what Zuckerberg did to build Facebook doesn't really matter for them–they're not Facebook.
"Because people want answers," he says, "they're like, 'But Zuck said.' He's amazing, and that's an incredible company, but it's not you."
Instead, Horowitz abides by a maxim passed along by the late rapper Heavy D:
In my life I strive for improvement
Be your own guide, follow your own movement.
Horowitz explains that every situation is different, and it's really a matter of perspective–what it is going to mean to the people involved.
"Every decision has meaning," he says, "and every decision has consequences." It's not a matter of formula–it's more about understanding your situation.