Clara Polito is a 16-year-old from Los Angeles who started selling vegan cupcakes at punk rock shows two years ago. Now she's the future of Vans.
The teen baker is one of the subjects in the shoe company's new documentary series "Living Off The Wall," in which four filmmakers were asked to find interesting young people who embody the spirit of the brand and tell their story.
The company's former marketing head and now vice-president/GM of operations in the Americas Doug Palladini says the brief to the directors was about two paragraphs long. "We basically said, here's our brand that you already know, go find people who live what Off the Wall means and tell us about them," says Palladini. "The only rule was that we needed words, pictures, and video to build this experience and tell these stories."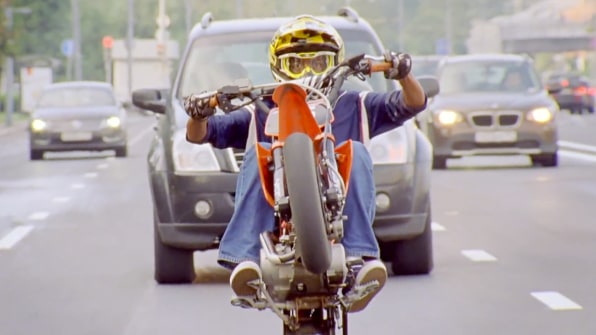 Polito's Clara Cakes is one of director Patrick O'Dell's three-episode arc "Upstarts" that shines a spotlight on non-traditional entrepreneurs, including Burger Records and Power Plant choppers.
Director Angela Boatright takes a look at the close-knit family vibes within the East Los Angeles punk rock scene, where kids are creating their own scene with backyard shows and more. Grace Ladoja went to Russia to talk to skateboarders who are outsiders in a culture that doesn't encourage individual expression, while Leong Zhang introduces us to Chinese punk rockers and skaters contradicting the norm in that country.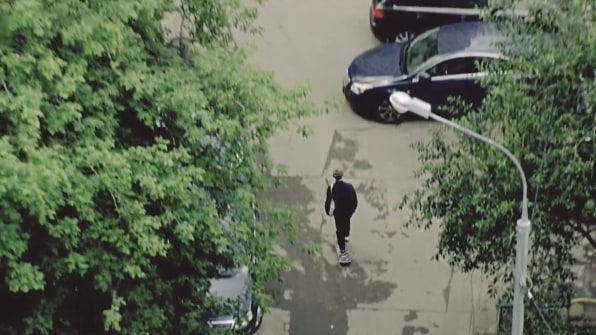 So why is Polito and the series' other subjects key to the brand's future? Vans has been creating and helping others produce original content for years, between funding action sports films to bigger projects like Dogtown & Z-Boys, Bones Brigade and No Room for Rock Stars, but according to Palladini, this latest documentary series marks a major push to make storytelling a cornerstone of the brand's identity.
Palladini actually wrote the book on Vans' identity and says the key to the brand's success is its heritage and organic ties to youth culture. "The brand has always been for people who are a bit anti-establishment, subculture, that's why things like skateboarding and punk rock organically found their way to our brand," says Palladini. "The company founder never set out to get Black Flag and Tony Alva wearing his shoes. They found us."
And it's that continued association with youth culture that Palladini says gives Vans an upper hand on bigger competitors and provides the fertile ground for creating quality content that its audience wants to see.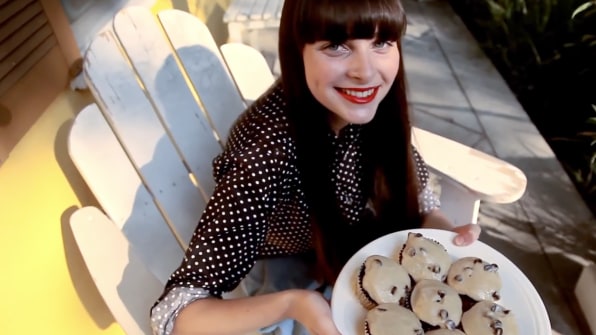 "We don't have to sit down with an advertising agency and brainstorm made-up concepts to tell the story of our brand, we just need to find creative ways to tell the stories that are already out there," says Palladini. "Our biggest competitor is Nike and Nike can outspend us any time they want. They're a behemoth. For Vans, it's not checkbook marketing, it's about focusing on authenticity and our heritage, which are things you can't buy. Moving to a storytelling model, we believe, gives us a competitive advantage. That's why there's less advertising for our brand today and more proprietary content that tells the story."
One thing you'll notice watching "Living Off the Wall" is you barely notice the shoes at all. No one is shoving product in your face. "Overt calls to action for youth culture consumers often falls on deaf ears," says Palladini. "We believe that a more subtle approach has a better chance to resonate with youth culture today than overt 'buy me!' messaging. It's about the inspiring stories, not why Vans are cool or great or whatever. It's integrated, less obvious and therefore so much more meaningful to the type of young consumer we're trying to reach."
There's no doubt Vans trades heavily on its storied past in skateboarding and punk rock but it's people like these doc series subjects that keep it relevant to a younger audience. "I don't think we're a retro brand that only talks about the old days,"says Palladini. "It's got to be a combination and that's why these stories are so important. This new doc series focuses on today but is still tied to our heritage."
In July the series continues with four new documentarians telling their stories, and the brand sees the potential to carry it on for a long time, across more languages and tapping into the brand's expanding international consumer base. A decade ago, Vans was still primarily a California company. Five years ago the company opened its first store in China. Now it has more than 500 outlets in that country and a presence in 170 others around the world.
"One opportunity we have is to have all 170 countries sharing stories like this," says Palladini. "This doc series is in six languages to start, including Mandarin, Portuguese, and German. I'd like to see all our countries participating, so there's a lot of global potential for this concept."