Zady, an eco-conscious clothier launched by Soraya Darabi and Maxine Bédat in late August 2013, aims to become the antidote to the fast (and disposable) fashion epidemic.
Taken from a Yiddish nickname for grandfather and the Arabic word for prosperous, Zady tells customers the stories behind the items–it's taking the Whole Foods model of telling where your food came from and applying that to fashion. They have editorial content that traces the stories of the 175 items they sell, like in this in-depth guide to leather.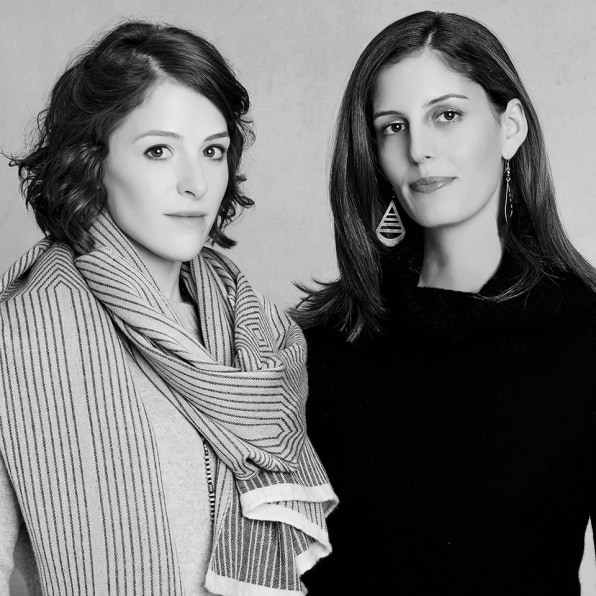 Their unique model has allowed the company to gain prominence in a short time: they've popped up at LaGuardia Airport and made it onto the pages of Vogue.
But with that quick success comes a lot of people who want a piece of the pie. Here's how they've dealt with the onslaught of attention (brought on in part by Fast Company).
"The moment you have a business that's written about," Darabi says, mentioning Fast Company's first article on the company, "you also are pitched by third party vendors. We try to manage and create folder systems based on what we've read Tony Hsieh does, (but) the sheer number of pitches (we) receive are hard to go through."
Sifting the quality from the quantity is difficult, Darabi says, though it helps to talk to other founders dealing with the same issues. She keeps a watchful eye on the time she spends reading through proposals or meeting with clients who want to help with the business.
For Bédat, it's a matter of constant calibration of what proposals to field and what to defer, and it's in that conscientiousness that Darabi and Bédat most rely on each other.
Every Thursday morning, you can find the pair at their weekly breakfast meeting where they look over their strategic goals for the year and the next week's schedule on Google Calendar. They inset the goals for each meeting, and if the goals don't tie into the overall plan, they either add a goal to the plan–or nix the meeting.
"When I moved to New York, my father said to me, 'Don't let anyone hustle you,'" Darabi says. "When you have a young company, especially one that's garnering positive attention, there are people out there trying to hustle you. Maxine and I, we're trying to build a great brand. So we do as much as possible to clear the noise."