Jim Brett was haunted by mud-colored squares. When he started as West Elm's president in 2010, he couldn't believe how a furniture store could have so many products designed with such little imagination. "I was like, 'Oh, my God, what's with the brown boxes?'" he says. "The whole brand was brown boxes made in China. There wasn't a curve in the store!" From couches to beds to dressers, much of the line consisted of low-slung angular block shapes covered in lifeless chocolate finishes. Even the West Elm logo was trapped inside a pair of overlapping squares. "It was all machine-made, all very clean and simple, and all very soulless," says Brett. "I wanted to bring personality and soul and handmade into the business."
West Elm was launched in 2002 by Williams-Sonoma Inc., the parent company of Pottery Barn and Williams-Sonoma. When Brett took over, the modern-furniture store had yet to turn a profit, and the company had recently shuttered stores. But four years later, Brett has saved the chain by humanizing its products–and, just as crucially, the retail experience itself. The Brooklyn-based retailer is now Williams-Sonoma's fastest-growing brand, delivering double-digit comparable-brand-revenue growth every quarter since 2010. And its stores–once an endangered species–are now at the core of Brett's revival strategy. "I was reading all these reports that were down on retail brick and mortar, saying it's all about online," he says. "I think brick and mortar is an amazing opportunity to use our stores and our store staff as a vehicle to truly engage with the community in a way no other retailers are doing."
The first thing Brett tackled were those spiritless products. He drew on his prior experience as the head of home merchandising at Anthropologie, where he had more than doubled the company's home business by curating eclectic assortments of international artisanal items. At West Elm, designers were liberated from the brown boxes and pushed toward a more global and feminine aesthetic, often using reclaimed and FSC–certified woods to create signature "statement" pieces. Brett sourced handcrafted textiles from places like Nepal, and he remerchandised the stores and catalogs to convey a sense of creativity and discovery. Last year, the company made a public commitment, with the Clinton Global Initiative, to source $35 million worth of handmade product over the next two years. That means more than 20% of West Elm's products will be made by craftspeople.
Brett is also working to apply that artisanal sensibility to American-made products. "There's this incredible crafts movement happening," he says. "Everyone's wearing Carhartt jackets and carrying Filson bags, these American heritage brands. It's the symbolization of wanting to get back to a simpler time when you knew your shopkeeper and knew how and where your goods were made."
In 2012, Brett's team launched West Elm Market, a kitchen and home-goods spin-off that features at least 75% American-made products and lures in passersby with a La Colombe coffee bar. There are now two stand-alone Market locations, including a 3,000-square-foot Brooklyn flagship, and some 24 other mini Markets that have been retrofitted inside of  West Elm's 56 locations (a handful also have cafés).
Brett also pushed to make West Elm seem less like just another store in a suburban strip mall. Instead, he wanted retail outlets to feel like community hubs–individual shops with distinct personalities that are operated by real human beings. To do that, last summer he instructed salespeople to think of themselves as old-fashioned merchants. It's no longer enough to sell a customer an Andalusia Dhurrie pouf. Employees should look for ways to enrich the interaction–directing them toward a nearby flower shop, say, or recommending a great local tapas restaurant. "We talk about being the connector for like-minded strangers," says Abigail Jacobs, West Elm's VP of brand marketing. "Most people have an affinity to a person who's constantly introducing them to new things: She's always got something interesting going on or she's sending me a new article or telling me about an app she downloaded. That's the kind of friend we want to be." Once that personal relationship is forged between a customer and a shopkeeper, "it doesn't take much for them to say, 'Sally at [a West Elm store] always has the answers, let me call her,' " says West Elm's northeast district manager, Billy Kissel. In theory, that customer will then also give her a buzz when it's time to buy that new dining table.
That shopkeeper ethos also shows up in West Elm's home-decorating service, which sends design experts to customers' homes–at no charge. The consultants will even help clients pick out products from other stores or the local swap meet. "If they find a dresser at a flea market that trumps ours, they'll come back to us for a chair," says Brad Odom, who heads the company's design-education program. For West Elm, the idea of what defines a valuable patron is changing. "Your best customer used to be the one who spent the most," says Jacobs. "But now it could be a person who has never bought a single thing but is posting on social about us. You have to throw out the classic retail metrics."
---
It's a snowy Tuesday night in Brooklyn, and a dozen urbanites have gathered at West Elm Market to learn how to make dumplings. They spend almost two hours crouched around raw-wood dinner-party tables learning how to fold and fry dough pouches, and as the class winds down, a salesperson appears out of nowhere, approaching with a warning: "We're closing the register in a few minutes." Given the after-hours vibe, none of the amateur chefs had even known they could shop. With dumplings still hissing in frying pans, three women immediately dive for the shopping baskets stacked near the front door, quickly filling them with bath towels and fancy cleaning products. As soft sells go, this one is almost a whisper.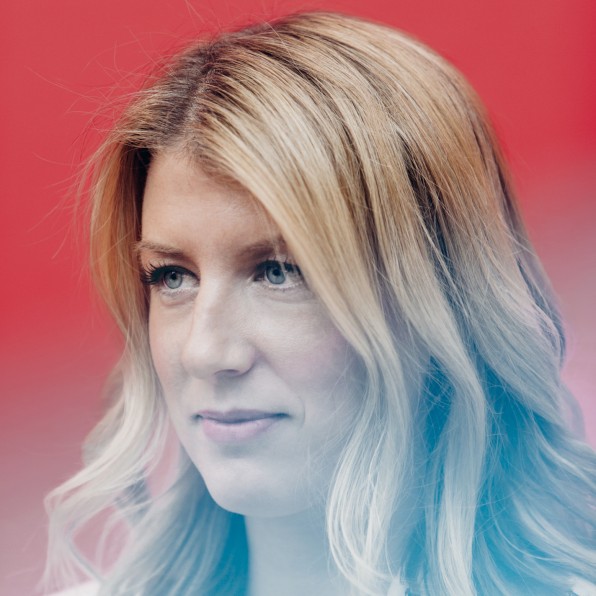 In part, this is by design. West Elm first experimented with classes several years ago, using them as a way to push product: How to Decorate a Holiday Table, for example, exclusively employed West Elm goods. "They were driven by the traditional metric–sales," says Jacobs. It didn't work. Customers were turned off by the obvious promotional nature of the content. Now classes like the Basics of Fermentation and Container Gardening aim to feel more organic, less promotional, and more in tune with individual communities. They're developed by local stores and taught by staffers or local entrepreneurs (or through partnerships with organizations such as Skillshare). While the company won't reveal numbers, Brett says "customers who attend events come back [to the store] more frequently and spend more."
It's paying off for local craftspeople as well. In 2012, when West Elm first approached Craft Lake City to be a local not-for-profit partner for its new Salt Lake City location, they were skeptical. "In the handmade scene, there have been a lot of negative situations where corporations will poach ideas from young entrepreneurs," says Angela Brown, Craft Lake's executive director. "Maybe they'll host something in their store, and six months later you'll see a knockoff." But Brown gave the retailer a chance, and Craft Lake City has been hosting classes regularly in West Elm. "We get this beautiful backdrop, this great venue," she says. "And for them, we bring in a whole new demographic that maybe hasn't had a chance to see their store yet."
Last year, Brett created a position dedicated to growing his company's local initiatives, hiring Mo Mullen as senior manager of local. Mullen, who previously founded the design incubator Maker Maker, has started a pilot program to source local furniture and home accessories in two West Elm stores (the initiative is set to roll out nationally this year).
Mullen sees local as a way to both compete with other retailers and help independent designers. She's already started to see evidence that it's working. Recently, a West Elm design stylist was doing a home visit, and the customer asked if West Elm had a hexagon table. "Our associate said, 'That would be awesome, but no,' " says Mullen. " 'But one of our local makers could custom-make it.' That's bridging the gaps: not only building relationships between us and the customer but between the customer and our makers." For Brett, that's a virtuous circle that can be re-created in communities everywhere. "We're trying to truly scale local," he says. "I want West Elm to be known as the brand that does local better than anyone else in the country."