"I love to build things from scratch," says screenwriter Aaron Guzikowski. That fondness for originality makes Guzikowski something of a rarity in Hollywood, where "based on" credits come attached at the hip for most studio-financed projects.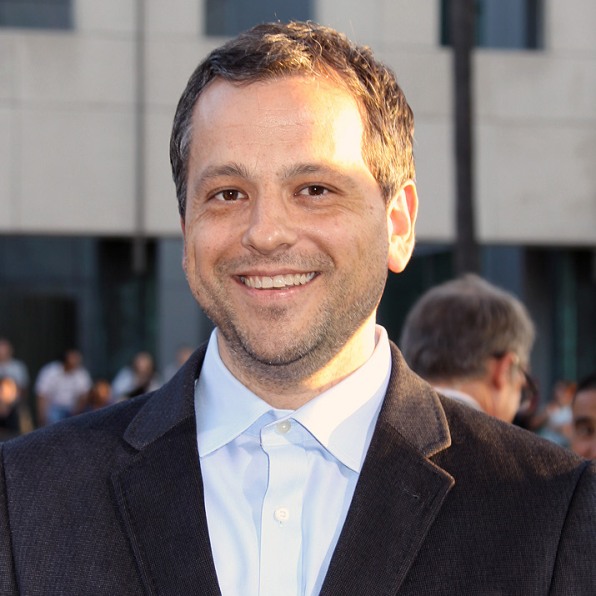 Instead of relying on comic books, Young Adult novels, Danish television shows, or memoirs for inspiration, Guzikowski prefers to invent stories out of whole cloth. His Prisoners script, filled with twists, turns, gore and moral quandaries, convinced Hugh Jackman to played an alcoholic survivalist who freaks out when his daughter gets abducted. Directed by Oscar-nominated Denis Villeneuve, Prisoners earned the kind of Metacritic scores usually reserved for award season art films.
Now Guzikowski turns his attention to a group of New Jersey Indians as the hook for his first TV series titled The Red Road.
Airing Thursdays on the Sundance TV, The Red Road takes place in an east coast enclave occupied by the Ramapough Indians. Until producer Sarah Condon sent him a newspaper article about the region, Guzikowski says, "I'd been living in New York city for years and had no idea that just 26 miles away you have this tribe of American Indians with no federal recognition living in the mountains of New Jersey."
Speaking from the suburban Los Angeles home he shares with his wife and two young sons, Guzikowski explains his jump from movies to television, talks about his fondness for Hieronymus Bosch and describes the power of screenplay visualization.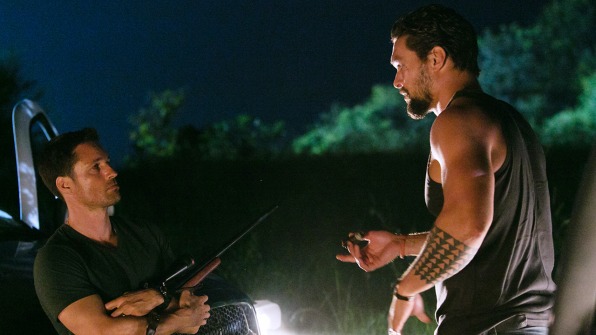 Guzikowski joins a recent migration of platform-agnostic storytellers who see cable television as the narrative land of opportunity. "As a writer in feature films," he explains, "You're generally just responsible for the screenplay. Once it goes into production the director is king. What's great about television is that the writer runs the show. Since I'm interested in casting, the visual aspects of the the production, the whole thing, doing The Red Road for television was very appealing."
Additonally, episodic TV accommodates the kind of narrative sprawl that would overwhelm the confines of a tight, two-hour feature film time framework. Guzikowski says, "Television gives you time to flesh things out and develop characters, almost like you would in a novel." By contrast, he says, "A feature film is very designed, more like a symphony. You can't veer off the path too much because there just isn't time."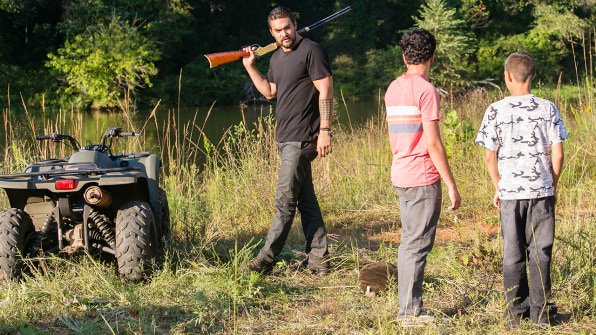 Whether he's crafting a thriller for the big screen or TV, Guzikowski pays close attention to genre expectations. "There's definitely mechanics involved," he says. "When you write a thriller you're building a machine. You've got to pull people in early on, hit certain marks and keep them totally engaged all the way to the end."
Figuring out exactly when to dole out new revelations becomes an essential part of that process, Guzikowski notes. "How long is too long to wait for certain pieces of information? When does it feel like something's happening too soon? There's a musicality to it in terms of the timing so I try to visualize the script and get into the rhythm."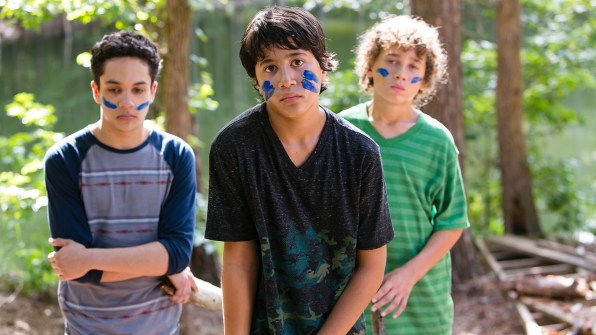 Before he became a writer, Guzikowski attended Brooklyn's prestigious Pratt Institute to pursue a career in illustration. He still favors image over word when it comes to dreaming up stories. "I like to draw the scene in my head first and then write it down. If I visualize the scene in my mind, that's very useful for directors because then they know where the camera is, what the room looks For me, the toughest thing about screenwriting is putting words to these ideas and explaining them verbally. It's much easier just to draw it."
As a child artist, Guzikowski founded himself attracted to the gruesome visuals he would later admire in The Silence of the Lambs and Se7ven. "All the drawings I used to do were very Hieronymus Bosch-like," Guzikowski recalls. "I do have an affection for darkness but I wouldn't say I'm grim. After all these horrific things go down in my stories, I like to see someone emerge with some semblance of a happy ending."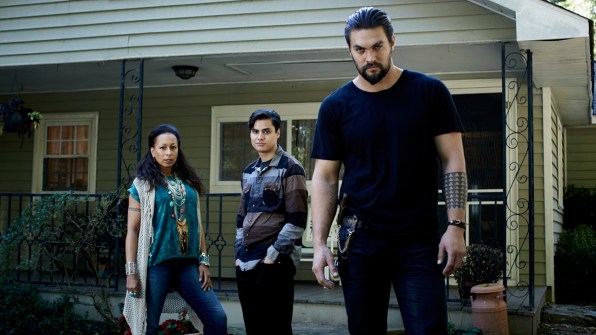 It remains to be seen how happy The Red Road's characters will wind up being by the time season one concludes in April. The dysfunctional crew include a hallucinating housewife (Julianne Nicholson); her corrupt husband cop (Martin Henderson); their reckless teenage daughter (Tamara Tunie); the volatile young Indian she's secretly dating (Kiowa Gordon); and most importantly, the mysterious six-foot, five-inch tall Indian king pin played by Jason Momoa (Khal Drogo in Game of Thrones).
Contending with one hit and run accident, a missing college student and assorted drug-addled behavior, they all screw up seriously at one point or another. "That's what makes it fun," Guzikowski laughs. "Whether they fall into the category of hero or villain, if you drill down into these characters and look at their past and motivations and build them from birth to the day we meet them, that grey zone is always interesting to explore. And it's always exciting to find new ways to do the old tricks."