About The Conference
The conference is a forum for the newest thinking in the field of design. Healthy debates among domain experts are mingled with fresh ideas from the forefront of business and culture, featuring luminaries ranging from iconic CBS/PBS newsman Charlie Rose to Quirky CEO Ben Kaufman. Where is design headed? Scroll down to learn more about our lineup of speakers and the day's agenda. Later that evening, the winners and finalists of our third annual Innovation By Design Awards will be announced. The awards have become the preeminent honor bestowed on innovative solutions in the world of design and business. Winners and finalists are featured on Co.Design as well as in a special design issue of Fast Companymagazine.
2014 Agenda
Check back often for updates
REGISTRATION / 8:00 AM
WELCOME AND INTRODUCTION / 9:00 AM
"Innovation By Design" – How design is essential for business today.
Robert Safian, Editor, Fast Company
SESSION 1 / 9:10 AM
"How Design Will Change the Way We Live" – An intimate chat with Nest CEO Tony Fadell, Google's $3 billion man.
Tony Fadell, CEO, Nest
SESSION 2 / 9:40 AM
"Amazon's Data Comes to Life" – Data viz phenoms extract two different stories from the same batch of data.
Giorgia Lupi, Design Director, Accurat; Marc Maleh, Managing Director, R/GA
SESSION 3 / 10:00 AM
"What Bruce Lee Can Teach You About Design" – How the martial artist's fighting style can help you reach your creative potential.
D'Wayne Edwards, Founder, Pensole
SESSION 4 / 10:10 AM
"Disruptive Innovation at Coke and Target" – Top innovators at Coca-Cola and Target in a conversation on how big brands stay nimble.
David Butler, VP of Innovation and Entrepreneurship, Coca-Cola; Todd Waterbury, Executive Creative Director and SVP of Marketing, Target
BREAK / 10:40 AM
SESSION 5 / 11:00 AM
"Redesigning the Morning News at CBS" – Legendary interviewer Charlie Rose and CBS This Morning's executive producer Chris Licht on creating a new program from the ground up.
Charlie Rose, Anchor, Charlie Rose and CBS This Morning; Chris Licht, VP, CBS News and Executive Producer of CBS This Morning
SESSION 6 / 11:30 AM
"Why Design Needs Silicon Valley" – KPCB's resident design wizard John Maeda on what creative-led cultures can still learn from engineering-led cultures.
John Maeda, Design Partner, Kleiner Perkins Caufield & Byers
SESSION 7 / 11:40 AM
"Bringing 'Game of Thrones' to Life" – How acclaimed costume designer Michele Clapton creates a world fit for kings, queens, and wildlings.
Michele Clapton, Costume Designer
SESSION 8 / 12:00 PM
"Can Algorithms Be Designers?" – A debate on the most polarizing question in modern design.
Karin Fong, President, Wonderland Sound & Vision; Jessica Hische, Designer, Illustrator, and Letterer
LUNCH / 12:15 PM
SESSION 9 / 1:35 PM
"How Pharrell Williams's 'Happy' Inspired the World" – From 9 rejected songs to thousands of fan-made videos, the story behind the song that sparked a global movement.
Mimi Valdés, Creative Director/VP, i am OTHER
SESSION 10 / 1:45 PM
"24 Hours of Disruptive Design" – From hotels set in legendary palaces to innovations like keyless mobile access, how the Starwood Hotels experience rises above room service across nine brands.
Frits Van Paasschen, President and CEO, Starwood Hotels & Resorts
SESSION 11 / 2:05 PM
"Designing the Perfect Ice Cream" – Three steps to building a cult brand from scratch.
Jeni Britton Bauer, Founder and owner, Jeni's Splendid Ice Creams
SESSION 12 / 2:15 PM
"The World's Most Dangerous Design" – Four iconic designers share their insights about risk, impact, and what matters most.
Gary Hustwit (moderator), Filmmaker; Yves Béhar, Founder, Fuseproject; George Lois, Principal, Good Karma Creative; David Rockwell, CEO, Rockwell Group; Paula Scher, Partner, Pentagram
BREAK FOR OFF-SITE DESIGN EXPERIENCES / 3:00 PM
INNOVATION BY DESIGN COCKTAILS, AWARDS PRESENTATION AND PARTY / 6:30 TO 10:30 PM
Off-site Design Experiences
Available to paid conference attendees only and subject to host approval. All 10/15 off-sites begin at 3:30pm.
<!–See the locations. –>
An Insider's Tour of the 9/11 Museum (10/14, 3:00pm) – See what the Local Projects team is dreaming up in their new downtown offices. Then get an exclusive tour of their work at the acclaimed new 9/11 Museum in Lower Manhattan. See the location.

Hosted by Jake Barton, Principal and Founder, Local Projects
Behind the Scenes at the American Museum of Natural History (10/14, 2:00pm) – From massive mammoth fossils in the Paleo Prep room to frozen tissue samples in a cryogenic facility, explore the work of museum scientists as they map the planet's past, present and future. See the location.
Creative Listening at IDEO (10/14, 10/15, 10:00am) – Get more out of what you hear with a new set of habits developed by global innovation firm IDEO to make your listening more fruitful and engaged — then use them at the IBD conference. See the location.
Hosted by Fred Dust, Partner, Ideo; Nili Metuki, Senior Design Researcher, IDEO NY
Exclusive Tour of MakerBot HQ (10/14, 11:30am) – Step inside the epicenter of the 3-D-printing movement with a behind-the-scenes look at what the MakerBot team is hacking on. See the location.
Hosted by Bre Pettis, CEO, Makerbot
Making Magic at Etsy (10/14, 3:00pm) – Step inside Etsy's unique office in Dumbo, Brooklyn, and tour the epicenter of creative commerce. See the location.

Hosted by Randy Hunt, Creative Director, Etsy
Reimagining the Museum Experience at Cooper-Hewitt (10/14, 10:00am) – Go on an exclusive tour of the transformative redesign of the Cooper Hewitt, Smithsonian Design Museum two months before the rest of the world glimpses the game-changing interactive design. See the location.
Hosted by Caroline Baumann, Director of Cooper Hewitt, Smithsonian Design Museum
Why Designers Must Become Founders (10/14, 4:00pm) – Interact with designer-founders on the fast track at the brand-new business hatchery experiment from Google, Pratt, Parsons, and Hyper Island. See the location.
Hosted by Vivian Rosenthal, Chief Founder in Residence, 30 Weeks
A Visit to Samsung's Accelerator (10/15) – Stop in for a tour of the tech giant's stunning incubator for entrepreneurs; stay for the startup advice. See the location.
Hosted by Emily Becher, General Manager, Samsung Accelerator; John Kilpatrick, CEO, Cabin, Samsung Accelerator
Behind the Magic at Gotham West Market (10/15) – Devour New York City's newest real estate and epicurean wonder with a tour led by the restaurateurs and developers behind the Hell's Kitchen gourmand mecca. See the location.
Hosted by Christian Pappanicholas, Owner of Resto and The Cannibal; Christopher Jaskiewicz, COO, Gotham Organization Inc.; Adam Farmerie, Principal, AvroKO
Controlled Chaos at One Kings Lane (10/15) – Go behind the scenes at the online design hub's creative factory and see how stylists, photographers, and designers stay creative and organized while curating a dizzying number of shoots for daily flash sales. See the location.
Hosted by Josh Liberson, VP of Creative and Integration, One Kings Lane; Ethan Trask, VP of Creative, One Kings Lane
Design the Life You Love (10/15) – Take a crash course in Ayse Birsel's celebrated Deconstruction:Reconstruction method taught at Manhattan's School of Visual Arts. See the location.
Hosted by Ayse Birsel, Cofounder and Creative Director, Birsel + Seck
Designing Disruption at Fahrenheit 212 (10/15) – Brainstorm with the whizzes at Fahrenheit 212 and learn the innovation team's formula for designing ideas that make it to market. See the location.
Hosted by Mark Payne, Cofounder and President, Fahrenheit 212
Quirky's Invention Revolution (10/15) – Tour the state-of-the-art innovation hot spot behind Quirky's fun smart-home products invented by people like you. See the location.
Hosted by Ben Kaufman, CEO, Quirky
The Future of Retail: Storytelling (10/15) – Explore the current "issue" of Story, the concept boutique in Chelsea that changes like a gallery, sells things like a store, and operates with the point of view of a magazine. See the location.
Hosted by Rachel Shechtman, Founder, Story
On-site Design Experiences
Available to paid conference attendees only (10/15, 6:30pm).
Design-Minded Tats From Tattly – Tina Roth Eisenberg's team will be inking IBD attendees with designer-created (temporary) tattoos, so you can finally get started on that sleeve.
Tina Roth Eisenberg, Designer and Tattly Founder
Finger Painting for Grown-Ups – Jorge Colombo created the first iPhone-made illustration ever to be used as a major magazine cover for The New Yorkerin June 2009. But at IBD 2014, the artist will be on hand to paint yourportrait, using only his hands and an iPad.

Jorge Colombo, Artist
Ice Cream Social With Jeni's – Jeni Britton Bauer's homemade ice cream empire makes a special trip from the Midwest to IBD to share some of her most craved seasonal flavors.
Jeni Britton Bauer, Founder of Jeni's Splendid Ice Creams
Nail Art Goes High-End – Nothing is too intricate or over-the-top for Fleury Rose, acclaimed nail artist and one of Fast Company's 2014 Most Creative People, who'll be etching one-of-a-kind manis for IBD's most fashion-forward.
Fleury Rose, Nail Artist
2014 Speakers
Check back often for updates
Jake Barton
Local Projects
Caroline Baumann
Cooper Hewitt
Ayse Birsel
Birsel + Seck
Jeni Britton Bauer
Jeni's Splendid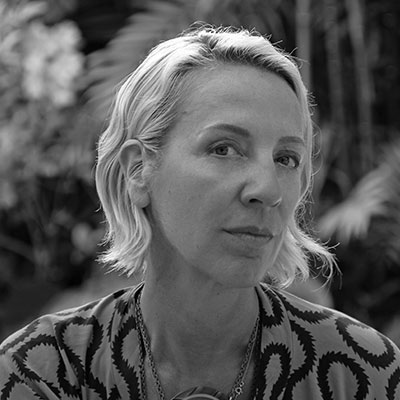 Michele Clapton
Costume Designer
Karin Fong
Wonderland Sound & Vision
Jessica Hische
Daily Drop Cap
<!–
–>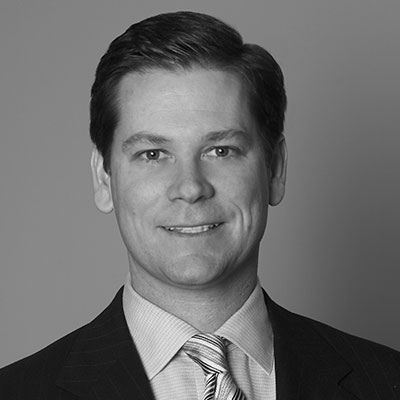 Christopher Jaskiewicz
Gotham Organization
George Lois
Good Karma Creative
John Maeda
Kleiner Perkins Caufield & Byers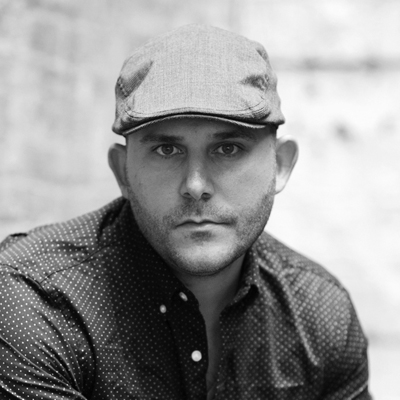 Christian Pappanicholas
Resto, The Cannibal
Mark Payne
Fahrenheit 212
David Rockwell
Rockwell Group
Charlie Rose
CBS News/PBS
Vivian Rosenthal
30 Weeks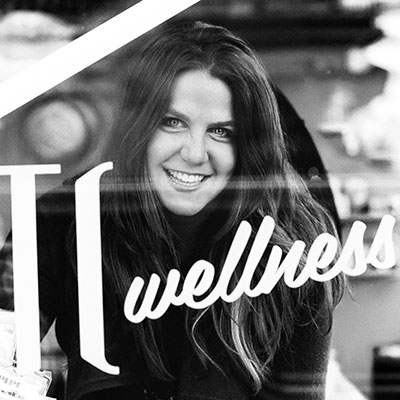 Linda Tischler
Fast Company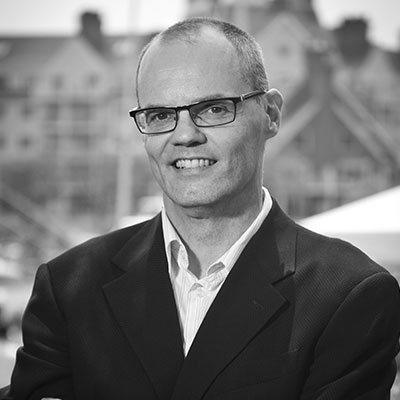 Frits van Paasschen
Starwood Hotels & Resorts
2013 Highlights
Nike's Design Imperative
How constant collaboration between the CEO and design chief propels a $60 billion business.
Burberry's Culture Of Creativity
Why design must be more than one-dimensional to fuel growth.
Mars Vs. Tesla Vs. Uber
Do new transporation designs have to move, or just move you?
Redesigning NYC
The impact of design on the Big Apple.
Jam With Jawbone
How to build breakthrough products with surprise and delight.
Imagination, Storytelling, and The Future
Helping clients design new products and services.
Dyson Vs. Leap Motion
What are the best product designs of 2013?
Are Engineers From Mars And Designers From Venus?
The critical, delicate relationship between two camps of creators.