The multi-sensory delight of books in their traditional, physical form provides the inspiration for an exhibition by London-based artist Paul Schütze that opened recently in the gallery space of London's oldest and most celebrated antiquarian booksellers, Maggs.
"Silent Surface" explores the physical manifestation of books and our physical interactions with them. "I set out to evoke the book as an object," Schütze explains.
The collection features photos shot by the artist in Maggs bookstore after hours when the night-time light enabled him to produce images in which the building and its content blend into one.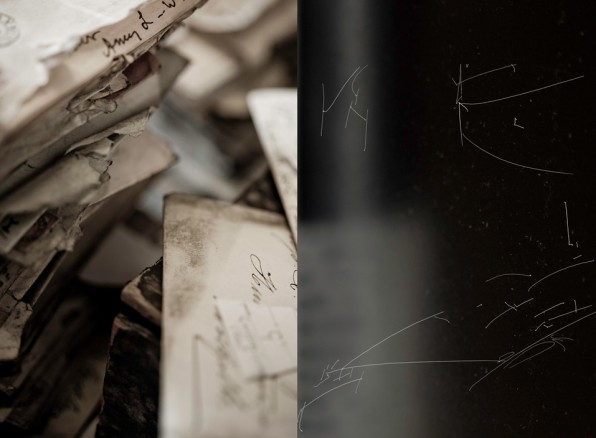 Also included are images of decaying books and books on fire–an exploration of books' physical impermanence, and how the matter from which they are made can be transformed.
Schütze has created a unique perfume for the show, too, made from 17 natural extracts ranging from cardamon and nutmeg to cedar wood, oak moss and hay.
The deep, dark, dusky blend–called In Libro De Tenebris–impregnates a book he made specially which is also on display, allowing the perfume to pervades the gallery space.
"It's about celebrating rather than replicating the actual smell of old books," the artist insists.
"Silent Surface" was inspired by current talk of the possible demise of the book in its traditional form and the fact that many people the artist works with focus predominantly on the visual.
"It does feel as if books–especially old books like those Maggs specializes in–are losing their magic and that the next generation may well have apartments with no books at all, relying instead on thousands of titles stacked on their Kindle," Schütze observes.
"But unlike books, a Kindle will always feel the same whether you are reading War & Peace or a children's book like Noddy."
He adds: "If nothing else, I hope it will make people touch their own books and consider them as objects, rather than just as carriers of information.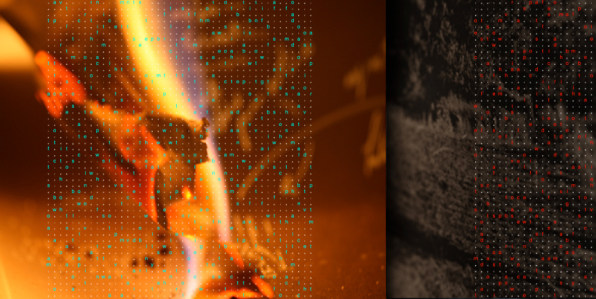 "The idea they could become increasingly rare–and an experience that people under 20 might never have–is quite distressing … and increasingly possible.
"The worst thing would be if this happens without a struggle or someone to notice."
Schütze has exhibited his photographic and installation works in galleries and museums around the world and released more than 30 albums of original recordings, scored a number of films and performed concerts.
He is also behind Dressing The Air, an online open resource conceived to enrich creative thinking by encouraging a multi-sensory approach. The site is a constantly evolving archive monitoring a diverse range of art forms including sculpture, furniture design, land-art and perfumery.