Not all patients are the same.
That idea is at the fast-beating heart of a company that was named IBM's Global Entrepreneur of the Year at last week's IBM SmartCamp finals. The New Jersey-based for-profit research group Coriell Life Sciences beat out some 1,200 other startups to claim the honor.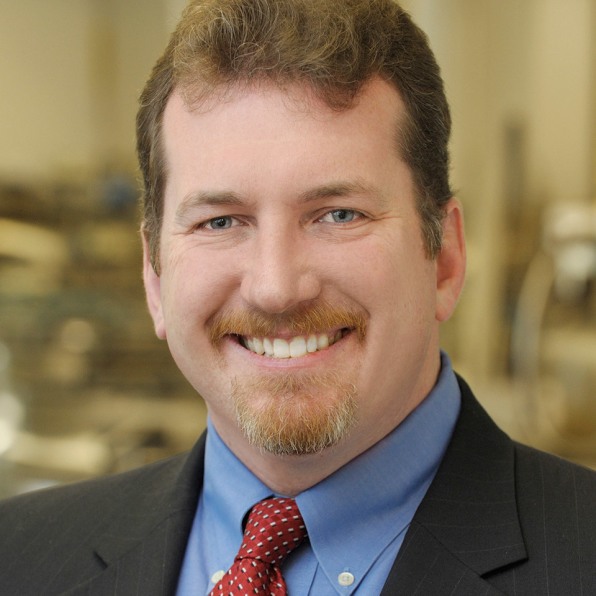 President and CEO Scott Megill spoke with Fast Company about how his company's DNA mapping and tracking works, and how IBM's Watson is making the process smarter–by analyzing 1,500 scientific papers a month.
"Right now there's a gap between genetic science and physicians," Megill says. "There's lots of great work that's happening in genetics, but the physicians aren't geneticists, and so it's not really incredibly apparent what genetics mean for an individual patient."
Coriell hopes to solve that problem. Here's how Megill says it works:
"A physician can order a diagnostic through the same diagnostic ordering system they're using today. The same way they would order a blood test, they can order a genetic test. What that requires is that a patients submit a small sampling of DNA, which is really just a rubbing from the inside of their cheeks with a glorified Q-tip and that gets put into a tube."
That tube then gets FedExed off to a lab and Coriell takes over–analyzing, tracking, and sharing the data that's generated.
"That Q-tip has enough DNA in it that we can extract roughly 3 billion points of information," Megill explains. "We extract what the relevant genes would be that relate to drug response."
At which point the Coriell team converts that knowledge into a "responder status" and uses that to create a summary report for a physician that's easy to read. It tells them if they should consider an alternate treatment, or if a normal response is expected, or if a patient has "an increased risk for adverse drug reaction." Subsequent pages of the report go into more detail.
"Most doctors have no idea what CYP2C19 is," says Megill, about a gene that is significantly responsible for drug metabolism. "If you tell them it has an effect on the metabolism of Plavix, they will look at that and say, 'That's wonderful, but I have no idea what that means.' The FDA has gone at least far enough to tell them to pay attention to the genetics for patients before prescribing particular drugs, but there's a major education gap. We want them to get a dashboard view of the responder status across all of the various drugs we test for."
Determining possible drug interactions for different types of people, genetic makeups, and classes of drugs is a tricky process that involves a huge amount of research. In a new experiment, Coriell is now using Watson, IBM's smart computer, to read and "understand" medical literature–freeing up scientists to focus on bigger tasks.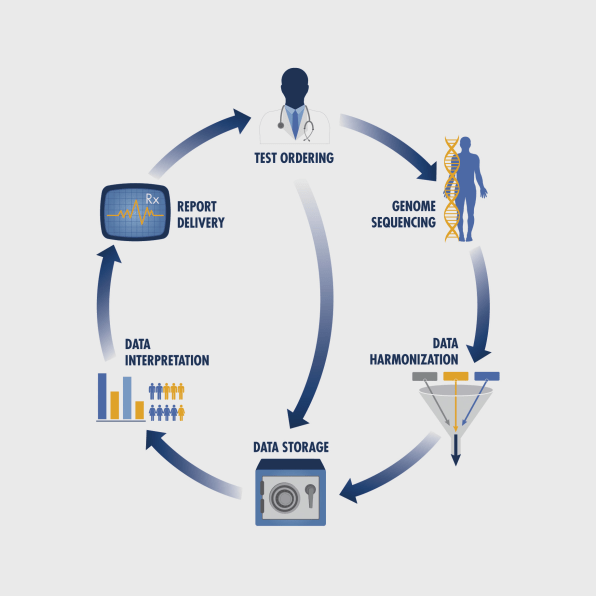 Coriell already has a product on the market that examines how different types of pills work together. Through a managed care organization called PACE, they have an exclusive deal with 5,000 physicians in 25 U.S. states, as well as a partnership with pharmacy called CareKinesis.
The payoff for the company could be massive. According to a report issued last month by In-Demand Research, the value of the world genomics market was about $11.11 billion in 2013. Advancements in technology and government funding are anticipated to drive a 12% compounded annual growth rate through 2018. And as Coriell positions itself as a physician-decision support tool, they don't compete with direct-to-consumer genomics companies like the embattled 23andMe. Nor are nor are they likely to run into the same FDA crackdowns.
"In the world of clinical genomics, we consider ourselves where the rubber meets the road," says Megill.
At the moment, that appears to be a great place to be.