I noticed it written on the back of her collar as she passed.
"Mom, someday I'll make you proud."
For the past several months, I've been searching for lines like these.
"Love me forever."
"Where are you going?"
"Where to find you?"
Strange, sad, funny, accidental or personal, I collect messages written on the T-shirts of people who pass me on the streets and in the markets of Shanghai and Beijing.
"Sympathetic fully, bitter slightly."
"I do not drink. I do not smoke. I do not speak bad language."
"Keep your voice down. Play hide and seek."
"The cool cannot live without love."
These shirts, with similar blocks of English copy, are sold all over the city.
"Let me show you a few things."
"Eyes without the cloudiness."
"Beautiful match bravery."
"Happiness is not a dream."
It started with that first collar.
"Mom, someday I'll make you proud."
Sometimes the text is intentional and sometimes it's merely forgotten copy printed as placeholder design detail. But, for me, they started to provoke the beginnings of stories.
"I didn't."
"You make me feel."
"When do your nights really start?"
What could they mean, if anything, to their wearers? What could they say about the city that sells them and the people who buy them? Could more stories unravel from a collection of these lines rearranged together?
"Caution look out for safety before you start."
"There was a strategy that supported the popularity being proud of eternal popularity."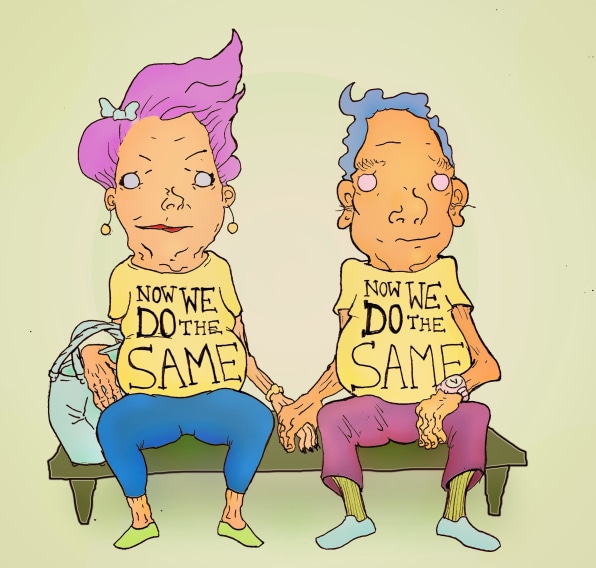 I asked Jay, a friend and illustrator, to imagine these stories with me, to sketch the images these lines evoked for us.
"Now we do the same."
"The most beautiful it."
"Data with destiny."
"True genes."
And then I started looking and listening for stories everywhere. I noticed that the plastic bag I got from the market said…
"Welcome to Shanghai. Evaded affection. Pieces of pieces of the heart. Thank you very much."
I considered the taxi cab recording that told me…
"Don't forget the things you take."
I questioned the simplicity and stories that might surround a slogan written on a sign leftover from Expo that promised…
"Better city, better life."
Perhaps these personal or oddly poetic-however-accidental lines will remain only random artifacts that I save as notes in my phone as I walk through the city. Or, perhaps one will lead to questions and ideas that inspire work good enough to make my own mom proud. Regardless, the act of collecting them is play that pushes me to pay attention to the stories that surround me each day.
What stories surround you?
Based in Shanghai, Amanda Mooney works as a planner for Edelman China. She is also creator, producer and researcher for Words of a Generation, a six-country film series that takes viewers into the homes and lives of people from change generations in China, Singapore, Malaysia, Vietnam, Indonesia and India.