Few books have achieved such deep cultural penetration as Antoine de Saint-Exupéry's beloved French classic The Little Prince. The illustrated novella about the scarf-clad child who travels the universe searching for wisdom, has been translated into 250 languages, sells nearly 2 million copies each year, and is a frequent choice in advanced French high school classes. And let's not forget your mom's hippie friend, who gives you the book as a graduation gift, believing she's found a less clichéd present than Oh, the Places You'll Go. "Promise me, honey, you'll never lose your sense of wonder!"
However delightful, moving, cloying, or tear-inducing you find the novella to be, both the book and its author have a fascinating backstory. This tale is the focus of a new exhibit at the Morgan Library, which runs through April 27th.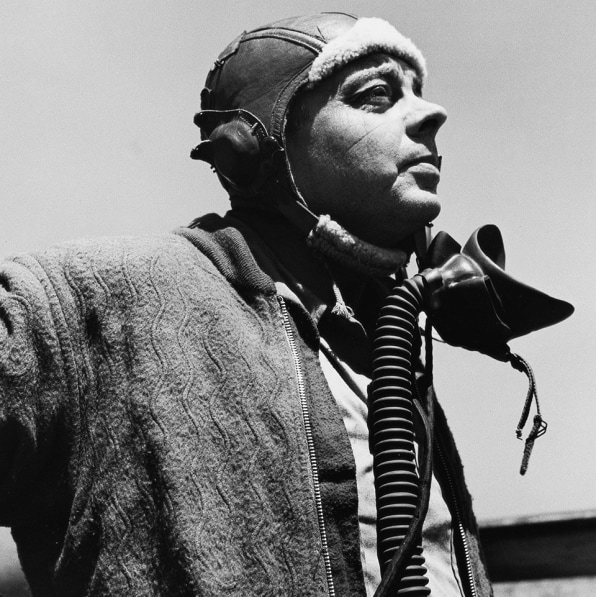 Written in New York City by a Frenchman who did not speak a word of English, Le Petit Prince was published in America three years before it appeared in France. Saint-Exupéry himself did not live to see the book hit shelves in his native land; he disappeared in 1944, while flying a reconnaissance mission against Germany. Over 50 years later, his ID bracelet washed up in a fisherman's net off the coast of Marseille.
"Of course it's a French story," says Christine Nelson, curator of literary and historical manuscripts at the Morgan. "But it was born in New York when author was an ex-patriot and distraught about what was going on in his country and in the world."
Despite his friendship with fellow aviator Charles Lindbergh, Saint-Exupéry was staunchly anti-Nazi–so much so, that he could not bear to live in Paris under the Reich-affiliated Pétain government. Much of the books thematic content, including its anti-egotism, anti-materialism, and exploration of shame and isolation, are responses to the author's own self-imposed exile.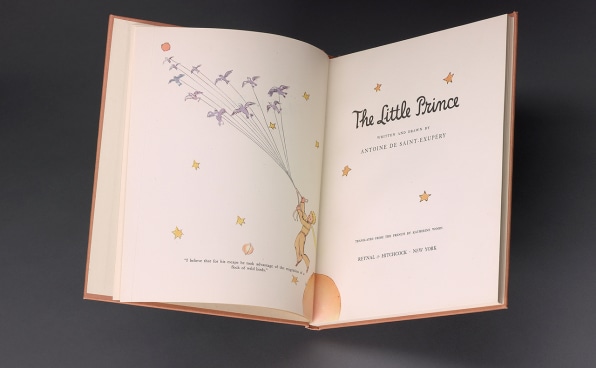 In the end, he could not stay away from his country or the war. He put the finished manuscript in a brown paper sack and dropped it at a friend's house with instructions to publish. Then he rejoined former his air force unit back in France.
According to Nelson, the book was inspired by an earlier plane crash, when Saint-Exupéry went down in the Libyan desert in the mid '30s. She says "the most striking image" in the exhibit is a drawing that depicts the book's narrator asleep beside his plane, just before the Prince arrives.
"The image evokes Saint-Exupéry's own experience of awakening in an isolated, mysterious place," says Nelson. "You can almost imagine him wandering without much food and water and conjuring up the character of the Little Prince."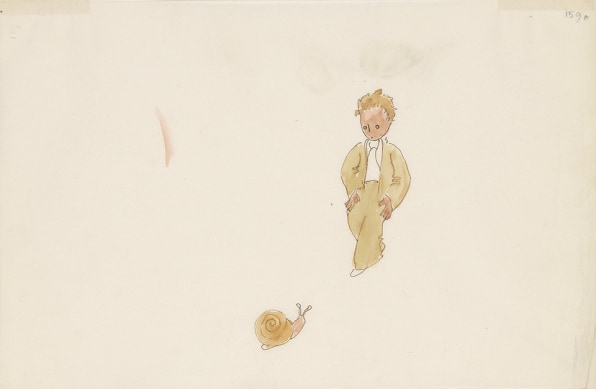 This drawing did not appear in the final manuscript. In fact, not a single image depicts the narrator. "We can only speculate about why Saint-Exupéry decided to remove that image," says Nelson. "But he was very good at excising what was not essential to his story." He was also a nervous artist. "He was famous for calling up friends in the middle of the night and asking, 'Is it good? Is it good?'"
Aside from a failed stint in architecture school, Saint-Exupéry had no formal artistic or literary training. He loved to sketch, though, and the prototype for The Little Prince appeared on envelopes and napkins over many years. "Sometimes he had a bow tie, sometimes not. Eventually a scarf," says Nelson. The image that most closely resembles the Prince is actually Saint-Exupéry's self-portrait.
Nelson says her favorite artifact in the exhibition is the silver identity bracelet that slipped off Saint-Exupéry's wrist and washed up so many years after his death. "It's engraved with his name and his address in New York. Even when dying, he carried with him a reminder of his link to NYC and America," she says.